13th

Pet Insurance
(560 reviews)
Three levels of pet insurance cover to choose from. You can claim against an unlimited number of unrelated conditions per year.
09/07/2021
Straightforward
Molly was seen by the emergency vet and given a review appointment. I picked up a claim form which I handed in at the review. Shortly afterwards I was informed the claim had been settled and I only needed to pay the excess. Couldn't have been more straightforward.
09/07/2021
Hugo
I have two dogs and this year I have had to claim from my insurance, more recently it was my dog Hugo where he had 3 lumps removed. The service I have received for both is amazing the service ladies and gentlemen really do care about your pet and ask how they are. All my Q's were answered and were clear, my claim was settled within 10 days and that's very quick for insurers! I will definitely be staying with VetSure.
09/07/2021
Very Helpful
My puppy was very poorly so I rang vetsure for some information on claiming as he is insured with them. The gentleman I spoke to was very caring and considerate about my situation, I was very satisfied how he dealt with a distressed owner. Would definitely recommend.
Load More
About

Vetsure appreciates the emotional value a pet has to a family, therefore they offer a service that provides the care and cover your pet deserves. They keep the claim process as simple as possible by working in close collaboration with their trusted network of vets.
Also reviewed on:

see reviews

see reviews
Pricing
Quotes our team received
Quotes our team received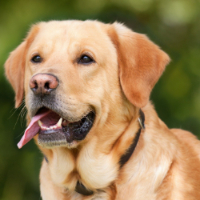 Details
Buster, a four-year-old Labrador Retriever
Cheapest dog quote
£47.78
per month
Maximum vet fees
£7k
per condition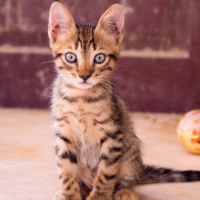 Details
Tinks, a three-year-old Bengal
Cheapest cat quote
£19.77
per month
Maximum vet fees
£7k
per condition
Benefits of Vetsure Pet Insurance
Vetsure's Premier and Premier Plus policies were both awarded a 5 Star Defaqto rating
Tailored policies to suit every budget and pet
10% Introductory Discount applied to first year of cover
Pay for your policy in 12 interest-free monthly instalments
Compare pet insurance
providers to see how Vetsure's pet insurance performs against their competitors.
Compare Vetsure pet insurance policies
| Cover | Premier Plus | Premier | Accident Only |
| --- | --- | --- | --- |
| Number of unrelated conditions covered | Unlimited | Unlimited | Unlimited |
| Veterinary fees (per condition/per policy period) | £5,000 | £2,000 | £2,000 |
| Complementary medicine (per policy period) | £1,000 | £1,000 | £1,000 |
| Special diet (per policy period) | £100 | £100 | N/A |
| Death of pet | £1,000 | £1,000 | £1,000 |
| Transportation costs (per policy period) | £200 | £200 | £200 |
| Loss by theft or straying (per policy period) | £1,000 | £1,000 | N/A |
| Advertising and reward (per policy period) | £300 | £300 | N/A |
Frequently Asked Questions
What policies does Vetsure insurance offer?

Vetsure insurance offers three policies; Premier Plus, Premier and Accident Only. They each range in cost and cover levels depending on your needs.
Are there any optional extras to tailor my Vetsure pet insurance policy?

Ability to choose from a range of excesses
Option to 'top-up' standard Vet Fee cover on Premier and Premier Plus
Option to add 'Additional Benefits Cover (ABC) package' which includes: Emergency boarding kennel/cattery fees, Holiday cancellation cover, Accidental damage cover, Personal accident cover, Dog walker cover, Overseas travel cover
Option to add Public Liability cover for Dogs
Options to add Preventative Care Vouchers which provide discounts on preventative treatments and services (available via participating Vetsure accredited practices only)
Can I visit any vet or do I need to stick to a Vetsure approved list?

You are free to use any veterinary practice, but the use of a Vetsure accredited practice will mean you benefit from a discounted excess rate plus 'guaranteed direct claims' – meaning, in the event of a claim, you will only need to pay the excess due and the balance can be settled directly with the practice.
Will Vetsure pet insurance pay my vet directly?

Vetsure insurance can either pay you or your vet directly.
What animals can I insure with Vetsure pet insurance?

Vetsure pet insurance provides cover for both cats and dogs from 8 weeks to 10 years*. After this point, Vetsure will continue to insure your pet for the rest of their life providing there is no break in cover.
* There is no upper age limit for their Accident Only policy.
Does Vetsure pet insurance cover pre-existing conditions?

No, Vetsure insurance will only cover illnesses or injuries sustained in the duration of your policy and not from before your policy starts.