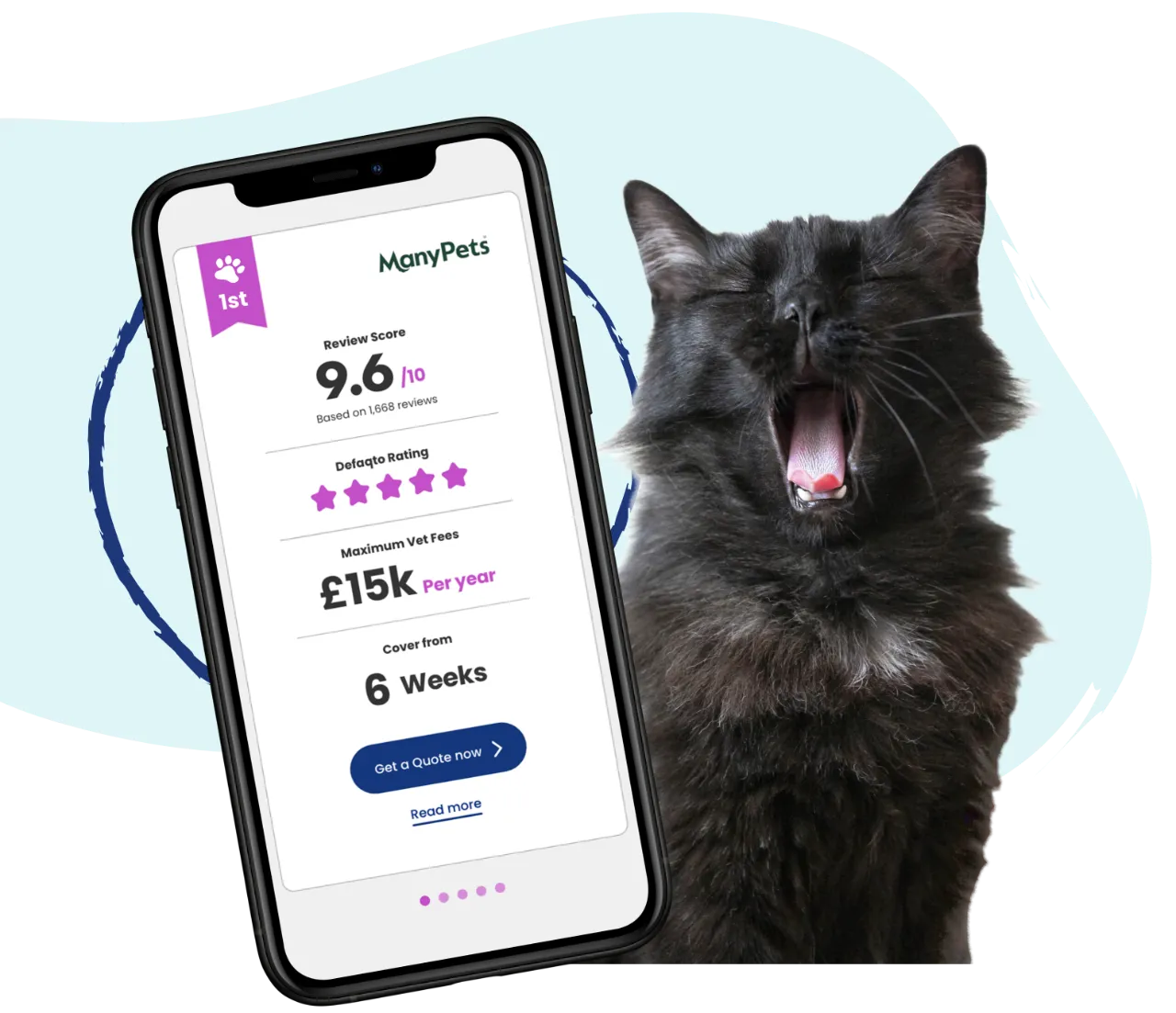 Relax.
Get the

best

insurance for your pet.
Do I need cat insurance?
Cat insurance isn't a legal requirement but you could be facing a hefty vet bill if your cat develops an on-going condition or suffers from an accident and you're left footing the bill. It's traumatic enough to watch your cat go through such an ordeal but cat insurance can alleviate some of the stress and give you peace of mind that the cost of treatment will be covered.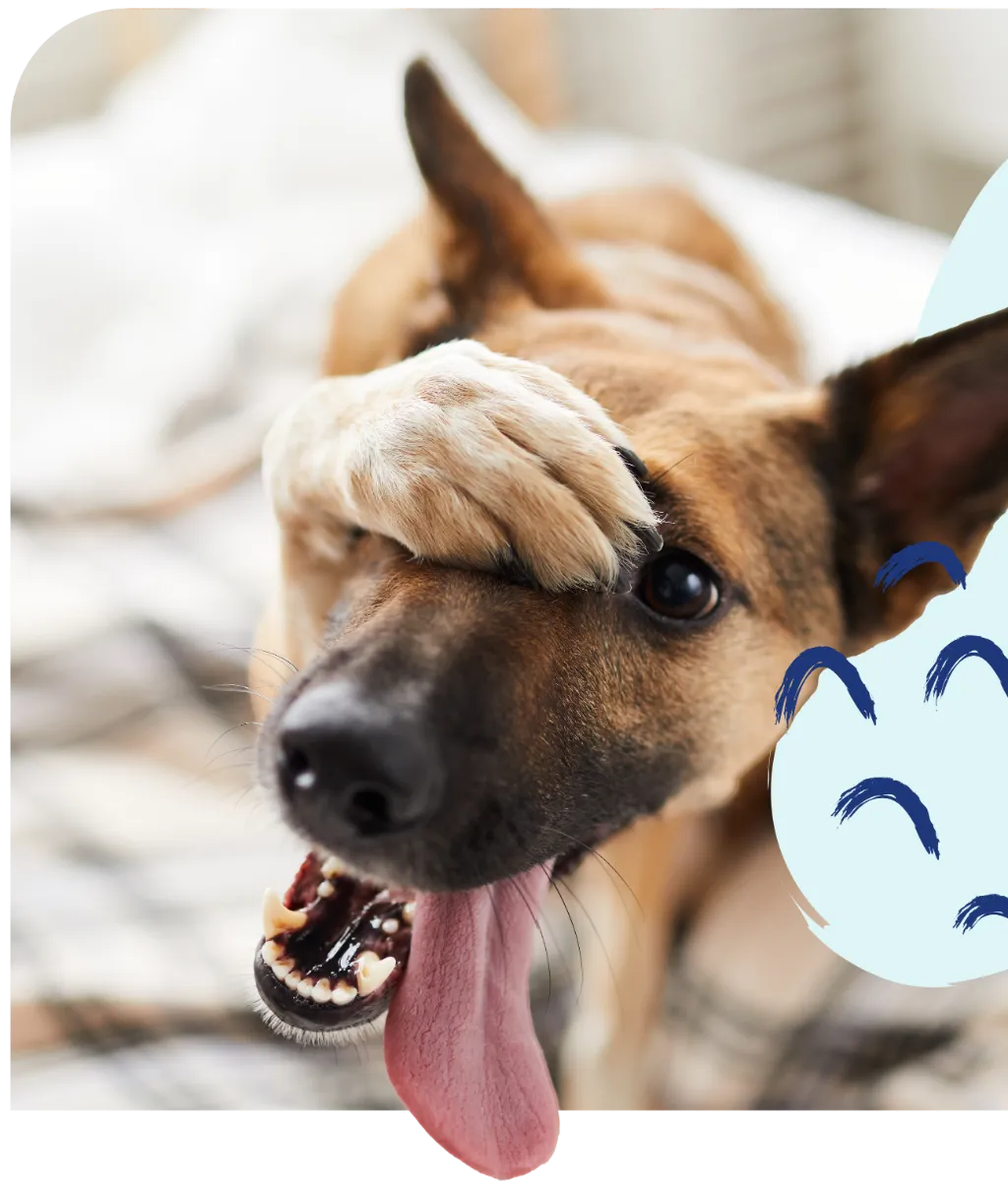 Most cat insurance quotes are provided via Quotezone, who are FCA regulated.
Please note that some of the providers included within our table are not currently offering new policies.
In this Guide
What types of cat insurance can I get?

What does cat insurance cover?

What's not covered?

How much does cat insurance cost?

Compare cat insurance
What types of cat insurance can I get?
What does cat insurance cover?
This will vary depending on the type of policy you take out but most pet insurance for cats provides cover for the following:
Vet fees: If your cat needs veterinary treatment, you'll be able to claim back the cost of vet fees.

Theft or straying: If your cat goes missing or is stolen, you can claim back the cost of paying for a reward and advertising.

Death: You can claim back the amount that you paid for your cat is they pass away because of an accident or illness.

Boarding fees: If you have to go to hospital and can't look after your cat, cat insurance can cover the cost of putting your cat in a cattery.
What's not covered?
Before you take out a policy, make sure you read the terms and conditions thoroughly to check exactly what your cat is and isn't covered for. Common exclusions include:
Pre-existing medical conditions: Most pet insurers won't cover your cat for pre-existing conditions. Although ManyPets have created a specific pre-existing pet insurance policy to ensure your pet can get some form of cover, despite having an existing condition.

Routine treatments: Treatments such as grooming, flea treatment, worm treatment, nail clipping, spaying and castration are typically excluded.

Dental treatment: The majority of cat insurance policies won't cover your cat for dental treatment, although more comprehensive policies might offer some cover.

Breeding and pregnancy: Complications associated with breeding and pregnancy are often not covered.

Euthanasia and burial: Most insurers don't cover euthanasia and burial costs.
How much does cat insurance cost?
You can get a lifetime cat insurance policy for as little as £8.11 per month according to Compare by Review data in November 2020.*
*This figure is based on lifetime pet insurance for accidents and illnesses for a three-year-old Bengal who has been spayed and chipped, cost £600 and lives at a CM postcode.
The amount you pay for kitten insurance will depend on a range of factors, mainly the type of policy you choose. The more comprehensive the policy, the more expensive your premium will be, for example, accident only cat insurance is far cheaper than lifetime cat insurance. Your postcode will also impact the amount you pay because the cost of vet treatment is higher in some parts of the UK. If you live in an area where treatment is known to cost more, it's likely that you'll have to pay a higher premium. Pet insurance for older cats generally costs more too as older cats are at higher risk of developing health problems or illnesses. And finally, if you have a pedigree cat, you can expect to pay more to insure your cat.
Compare cat insurance
Our comparison table ranks cat insurance exclusively on customer experience and product quality, rather than price. We encourage you to read cat insurance reviews when deciding who to take out a policy with to get an idea of how different insurers treat their customers and handle claims. You want to ensure that you're in safe hands if the worst were to happen to your cuddly companion.