Pet Insurance
(15,641 reviews)
Petplan pay out 97% of claims they receive and 90% of policyholders renew their cover with them each year.
05/12/2020
Excellent Pet Insurance
Have pet insurance for my chihuahua's always helpful
31/12/2020
Absolutely Great
Quick plan, easy to claim great price!
31/12/2020
Wouldn't Choose Anyone Else
PetPlan have been our choice for all our animals over the years. Their premiums are a little higher than other insurers, but the cover they provide is excellent with far fewer caveats. They genuinely want to help owners provide appropriate treatment for their pets.
Load More
About

Petplan is a specialist in the pet insurance field. Whether it's settling a claim quickly, helping you with a claim enquiry or finding the right cover, Petplan tries to make insuring your pet as easy and straightforward as possible.
Also reviewed on:
Pricing
Quotes our team received
Quotes our team received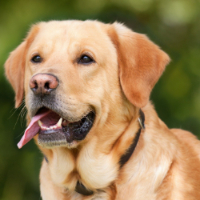 Details
Buster, a four-year-old Labrador Retriever
Cheapest dog quote
£97.07
per month
Maximum vet fees
£12k
per year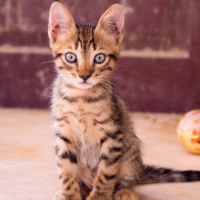 Details
Tinks, a three-year-old Bengal
Cheapest cat quote
£24.15
per month
Maximum vet fees
£12k
per year
Benefits of Petplan Pet Insurance
Petplan's Classic, Classic + and Ultimate policies have been awarded 5 Stars by Defaqto
Petplan won't increase your premiums because you've made a claim
10% discount when you purchase a policy online
Multipet discount if you insure more than one pet
Compare pet insurance
providers to see how Petplan's pet insurance performs against their competitors.
Compare Petplan pet insurance policies
Petplan offers two different pet insurance policies. Their 12 Month Cover policy allows you to claim for each new condition for 12 months. Once the 12 month period is over, the condition will be excluded from cover. Covered for Life® policies allow you to claim for the same condition year after year, up to the vet fee limit, provided you renew your policy each year.
| | 12 Month Cover | Covered for Life® |
| --- | --- | --- |
| Vet fees | Up to £3,000 per injury/illness | Up to £12,00 per policy year |
| Ongoing treatment | 12 months | No limitation |
| Complementary treatment | Up to £500 | Up to £2,000 |
| Behavioural conditions | Covered | Covered |
| Congenital, hereditary and hip-related treatment | Covered | Covered |
| Dental treatment | Covered | Covered |
As standard, all Petplan pet insurance policies cover:
Physical and online consultations
Diagnostic tests
Prescription medicine
Surgery and specialised care
Physiotherapy and recover therapies
Hereditary and congenital conditions
Behavioural conditions
Cancer treatments
How to make a Petplan pet insurance claim
You have two options when making a Petplan insurance claim, either your vet can submit the claim on your behalf through their system, or you can fill out the claims form online yourself. If you choose to submit the claim yourself, Petplan will then share the form with your vet so that they can complete their section and send it back to Petplan.
Once Petplan has received your claim, they will review it and let you know whether it has been successful or not. Petplan pays 90% of claims within 5 working days of receiving them.
Contact Petplan
You can contact Petplan by filling out the contact form on their 'contact us' page. Alternatively, if you want to speak to someone sooner, you can call their sales team on 0330 433 1900. For existing policies, the number to call is 0330 102 6735. Lines are open Monday to Friday, 8am to 6pm and closed on weekends.
Frequently Asked Questions
What policies does Petplan pet insurance offer?

Petplan insurance offers three policies for dogs and cats; Classic, Classic + and Ultimate. Each policy varies in limitations but each is very comprehensive. For rabbits, Petplan offers one policy, Rabbit Plan.
What animals does Petplan insurance cover?

Petplan pet insurance provides cover for dogs, cats and rabbits. They also offer equine cover which can cover both the horse and rider.
Does Petplan et insurance cover pre-existing conditions?

No, Petplan insurance doesn't cover pre-existing conditions.
How many claims are settled with Petplan insurance?

Petplan insurance states they pay 97% of the claims they receive.
How quickly will Petplan insurance settle a claim?

Petplan insurance states that 90% of claims are paid in five working days.
Can Petplan insurance pay my vet directly?

Yes, they can pay your vet directly if you prefer.
Does Petplan insurance have an online claim service?

Yes, they have an online service to make the system easier and quicker.