Pet Insurance
(8,738 reviews)
Petplan pay out 97% of claims they receive and 90% of policyholders renew their cover with them each year.
05/12/2020
Excellent Pet Insurance
Have pet insurance for my chihuahua's always helpful
31/12/2020
Absolutely Great
Quick plan, easy to claim great price!
31/12/2020
Wouldn't Choose Anyone Else
PetPlan have been our choice for all our animals over the years. Their premiums are a little higher than other insurers, but the cover they provide is excellent with far fewer caveats. They genuinely want to help owners provide appropriate treatment for their pets.
Load More
About

Petplan is a specialist in the pet insurance field. Whether it's settling a claim quickly, helping you with a claim enquiry or finding the right cover, Petplan tries to make insuring your pet as easy and straightforward as possible.
Also Reviewed On:
Pricing
Quotes our team received
Quotes our team received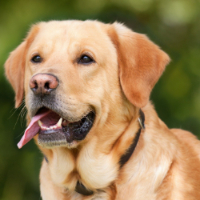 Details
Buster, a four-year-old Labrador Retriever
Cheapest dog quote
£53.75
Maximum vet fees
£12k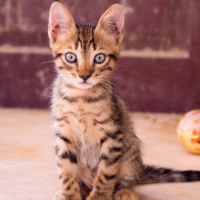 Details
Tinks, a three-year-old Bengal
Cheapest cat quote
£16.99
Maximum vet fees
£12k
Benefits of Petplan Pet Insurance
Petplan's Classic, Classic + and Ultimate policies have been awarded 5 Stars by Defaqto
Rated 4.4/5 on Feefo
4.86/5 Smart Money People rating
Petplan won't increase your premiums because you've made a claim
10% discount when you purchase a policy online
Multipet discount if you insure more than one pet
Compare pet insurance
providers to see how Petplan's pet insurance performs against their competitors.
Frequently Asked Questions
What policies does Petplan pet insurance offer?

Petplan insurance offers three policies for dogs and cats; Classic, Classic + and Ultimate.  Each policy varies in limitations but each is very comprehensive. For rabbits, Petplan offers one policy, Rabbit Plan.
What animals does Petplan insurance cover?

Petplan pet insurance provides cover for dogs, cats and rabbits.  They also offer equine cover which can cover both the horse and rider. 
Does Petplan et insurance cover pre-existing conditions?

No, Petplan insurance doesn't cover pre-existing conditions. 
How many claims are settled with Petplan insurance?

Petplan insurance states they pay 97% of the claims they receive. 
How quickly will Petplan insurance settle a claim?

Petplan insurance states that 90% of claims are paid in five working days. 
Can Petplan insurance pay my vet directly?

Yes, they can pay your vet directly if you prefer. 
Does Petplan insurance have an online claim service?

Yes, they have an online service to make the system easier and quicker.