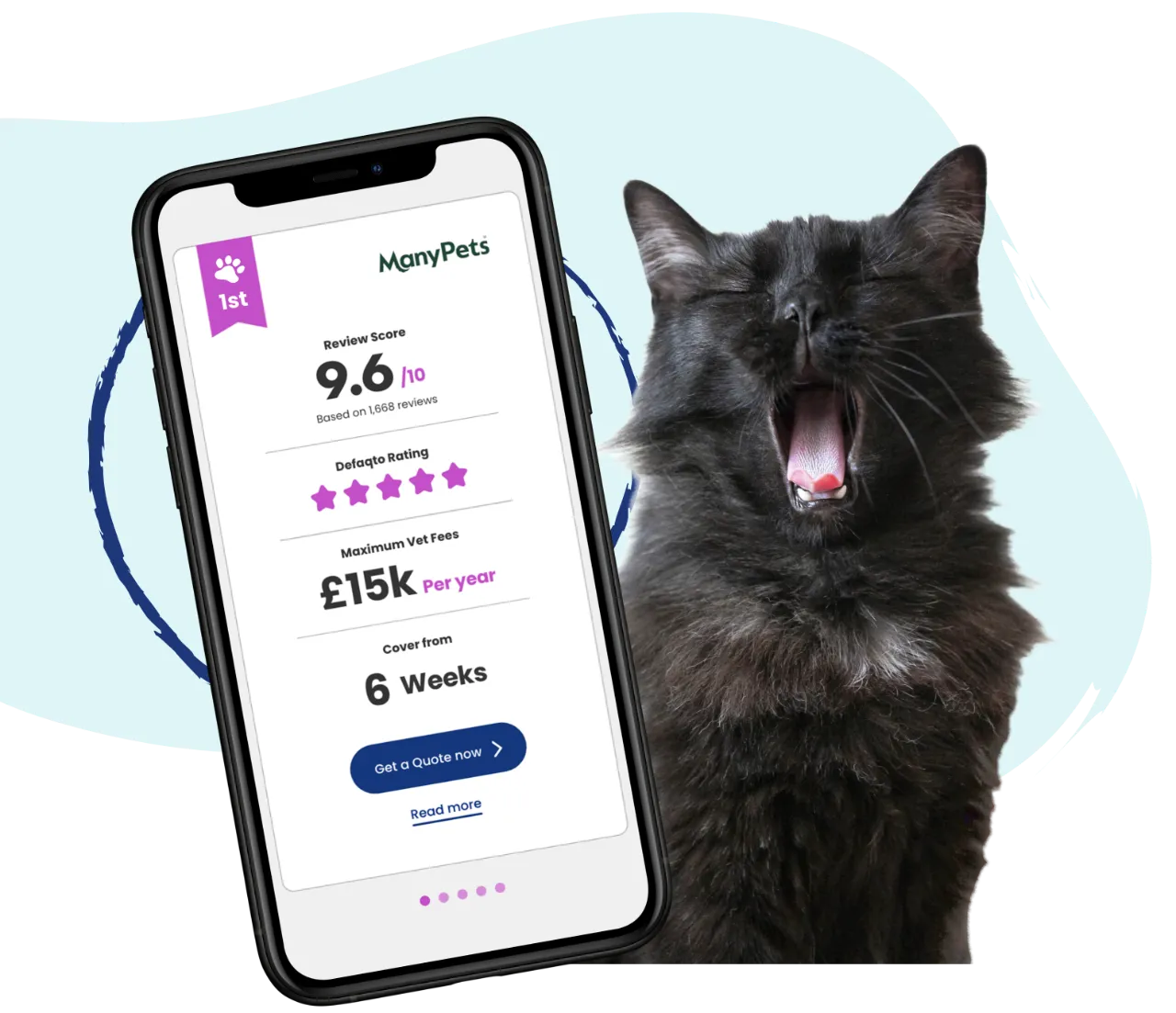 Relax.
Get the

best

insurance for your pet.
Finding the right
insurance for you.
We all love our family pets but unexpected trips to the vet can arise, that's why pet insurance has become an important part of protecting their wellbeing.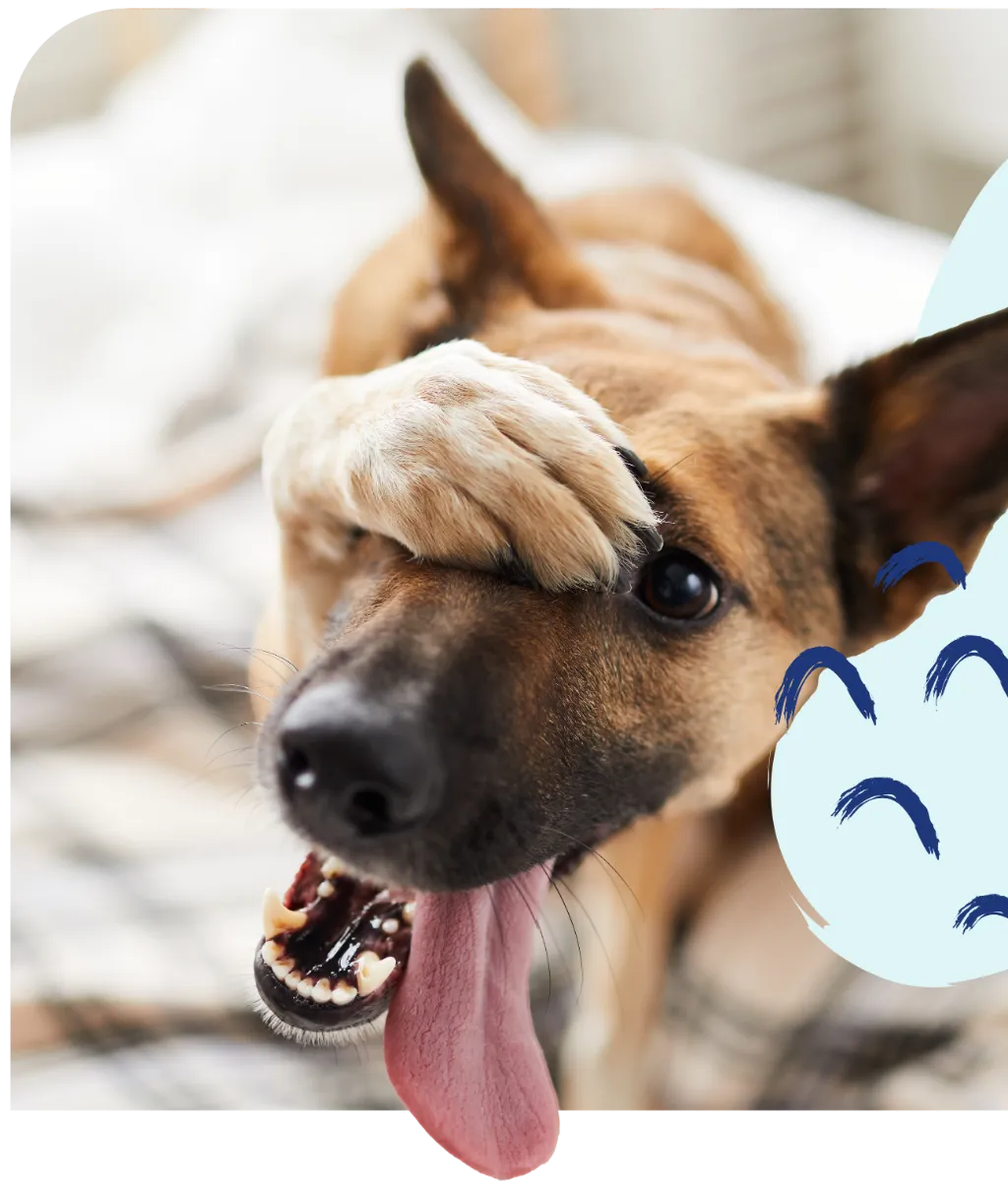 Most pet insurance quotes are provided via Quotezone, who are FCA regulated.
Please note that some of the providers included within our table are not currently offering new policies.
In this Guide
Is it worth insuring a pet?

Pros and cons of pet insurance

Is pet insurance mandatory in the UK?

How to compare pet insurance

What does pet insurance cover?

What's not covered?

What types of policies can I get?

Which policy is right for me?

Pet insurance vs savings accounts

Other things to consider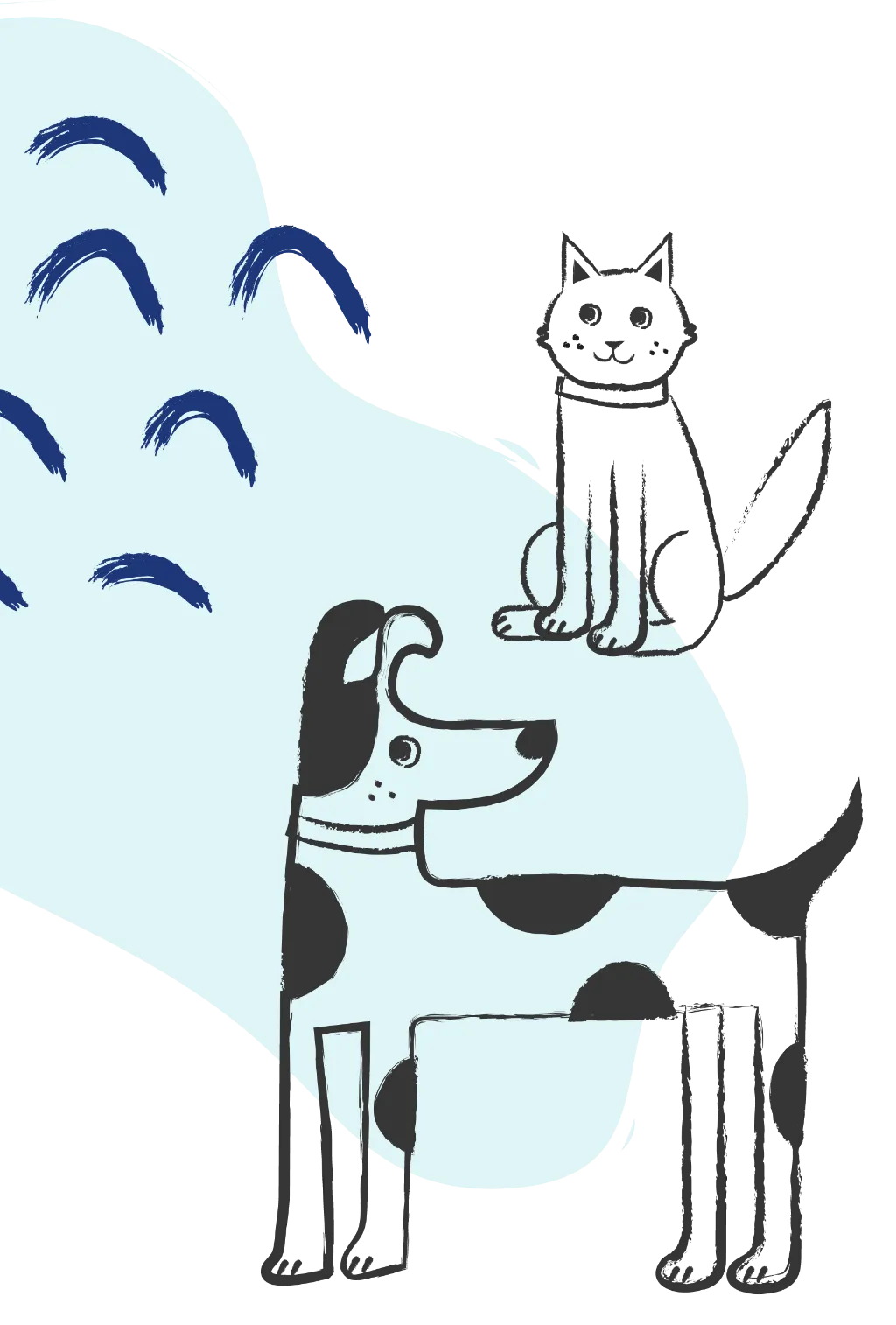 A complete guide to
Buying Pet Insurance
We're a nation of animal lovers and according to the PDSA's 2021 "Paw" Report, 51% of UK adults own a pet. Many pet owners would agree that their furry friend is so much more than just a pet, they're your best friend and part of the family, so their health and wellbeing is your main concern. Sadly, there's no National Health Service for poorly pets and treatment can be very costly, particularly if the illness is ongoing.
When you get your first pet, you might find yourself asking "is animal insurance worth the cost?" and "do I really need it?" But unless you have savings that can cover the cost of treatment if they suddenly become unwell, animal insurance is the next best option. It will give you peace of mind in the event of an accident and ensure that your pooch or moggy's vet bills are covered. According to the Association of British Insurers, pet insurers paid out a massive £799 million for pet insurance claims in 2020, with the average claim costing £817. However, claims can run into the thousands if your pet develops an ongoing medical condition.
In this guide, we take a look at how to compare pet insurance, explore what types of pet insurance you can get and find out which provider offers the best pet insurance in the UK based on real pet insurance reviews.
Is it worth insuring your pet?
Pets are a beloved part of any family so ensuring they are fully protected for any eventuality will give you much-needed peace of mind. With a quality pet insurance policy in place, you'll have one less worry to think about in any unforeseen health emergencies, giving you more time to focus on getting your furry friend back to full health.
If you're wondering whether it's worth insuring an old pet, it certainly is. As your beloved buddy gets older, they can become more susceptible to illnesses, so having a good policy in place will ensure you can get them all the medical care they need.
Pros and cons of pet insurance
Pros:
Vet bills are covered if your pet is injured or becomes ill.

You don't have to fork out a fortune if your pet develops an ongoing illness.

There are four different policies available so you can choose the right one for your pet.
Cons:
Premiums can be high, particularly for dogs.

Your pet won't be covered for pre-existing conditions.

It's difficult to find pet insurance that covers older dogs and cats.
Is pet insurance mandatory in the UK?
Having pet insurance is not mandatory in the UK. However, when the average claim comes in at over £800, it can be a nasty shock if you have to fork out in an emergency. It is highly recommended that you do take out cover if you want to avoid this.
How to compare pet insurance
Typically when buying any type of insurance, we opt for the cheapest price, disregarding the quality of the policy and the provider. At Compare By Review, we believe that cheap pet insurance isn't necessarily the best pet insurance for your cuddly companion and while you might make a small saving each month, it can lead to a nasty shock when you make a claim.
Our pet insurance comparison table ranks UK providers exclusively on customer experience, taking into account real pet insurance reviews, so you can compare UK pet insurance in the UK and purchase a policy from a reliable provider.
Below are just some of the factors you should consider when it comes to getting the best pet insurance for your furry friend.
What is the cost of pet insurance?
Whilst pet insurance comparison goes much further than the price of the policy it is still important to find one that is affordable for you. The cost of pet insurance will vary depending on a number of factors: what type of animal your pet is, how old they are, whether you want to get coverage for just accidents or illnesses as well. It's worth noting that pet insurance for cats tends to be cheaper than dog insurance, but insuring exotic animals can be a little trickier, as not many insurers will cover these types of animals.
How much is the excess?
Excess is the amount of money you have to pay each time you make a claim. Generally, the higher the excess, the lower the monthly premium. It's important to choose a reasonable excess cost that you know you'll be able to afford if you need to make a claim.
What are the maximum vet fees?
This is really important to consider when you compare pet insurance. Make sure you're aware of the maximum amount that your policy provides towards vet fees.
Read best UK pet insurance reviews
Before deciding on a pet insurer, you should take a look at pet insurance reviews to get an idea of how well different providers handle claims. Take a look at our UK pet insurance comparison table to see which insurer offers the best pet insurance.
What age does cover start from?
The age that new cover starts from varies between insurers. Typically, it's anywhere between four to eight weeks so make sure your pet is old enough to be covered before taking out a new policy.
What does pet insurance cover?
Typically your pet will be covered for the following, however, this is dependent on the level of cover you take out and the insurance provider:
Cost of vet fees: typically ranging from as little as £500 up to £15,000.

Death by accident or illness: if your pet dies, you can claim back the cost of your pet. However, most policies have an age limit after which insurers won't pay out.

Missing pet cover: you can also claim back the cost of your pet if they go missing as a result of theft or straying. Most policies also cover you for the cost of advertising and any reward given to the person who finds them.

Boarding fees: if you have to go into hospital, most policies cover kennel, cattery or other boarding costs. However, they normally only pay out if you've been hospitalised for more than four days.

Overseas travel cover: most policies will cover for vet fees if your pet needs treatment abroad. You can also claim back the cost of your holiday if your pet is seriously ill when you're abroad.

Third-party liability: if you have a dog, most policies will pay out if they injure a third party or damage their property.
What's not covered?
Most pet insurance policies exclude the following, but be sure to check the terms and conditions of your policy.
Pre-existing injury or illness: if your pet has a pre-existing condition, it's likely that that particular condition won't be covered.

Routine treatments: grooming, flea treatment, worm treatment, nail clipping, spaying and castration are normally excluded.

Dental treatment: some more comprehensive policies will cover necessary dental treatment but the majority won't cover dental treatment at all.

Breeding and pregnancy: risks associated with breeding and pregnancy are not often covered.

Euthanasia and burial: again, some more comprehensive policies will cover costs associated with euthanasia and burial but not all insurers provide cover for this.
What types of policies can I get?
Before you compare pet insurance quotes, you should work out what level of cover you want. The lower the level of cover, the cheaper the policy will be. However, it's important to bear in mind that vet bills can run into the thousands if your pet were to suffer from an on-going condition that needs to be treated for life.
We've outlined the different types of policies you can take out below, but the level of cover and the maximum amount you can claim for vet fees will vary depending on the provider. When comparing pet insurance policies, make sure you also compare what your pet is and isn't covered for so you can get a policy that's within your price range but also offers the best level of cover.
Which pet insurance policy is right for me?
In order to decide which type of policy is right for you, you should consider the type of pet you have, your pet's age, your pet's health and your budget.
Pedigree pets
If you have a pedigree cat or dog, you should consider purchasing a more comprehensive policy. Certain breeds are prone to getting hereditary diseases as they get older which could require expensive surgery. Labradors for example are known to suffer from canine hip dysplasia and vet fees for hip dysplasia surgery in the UK cost between £3,000 to £7,500. If your Labrador needed this treatment at a cost of £7,500 and you had a maximum benefit pet insurance policy with a limit of £6,000 per condition, you'd be left paying for the remaining £1,500 out of your own pocket.
Older pets
Your pet's age is also an important factor to consider when you compare pet insurance policies. Generally, dogs and cats over eight years old are considered to be 'older pets', so if your pet is eight or older, you can expect your premium to cost more. This is because older pets are more at risk of needing expensive procedures.
Pets with pre-existing conditions
You should be aware that most insurers don't provide cover for pre-existing conditions. If your pet has a pre-existing condition, you will still be able to take out a pet insurance policy but you won't be able to make a claim for that particular condition. So, if you have an accident only policy and your pet develops arthritis, not only will you not be able to claim because arthritis is an illness, not an accident, you also won't be able to get cover for that specific condition in the future from the majority of providers.
There are a few pet insurance providers that will cover pre-existing conditions, provided your pet has been symptom and treatment free for a period of time, normally around 2 years. But policies that offer pre-existing condition cover are significantly more expensive than standard policies. Lifetime pet insurance is the only type of pet insurance that will provide cover for ongoing conditions, provided you renew your policy each year.
Pet insurance vs savings accounts
Whether you decide to take out a pet insurance policy or open a savings account to ensure you are financially covered for any eventuality, it's important to consider all the pros and cons of both options. This will ensure your pet will get the best possible healthcare they need, should the worst happen.
Advantages of a savings accounts
You're not tied into a monthly plan so you can put money away as and when you like.

You can pay for the treatment upfront and don't have the hassle of making a claim.

You might never have to pay for treatment so you could be left with plenty of savings at the end of your pet's life.
Disadvantages of a savings accounts
Putting money into a savings account requires a lot of willpower and you might not put away savings regularly.

If you have a financial emergency, you might withdraw money from your pet's savings to cover it if you have no other savings.

You might not have enough savings to cover on-going medical conditions that require frequent treatment.

Your pet could develop more than one condition that could costs thousands every year, particularly when they're older.
Common exclusions
It's important to be aware of exactly what your policy includes. Most policies exclude routine treatments such as yearly check-ups, vaccinations, vet costs that are a result of your pet being pregnant or giving birth, pre-existing illnesses or injuries and euthanasia. There are also a number of banned dog breeds in the UK that can't be insured; these include dogs that are registered under the Dangerous Dogs Act and pets used for security, guarding, track racing or coursing.
Your pet's age
Pet insurance for older cats and dogs is often harder to come by because they're more likely to require treatment. In some cases, you'll only be able to insure pets that are under nine years of age or younger depending on the breed. Typically pre-existing conditions aren't covered so in order to get the best healthcare for your pet, you might want to consider taking out a lifetime insurance policy while they're young.
Cancelling a policy
You have the right to cancel your pet insurance at any time. The best way to do this is to call your provider. However, you may be liable to continue paying the premiums if you choose to cancel your insurance before your policy is due for renewal. Also, bear in mind that if you start a new policy, any conditions that you've previously claimed might not be covered.
When to make a claim
Most insurers have an initial exclusion period of at least two days for accidents and 10 days for illnesses. This exclusion period is in place to prevent fraud from pet owners that take out a last- minute policy because their pet is in immediate need of treatment.