Waggel Reviews
Waggel only offers lifetime pet insurance policies with adjustable rates to suit your budget, making pet insurance simple for everyone.
Previous
Provider
Next
Provider

8.3 /10
Based on 2293 reviews
2293 reviews found on websites such as TrustPilot
Good for
Rated 4.2/5 by Trustpilot
£10k maximum vet fees per year
84%
of consumers read reviews before purchasing
*Based on an independent survey of 1000 people by Compare By Review
Quotes our team received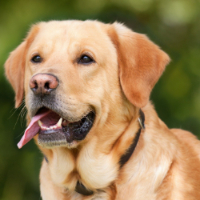 Details
Buster, a four-year-old Labrador Retriever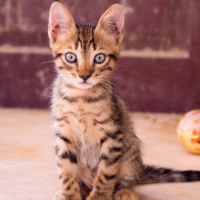 Details
Tinks, a three-year-old Bengal
What policies does Waggel offer?
Waggel offers one all-inclusive pet insurance policy that:
Covers recurring conditions
Pays out for loss, theft or death
Covers dental treatment
Offers perks and discounts unique to your pet
Gives you 24/7 access to a video vetAllows you to make claims online
Gives you access to online behaviour consultants
All of Waggel's lifetime policies include cover for:
Complementary treatments up to £1,000 - including physiotherapy, hydrotherapy, osteopathy, acupuncture, homeopathic, herbal medicines or laser treatment administered by a qualified practitioner if your pet has been recommended treatment by their vet.
Behavioral treatments up to £1,000 - cover treatment for behavioral illnesses, caused by emotional or mental disorders as diagnosed by a vet. Dental treatments up to £1,000 - covers dental treatment caused by an illness or accident.
Theft or stray up to £1,000 - pays out if your pet isn't found within 45 days of going missing or being stolen. Death from accident or illness up to £1,000 - pays out if your pet passes away during the policy year due to an injury or illness.
Third party liability up to £2 million - covers legal costs and expenses of defending a claim made against your dog.
Make a Waggel pet insurance claim
Simply log in to your member dashboard online and select 'make a claim'. Answer a few questions and a Waggel Customer Champion will take over from there. You don't need to fill in any confusing forms with your vet, Waggel will contact them directly for your pet's medical history and invoice.
Contact Waggel
You can talk to a Waggel Customer Champion online via their live chat.