Travel Insurance
(19,106 reviews)
Upgrade your policy with a range of optional extras including travel disruption cover, flight cancellation cover and gadget insurance.
09/01/2022
Abysmal
Absolutely shocking customer services, no response for a claim made 3 months ago. The company looks dubious and service is a scam.
09/02/2022
Absolutely Rubbish
Impossible to get hold of anyone for queries after I took policy out online. Eventually a Customer Services person contacted me with the answer I needed but then nobody came back with a further clarification. So I replied to the email address they had written form and which they tell you to contact to cancel within the 14 days cooling off period - no contact whatsoever from them so goodness knows when I will be getting my refund. Will be considering contacting the bank for a chargeback for non-refund of payment within the cancellation T&C if they don't sort something out soon. Dreadful service
23/02/2022
Bad Customer Service
I try to contact customer service but unfortunately, there is no one will pick up the phone. And even though I wrote several letters to their email, no response as well. I don't know what's wrong with the company, but I am sure I am not the only one who's been tricked.
About

Multitrip.com is dedicated to offering comprehensive travel insurance policies at competitive prices. They provide low cost annual, single trip and backpacker travel insurance policies for customers in the United Kingdom.
Also reviewed on:

see reviews
Pricing
Quotes our team received
Quotes our team received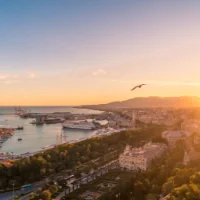 Trip Details
7 nights in Spain
Single trip quote
£8.49
Medical cover limit
£20m
Cancellation cover limit
£5k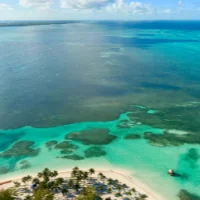 Trip Details
Worldwide cover including USA
Annual trip quote
£38.89
Medical cover limit
£20m
Cancellation cover limit
£5k
Benefits of Multitrip.com Travel Insurance
Their Premier Plus policy is rated 5 Star by Defaqto

Cover over 60 sports and activities as standard
Up to £10 million medical cover
Up to £5,000 for cancellation or curtailmentChildren go free on family policies
Compare travel insurance
providers to see how Multitrip.com's travel insurance performs against their competitors.
Frequently Asked Questions
What type of policies does Multitrip.com offer?

Multitrip.com provides three travel insurance types, including Single Trip, 1 year multi-trip and Backpacker. Each of these policies then has cover options of family travel, couples travel and group travel.
What countries are not covered by Multitrip.com?

Multitrip.com does not cover travel to a country, specific area or event which the Travel Advice Unit of the Foreign and Commonwealth Office (FCO) has advised against all travel or all but essential travel. For more information, visit the FCO website.
Does Multitrip.com cover pre-existing medical conditions?

Mutlitrip.com can provide cover for pre-existing conditions. If you have only one medical condition, this will be covered under the policy without the need for medical screening.
How long does it take Multitrip.com to assess a claim?

All claims must be reported to the Claims Company within 31 days or as soon as possible following an insured event. For non-urgent matters, Multitrip.com aims to assess and resolve claims within 8 weeks of receipt.
Travel Insurance Guides