Home Insurance
(280 reviews)
Privilege home insurance customers benefit from a 24/7 emergency helpline, unlimited frozen food cover and new for old item replacements.
21/07/2020
A Privilege To Be A Customer
I suffer from a memory problem and often forget whether I have done something or not. I recently panicked because I found an old renewal notice for my home insurance and was convinced I hadn't renewed it and it was out of date. I immediately renewed with privilege as they were the cheapest on a comparison site. When the renewal confirmation arrived in my email inbox I filed it and then realised that I actually had renewed at the proper date. So now I had paid twice for the same thing. I immediately phoned the customer helpline who immediately checked and confirmed that they had two policies for me. They immediately cancelled the new policy and refunded the whole amount I had paid. I felt very embarrassed to have made such a silly mistake but the advisor was lovely and reassured me throughout my call.
Pleased to hear that their helpful customer services team were able to resolve this for you, Susan. Thank you for leaving a review.

About
Privilege provides a range of insurance products to all. They pride themselves on being able to offer something to suit everyone and every situation. They care about their customers and help them tailor their policies around their needs.
Also reviewed on:

see reviews
Pricing
Quotes our team received
Quotes our team received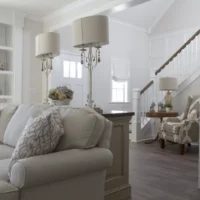 Details
Covers the contents of your home only
Contents only quote
£63.84
per year
Buildings' cover limit
No limit
Contents' cover limit
£100k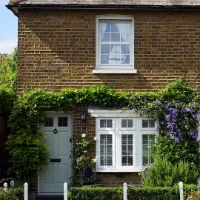 Details
Covers the physical structure of your home as well as the contents
Buildings & contents quote
£226.24
per year
Buildings' cover limit
No limit
Contents' cover limit
£100k
Benefits of Privilege Home Insurance
Awarded a 5 Star rating by Defaqto
Help online via their virtual assistant
Tailor your policy to suit your needs and budget
Online customer chat available
Compare home insurance
providers to see how Privilege's home insurance performs against their competitors.
Frequently Asked Questions
What type of policies does Privilege offer?

Privilege offers Buildings insurance, Contents insurance and Buildings and Contents insurance combined. There are then two levels to choose from. Their standard Home Insurance policy is ideal for smaller households who want to be able to tailor their policy to suit their needs and budget. Their Platinum policy is perfect for larger households with more belongings. It has a higher level of cover and also includes additional benefits.
Does Privilege offer any optional extras?

Privilege has an array of optional extras you can bolster your policy with. All of the below are included as standard in their Platinum cover level. Personal possession protection covers your belongings outside of the home, for example, your phone, tablet, jewellery etc. Accidental damage cover protects your home and it's contents from accidental damage. Home emergency cover allows you access to their 24hr emergency service line dedicated to helping you when your home has been damaged unexpectedly such as flooding, or if there has been damage to a boiler or electrics. Lastly, family legal protection gives you a 24/7 helpline and service to help with issues regarding legal matters such as personal injury, contractual and employment disputes.
Does Privilege have an emergency helpline?

Yes, Privilege has a dedicated emergency helpline open 24hrs a day.
Home Insurance Guides