Home Insurance
(2,527 reviews)
Direct Line offers three levels of cover to accommodate for your individual needs and budget.
25/09/2020
Great Company Great Price
Have used Direct Line for a couple of years now, good cover and good price, even bettered their quote this year when we rang up and asked!!
That's great to hear, Julie.

23/01/2021
You Only Know How Google An Insurance Company Is When You Make A Claim. .
Had a drainage problem.Their first surveyor said I had a claim. Never saw this at the time. They sent a second surveyor who said no claim !! I naturally asked to see first survey. Over a period of 5 weeks the claims adjuster .... Procrastinated. Denied any knowledge. Mentioned data protection. Too big a file to send. Post it please !! Send her pasted copy without the favourable conclusion. Eventually sent the original showing her deceit and manipulation. Complained to DL and also CEO. They said nothing wrong with this .... A corporate culture of dishonesty and customer respect. Said it had to be redacted.
About

Direct Line strives to make its customers feel safe in their own homes and wants to give them peace of mind that if the worse were to happen, their home and personal belongings are secure.
Also reviewed on:

see reviews

see reviews
Pricing
Quotes our team received
Quotes our team received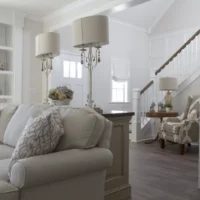 Details
Covers the contents of your home only
Contents only quote
£64.96
per year
Buildings' cover limit
No Limit
Contents' cover limit
No limit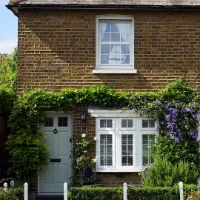 Details
Covers the physical structure of your home as well as the contents
Buildings & contents quote
£283.36
per year
Buildings' cover limit
No Limit
Contents' cover limit
No limit
Benefits of Direct Line Home Insurance
Awarded a 5 Star Defaqto rating
Buy online and save 35% with their combined contents and building insurance offer
Once a claim has been approved, Direct Line will send replacements for your tech items like phones and laptops within two hours to reconnect you
If you have an uncontrollable leak, with Home Insurance Plus, Direct line will send an emergency plumber within three hours
Compare home insurance
providers to see how Direct Line's home insurance performs against their competitors.
Frequently Asked Questions
What type of home insurance does Direct Line offer?

Direct Line offers Buildings and Contents cover combined and separately. They then offer two levels of cover; Home Insurance, their standard cover and Home Insurance Plus which is a higher limit policy that includes an array of extras.
Does Direct Line offer an options extras?

Yes they do, you can choose to add any of the below to any Home Insurance policy; (note that all the below are included in Home Insurance Plus).

Accidental Damage - covers accidents such as burning your kitchen worktop or spilling red wine on your carpet.
Home Emergency - covers home emergencies like broken boilers or damaged door locks.
Family Legal Protection - provides a 24/7 advice line and legal costs up to £100,000 to pursue claims for things like faulty food or services, personal injury or disputes with a neighbour.
Does Direct Line offer cover for high value homes?

Yes, they have a policy called SELECT Premier which is designed for high-value homes to cover items such as antiques and fine jewellery.  You can also combine multiple policies for insurance products under this one policy.
Home Insurance Guides