Life Insurance
(11,061 reviews)
Legal & General gives you accidental death benefit while they process your application so you have some form of cover in the meantime.
13/07/2020
Life Insurance
I only just got my life insurance with Legal & General 2 days ago. I applied online and answered questions and based on those I got a good deal. I was notified very quickly that I was approved. Very happy with the service so far!
Pleased to hear you've received excellent service so far, Laura.

Thanks for leaving a review, Simon.

09/09/2021
Appalling
My critical illness cover claim was denied. I am a 38 year old with Breast Cancer. I was advised that because I had a previous benign lump checked 7 years ago I was ineligible to claim. They knew this information when I made my initial claim 4 months ago. I was also encouraged to pay fees for the next four months while they "made a decision". It's a surprise that a "professional" company would take advantage of someone with cancer to get another 4 months payments. Absolutely disgusting company.
About

Legal & General appreciate that life insurance isn't for their customers, it's for their customer's loved ones that they leave behind which is why they have made their life insurance as simple and fuss-free as possible.
Also reviewed on:

see reviews

see reviews
Pricing
Quotes our team received
Quotes our team received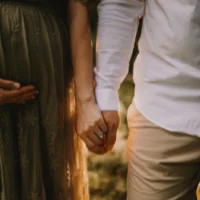 Details
Decreasing term cover quote for £150,000
Life insurance quote
£8.61
per month
Minimum cover limit
£1k
Maximum cover limit
£9m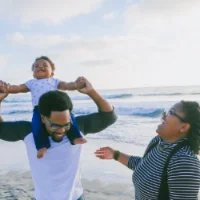 Details
Includes £37,500 critical illness cover
With critical illness cover
£26.57
per month
Minimum cover limit
£1k
Maximum cover limit
£9m
Benefits of Legal & General Reviews Life Insurance
Awarded a 5 Star Defaqto rating for their life insurance plan
In 2018 Legal and General paid 97% of claims
Cover can start in just 15 minutes
Choose from a wide range of consultant specialists throughout the UK
Accidental Death Benefit is given whilst your claim is being processed
Free life cover between exchange of contracts and completion of your property
Request a second medical opinion if a claim has been made for a terminal illness or critical illness
Terminal Illness cover could pay out the full amount of cover when your life expectancy is less than 12 months
Compare life insurance
providers to see how Legal & General Reviews's life insurance performs against their competitors.
What does Legal & General life insurance cover?
You'll be able to claim if you die or are diagnosed with a terminal illness (with a life expectancy of 12 less than 12 months) within the length of the policy.
You choose how much cover you need and how long you need it for.
Premiums are guaranteed and will not change unless you make changes to the policy.
Additional benefits are included at no extra cost, such as Free Life Cover and Accidental Death Benefit.
You have the option to add Critical Illness Cover at no extra cost when you take out a life insurance policy.
Things you should know about Legal & General life insurance
Life insurance is not a savings or investment product and has no cash value, unless you make a valid claim.
If you stop paying premiums when due, your policy will be cancelled and you won't get anything back from it.
You won't be covered within the first year of the policy if you die as a result of suicide or intentional and serious self-injury.
You won't be covered if your terminal illness does not meet Legal & General's definition. If your life insurance is to cover your mortgage, your policy may not completely pay off your outstanding mortgage unless you make sure your amount of cover is adjusted to match any new mortgage arrangements.
Frequently Asked Questions
What type of cover does Legal and General offer?

Legal & General offers Level Term and Decreasing Term life insurance for both single and joint policies.
Will I need to provide medical information to get a life insurance policy with Legal & General?

Yes. Legal & General require you to answer a few simple health questions before you purchase a policy. These questions will need to be answered accurately and honestly, otherwise, it may result in your cover being revoked or your payout being refused upon your death.
Can I add critical illness cover to my Legal & General life insurance policy?

Yes, you have the option of adding critical illness cover at an extra cost when you take out your life insurance policy.
Who can take out life insurance with Legal & General?

Legal & General requires you to be a UK resident over the age of 18 before applying for life insurance.
Life Insurance Guides