Life Insurance
(1,012 reviews)
All Royal London life insurance policies include terminal illness cover at no additional cost.
About

Royal London prides themselves on being good at helping you look after your loved ones if you were to ever pass away during your policy term. Their flexible options and trusted service makes them a leader in the life insurance field.
Also reviewed on:
Pricing
Quotes our team received
Quotes our team received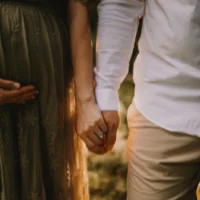 Details
Decreasing term cover quote for £150,000
Life insurance quote
£8.44
per month
Minimum cover limit
N/A
Maximum cover limit
£500k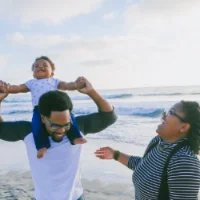 Details
Includes £37,500 critical illness cover
With critical illness cover
£21.02
per month
Minimum cover limit
N/A
Maximum cover limit
£500k
Benefits of Royal London Life Insurance
5 Star Defaqto rating
Terminal illness cover is included at no additional cost
Over 50s policy available without a medical or blood test
Fully flexible by offering the level of cover to suit your needs and finances
Access to a dedicated nurse to help you and your family through serious illness, injury or bereavement
Compare life insurance
providers to see how Royal London's life insurance performs against their competitors.
Why choose Royal London life insurance?
If you are looking to buy a life insurance policy, Royal London can provide you with a quote within minutes. Here are some other reasons why you might consider taking out a life insurance policy with Royal London:
Get cover within minutes – unlike some other life insurance providers, Royal London doesn't require doctor's reports or send you off for a medical. Simply answer some health questions and you'll get an instant decision.
Payments start from £7 per month – get life insurance for as little as 23p per day.
Terminal illness cover – included with all policies at no additional cost.
Money for your loved ones – get up to £500,000 in a single payment.
Serious illness benefit – add this optional extra to your policy for you and your children over 30 days old.
Frequently Asked Questions
What type of policies does Royal London offer?

Royal London offers three different life insurance policies; Level Cover, Decreasing Cover and Family Income Benefit.
Can I add critical illness benefit to a policy?

Yes, you can add this to your life insurance policy for you and your children, as long as they are 30 days old.
Will I need to provide medical information to get life insurance with Royal London?

Yes, when you apply you'll need to answer a few simple health questions. You need to answer these questions accurately and honestly. Failure to disclose any conditions may result in your cover being revoked and payment being refused upon your death.
How quickly does Royal London payout?

Royal London aims to deal with claims as quickly as possible. Once they have received all the information they need, Royal London will aim to make payment within 10 working days.
Life Insurance Guides