Agria Reviews
Claims can be made online and can be settled directly with your vet. Agria pays 97% of claims.
Previous
Provider
Next
Provider

9.0 /10
Based on 6036 reviews
Sentiment Score: 7.2/10

6036 reviews found on websites such as TrustPilot

Agria's Lifetime All Options and Lifetime Plus All Options policies are rated 5 Star by Defaqto

Agria will provide cover for life if your pet develops an ongoing condition once the policy starts

Agria offers cat, dog and rabbit healthcare policies

Agria Rehoming Club allows rehoming centres to offer five free weeks of insurance to the animals rehomed

Receive a £50 healthcare voucher for every dog and cat policy

Agria will either pay you or your vet directly
Good for
Rated 5 stars by Defaqto
Rated 4.7/5 by Trustpilot
84%
of consumers read reviews before purchasing
*Based on an independent survey of 1000 people by Compare By Review
Reviewed without invitation
Reviewed the Service experience on 27 Aug 2020
Bad
Horrible do not recommend
Reply by Compare by Review
Sorry to hear you had a negative experience with Agira, Connor.
Quotes our team received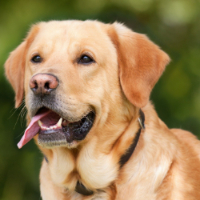 Details
Buster, a four-year-old Labrador Retriever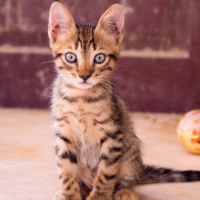 Details
Tinks, a three-year-old Bengal
Compare Agria pet insurance policies
Included cover options
Agria offers one type of cover with two different cover levels, Lifetime or Lifetime Plus. They cover dogs, cats and rabbits. Details of the cover for dogs and cats is detailed in the table below.
| Benefits | Lifetime | Lifetime Plus |
| --- | --- | --- |
| Vet's fees | £6,500 | £12,500 |
| Advertising | £1,000 | £1,500 |
| Third party liability (dogs only) | £2,000,000 | £3,000,000 |
| Travel expenses & accommodation | £300 | £300 |
Optional cover options
You can choose to add on the following optional extras to your Agira pet insurance policy for an additional cost:
Death or loss from theft or straying – Agria will refund the price you paid for your pet if they are lost or stolen and not recovered within 45 days. You can get up to £1,500 for Lifetime policies or up to £2,500 for Lifetime Plus policies.
Boarding fees and holiday cancellation costs – provides cover for holiday cancellation and boarding fees. You can get up to £1,000 for Lifetime policies or up to £3,000 for Lifetime Plus policies.
Breeding risks cover – for fertility examination and associated treatment, complications from gestation and birth including caesarean section you can get up to £1,000 worth of cover for both Lifetime policies and Lifetime Plus policies. For death as a result of complications of pregnancy or birth, you can get up to £1,500 for Lifetime policies or up to £2,500 for Lifetime Plus policies.
Overseas travel – this extends your cover while your pet is abroad in a PETS travel scheme country. For both Lifetime and Lifetime Plus policies, cover includes £500 for emergency expenses, £250 for money towards a replacement pet passport and £2,000 for quarantine cattery costs.
Making a claim
Making a claim with Agria is easy. You can submit a claims form online and you'll be asked to attach a full clinical history and an itemised invoice of the treatment provided. You also get a choice of whether you want to be paid or if you want Agria to pay the veterinary practice. Alternatively, if you'd prefer to submit your claim via post, you can download a claim form online and send it to Agria.
Contact Agria
To contact Agria's sales team or customer services team, the number to call is 03330 30 10 00. Lines are open Monday to Friday 9am – 6pm. Lines are closed on Saturdays and Sundays.
If you want to discuss an existing policy, call 03330 30 83 75.To contact their claims team, call 03330 30 83 76.
All Agria pet insurance policies come with 24/7 access to The Pet Health Helpline. You can call their experts any time on 03333 321 947.
Frequently asked Questions
Agria offers lifetime pet insurance.
Yes, all cover is lifetime as standard and then you have the option of adding extras such as overseas travel cover and boarding fee cover if you're taken ill and can't provide care for your pet.
No, as with many other pet insurance providers, they don't cover annual vaccinations or other preventative treatment such as wormers and flea treatment.
According to Agria, 97% of pet insurance claims are paid.
No, they don't cover animals with pre-existing conditions.
Pet Insurance Guides
Check out our insurance guides for more information