LV= Reviews
LV= offers a 10% discount when you buy online and free 24/7 access to online vets. They pay 96% of claims.
Previous
Provider
Next
Provider

7.5 /10
Based on 2769 reviews
Sentiment Score: 2.0/10

2769 reviews found on websites such as TrustPilot

Their £10k Lifetime policy is rated 5 Star by Defaqto

24/7 free access to video consultations with FirstVet

10% discount when you buy a policy online

5% multi-pet discount

Payments can be made directly to your vet
Good for
Rated 5 stars by Defaqto
Rated 4.7/5 by Trustpilot
84%
of consumers read reviews before purchasing
*Based on an independent survey of 1000 people by Compare By Review
Reviewed without invitation
Reviewed the Claims experience on 17 Apr 2023
Completely Useless!!!!
Try anything to avoid paying out for a claim!!! Take over 2 months to months to process the claim then don't even bother telling you the result. Had to chase for an answer. Asking me to repeat info…
Recieved a response over 5 days after their claim was submitted

Claim wasn't successful

Was neither happy or unhappy with their experience when they spoke to someone
Reviewed without invitation
Reviewed the Sales experience on 21 Jul 2022
Let Down
My puppy is 8 weeks old but because she was born on the 25th May they refused to insure her until the 25th July?? Really disappointed as other pet insurers don't have a problem with it...
Thought purchasing a policy could be better

Bought insurance with LV= because of price

Was neither happy or unhappy with their experience when they spoke to someone
Quotes our team received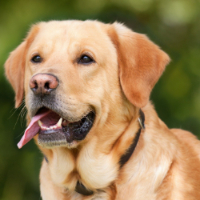 Details
Buster, a four-year-old Labrador Retriever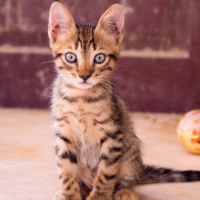 Details
Tinks, a three-year-old Bengal
Frequently asked Questions
LV= offer two pet insurance policies; Time-Limited and Lifetime. Their Time-Limited policy covers an illness or condition for a maximum of 12 months from the date of the first treatment up to the limit you choose. This type of cover is most suited to short-term illnesses and injuries. Their Lifetime policy covers your pet for illnesses or conditions that occur during the policy year, up until the policy limit you choose. The policy limit is then refreshed and applied again when you renew your policy, so you have peace of mind that your pet is always covered, provided you remain insured with LV=.
Yes. If you insure more than one pet with them, you'll get a 5% discount.
No. LV= will continue to insure your pets no matter their age. However, their 'death from illness' cover will stop when your cat reaches 11 years old and your dog reaches 9 years old.
Cat Insurance Guides
Check out our insurance guides for more information