Tesco Bank Reviews
New customers get 20% off policies. They also offer a 24/7 vetfone helpline provided by VetsDirect for all policyholders.
Previous
Provider
Next
Provider

6.2 /10
Based on 207 reviews
Sentiment Score: 7.6/10

207 reviews found on websites such as TrustPilot

New customers get 20% off policies, subject to a minimum premium

Their Premier policy is awarded a 5 Star rating by Defaqto

Multi-pet discount

Tesco Clubcard members get a guaranteed discount on their policy

24/7 access to the vetfone™ helpline provided by VetsDirect

Excess payments are fixed
Good for
£10k maximum vet fees per year
Rated 5 stars by Defaqto
84%
of consumers read reviews before purchasing
*Based on an independent survey of 1000 people by Compare By Review
Reviewed without invitation
Reviewed the Renewals experience on 10 Jul 2020
Price Increase
No claims, yet increased price quite a bit from the previous year!
Reply by Compare by Review
Thanks for leaving a review, Sarah. Price increases each year are quite common due to your pet ageing, but not all providers do this.
Quotes our team received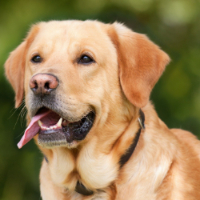 Details
Buster, a four-year-old Labrador Retriever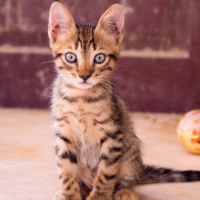 Details
Tinks, a three-year-old Bengal
Compare Tesco pet insurance policies
Tesco offers four different pet insurance policies. Their Accident & Injury and Standard policies provide cover for 12 months from the date treatment started, or until you've reached the vet fee limit, as long as your policy is renewed, there's no break in cover and your premiums are up to date.
With Tesco's Extra pet insurance policy, cover lasts until the vet fee limit is reached for each accident or illness. The vet fee limit for Premier policies are per year and reinstated annually, provided you renew your policy and keep your premiums up to date.
| | Accident & Injury | Standard | Extra | Premier |
| --- | --- | --- | --- | --- |
| Vet fees | £3,000 | £3,000 | £4,000 | £7,500 | £2,000 | £4,000 | £7,500 | £10,000 |
| Excess | From £60 for each illness or accident | From £60 for each illness or accident | From £60 for each illness or accident | From £60 for each illness or accident |
| Advertising and reward | Not covered | Up to £1,000 | Up to £1,000 | Up to £1,000 |
| Burial or cremation | Not covered | Up to £200 | Up to £200 | Up to £200 |
| Death from accident or illness | Not covered | Up to £1,500 | Up to £1,500 | Up to £1,500 |
| 24 hour access to the Vetfone helpline | Included | Included | Included | Included |
Making a Tesco Bank pet insurance claim
To make a Tesco pet insurance claim, you need to download the claims form which can be found on the Tesco website. Simply fill in the relevant information and email the form to your vet so that they can complete their part, the vet can then email the form to Tesco along with all of the relevant invoices and your pet's full medical history. You'll be contacted as soon as possible once Tesco has processed your claim.
Contact Tesco Bank
You can contact customer services either by emailing them at tesco.petinsurance@uk.rsagroup.com or you can call them on 0345 078 3895.
Frequently asked Questions
Tesco Bank currently offer four different policies; Accident & Injury, Standard, Extra and Premier. Each policy varies in level of cover and premium cost.
No, Tesco Bank won't cover any conditions that your pet currently suffers from. To find out exactly what you are and aren't covered for, make sure you read your policy documents carefully.
Tesco Bank doesn't offer a timescale for settling claims. However, they do advise that claims for ongoing conditions and repeat medications can be made online and this is the quickest way to get a claim paid. If you're submitting a new claim, you should ensure that you have all the requested information as this will help speed up the settlement, as will selecting to be paid by bank transfer.
Tesco Bank currently only offers insurance for cats and dogs.