Travel Insurance
(23 reviews)
Cover 100+ sports and activities as standard and all policyholders have access to a 24 hour emergency helpline.
31/07/2020
Easy To Find The Right Insurance
I found the whole process extremely simple and am happy with my policy.
Pleased to hear. Thanks for leaving a review, Mark.

27/08/2020
Great Value With Everything We Wanted Covered
Great value, easy to understand and everything we wanted covered.
Glad you were able to get a comprehensive policy from InsuraTrip.

About

InsuraTrip is arranged by Voyager Insurance Services Limited, a leading travel insurance specialist since 1996. Voyager Insurance Services has an award-winning reputation for high quality products at competitive prices; an ethos which has been carried across to InsuraTrip.
Also reviewed on:

see reviews

see reviews
Pricing
Quotes our team received
Quotes our team received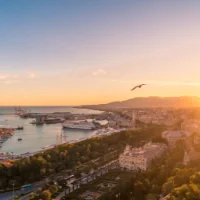 Trip Details
7 nights in Spain
Single trip quote
£10.28
Medical cover limit
£10m
Cancellation cover limit
£7.5k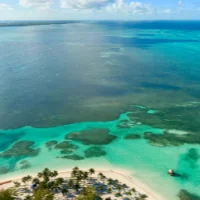 Trip Details
Worldwide cover including USA
Annual trip quote
N/A
Medical cover limit
£10m
Cancellation cover limit
£7.5k
Benefits of InsuraTrip Travel Insurance
Their Premier level of cover is rated 5 Star by Defaqto
Kids go free on family policies
Over 100+ sports and activities covered as standard
24/7 emergency helpline
Compare travel insurance
providers to see how InsuraTrip's travel insurance performs against their competitors.
Frequently Asked Questions
What type of policies does InsuraTrip offer?

InsuraTrip provides three levels of travel insurance; single trip, multi-trip and backpacker. Each policy has four different levels of cover, so you can get specific cover for your trip.
What countries are not covered by InsuraTrip?

InsuraTrip does not cover travel to a country, specific area or event which the Travel Advice Unit of the Foreign and Commonwealth Office (FCO) has advised against all travel or all but essential travel. For more information, visit the FCO website.
Does InsuraTrip cover pre-existing medical conditions?

InsuraTrip's policies do not provide cover for pre-existing medical conditions unless declared to them and accepted by us in writing prior to purchasing insurance. An additional premium may also be payable.
How long does it take InsuraTrip to assess a claim?

InsuraTrip does not specify how long their claims process takes.
Travel Insurance Guides