10th

Bicycle Insurance
(79 reviews)
You can insure up to 10 bikes on the same policy and the more you insure with them, the bigger the discount.
About

cycleGuard has provided specialist bicycle insurance for over 20 years. Whether you commute, e-bike, compete, ride for pleasure or even tandem, we've got options to suit your needs.
Also reviewed on:

see reviews
Pricing
Quotes our team received
Quotes our team received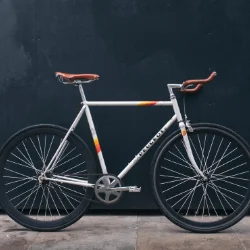 Details
Bicycle insurance only based on a £750 road bike.
Bicycle only
£72.60
per year
Personal accident cover
£25k
Public liability cover
£5m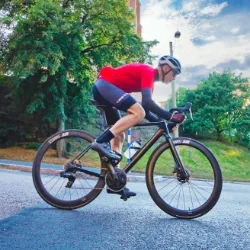 Details
Bicycle and cyclist insurance based on a £750 road bike.
Bicycle & cyclist
£97.56
per year
Personal accident cover
£25k
Public liability cover
£5m
Benefits of cycleGuard Bicycle Insurance
• Cover in the UK & 30 days worldwide
• Multi Bike Discount
• 24/7 Cycle Rescue
• Public Liability up to £1m
• 0% monthly payment option
Compare bicycle insurance
providers to see how cycleGuard's bicycle insurance performs against their competitors.
Frequently Asked Questions
What is the maximum value of bikes cycleGuard insures?

cycleGuard can offer online quotations for bikes up to £20,000. You can add up to 10 bikes onto your policy but the total value cannot exceed the £20,000 limit. If you have a bike or bicycles over that value, you may still be able to get a policy but you will have to contact cycleGuard for a personalised quote on 0333 004 3444 or email support@guardcover.co.uk.
Can you cover more than one bike on a cycleGuard policy?

Yes. You can cover yours and your family's bikes all under one policy (provided you don't exceed the £20,000 limit) and you'll benefit from a multi-bike discount.
Am I covered if I lend, loan or hire my bike to someone else?

Your bike will be covered for use by other family members, meaning spouse, partner, sibling, children and step-children but only if you live in the same location. cycleGuard's Race and Compete cover option will also extend accidental damage cover to riders at the same cycling or triathlon club.
Do I have to pay an excess?

Yes. The excess you pay depends on the type and value of the claim. Claim amount is under £1,500 = excess of £50 Claim amount is £1,500 to £2,999 = excess of £100 Claim amount is £3,000 to £4,999 = excess of £150 Claim amount is over £5,000 = excess of £200 For all public liability claims, you must pay the first £500 of each claim arising from damage to third party property.