Bicycle Insurance
(79 reviews)
You can insure up to 10 bikes on the same policy and the more you insure with them, the bigger the discount.
About

cycleGuard has provided specialist bicycle insurance for over 20 years. Whether you commute, e-bike, compete, ride for pleasure or even tandem, we've got options to suit your needs.
Also reviewed on:

see reviews
Pricing
Quotes our team received
Quotes our team received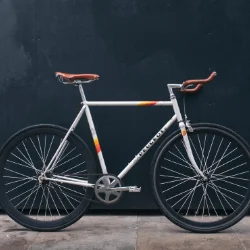 Details
Bicycle insurance only based on a £1,000 road bike.
Bicycle only
£72.60
per year
Personal accident cover
£25k
Public liability cover
£5m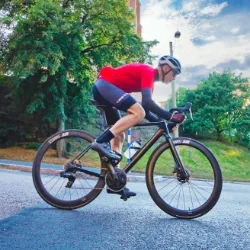 Details
Bicycle and cyclist insurance based on a £1,000 road bike.
Bicycle & cyclist
£97.56
per year
Personal accident cover
£25k
Public liability cover
£5m
Benefits of cycleGuard Bicycle Insurance
• Cover in the UK & 30 days worldwide
• Multi Bike Discount
• 24/7 Cycle Rescue
• Public Liability up to £1m
• 0% monthly payment option
Compare bicycle insurance
providers to see how cycleGuard's bicycle insurance performs against their competitors.
What does cycleGuard cover?
As standard, all cycleGuard policies include:
cycleGuard can cover up to £2,500 of your cycle equipment. Including light sets, clothing, shoes and much more.
If your bike is in the process of being repaired or replaced, cycleGuard provides up to £500 for you to hire a replacement.
cycleGuard's 24/7 recovery team can get you and your bike back to safety in the event of a breakdown provided you are at least a quarter of a mile from your insured location.
cycleGuard cover includes no bike-value depreciation when you use their approved claims service. Market value is available for any cycle clothing.
You have the option of extending your cycleGuard bicycle insurance policy by adding on any of these additional levels of cover:
Optional personal injury cover
cycleGuard's optional global travel cover includes up to £300 in damages to a bike box in transit. Maximum 60 days per trip.
Optional global travel cover
30 days EU travel cover is included as standard but you can extend this to 365 worldwide cover if required.
Optional race and compete cover
Provides cover up to £750 for race entry fees, £500 for associated travel and accommodation costs, as well as up to £200 for clothing lost in a transition area.
Optional public liability cover
cycleGuard offers up to £5 million to protect you against cycling-related claims made against you.
About cycleGuard bicycle insurance
Before you set off on your bike, you'll want to know you've got an insurance policy that goes that extra mile. cycleGuard provide specialist bicycle insurance to keep you in the saddle. Their cover is designed for all types of cyclists, no matter how often you ride or what you own, with mountain bikes, e-bikes and more included in the cover.
Find out why thousands of cyclists are choosing specialist insurance each year:
Cover in the UK & 30 days worldwide
Multi-Bike discount
24/7 Cycle Rescue
In-Vehicle cover
0% monthly payment option
For regular racers and triathletes, you can extend your cover to make sure nobody puts the brakes on your performance. cycleGuard offers additional cover for extended global travel, personal injury up to £25,000, extended Pubic Liability up to £5million and Race & Compete cover. From those who love the thrill of downhill, to daily commuters, cycleGuard's straightforward policy means you can have the cover you need to cycle with confidence.
Contact cycleGuard
For general enquiries, email support@guardcover.co.uk or call 0333 004 3444. Lines are open Monday to Friday 9am-7pm and Saturday 9am-5pm.
Alternatively, you can write to cycleGuard at:
cycleGuard
Thistle Insurance Services Limited
Southgate House
Southgate Street
Gloucester
GL1 1UB
Frequently Asked Questions
What is the maximum value of bikes cycleGuard insures?

cycleGuard can offer online quotations for bikes up to £20,000. You can add up to 10 bikes onto your policy but the total value cannot exceed the £20,000 limit. If you have a bike or bicycles over that value, you may still be able to get a policy but you will have to contact cycleGuard for a personalised quote on 0333 004 3444 or email support@guardcover.co.uk.
Can you cover more than one bike on a cycleGuard policy?

Yes. You can cover yours and your family's bikes all under one policy (provided you don't exceed the £20,000 limit) and you'll benefit from a multi-bike discount.
Am I covered if I lend, loan or hire my bike to someone else?

Your bike will be covered for use by other family members, meaning spouse, partner, sibling, children and step-children but only if you live in the same location. cycleGuard's Race and Compete cover option will also extend accidental damage cover to riders at the same cycling or triathlon club.
Do I have to pay an excess?

Yes. The excess you pay depends on the type and value of the claim. Claim amount is under £1,500 = excess of £50 Claim amount is £1,500 to £2,999 = excess of £100 Claim amount is £3,000 to £4,999 = excess of £150 Claim amount is over £5,000 = excess of £200 For all public liability claims, you must pay the first £500 of each claim arising from damage to third party property.