Bicycle Insurance
(1,999 reviews)
All of Eversure's policies include worldwide cover at no extra cost, so you're covered at home and away.
About

Eversure offers great value bicycle insurance for leisure and competitive cyclists alike. As well as covering essentials like theft, accidental damage and malicious damage, Eversure's customisable bicycle insurance plans can also provide cover for personal accidents, worldwide travel and the cost of hiring a replacement bike. All of their policies work on a new for old basis, so if your bicycle is damaged, stolen or lost, they'll replace it with a new quivalent model.
Also reviewed on:
Pricing
Quotes our team received
Quotes our team received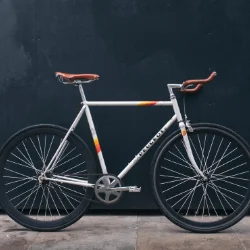 Details
Bicycle insurance only based on a £1,000 road bike.
Bicycle only
£80.20
per year
Personal accident cover
£25k
Public liability cover
£5m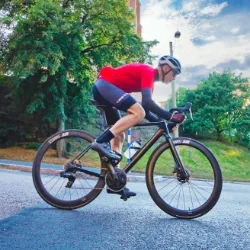 Details
Bicycle and cyclist insurance based on a £1,000 road bike.
Bicycle & cyclist
£110.61
per year
Personal accident cover
£25k
Public liability cover
£5m
What does Eversure bicycle cover include?
All of Eversure's bicycle insurance policies include the following as standard:
Theft

Addicental & malicious damage

Family cover

90 days worldwide cover
You can choose to tailor your policy to include the following optional levels of cover at an extra cost:
Accessories
Cover theft and accidental damage to your cycling accessories.
£250 for £7.99 per year
£500 for £12.80 per year
£1,000 for £20.00 per year
Personal accident cover
Providers cover if you're injured whilst on your bicycle.
£10,00 for £14.40 per year
£25,000 for £20.00 per year
Public liability cover
Protects you against claims brought on by a third-party as a result of damage or injury you caused.
£1 million for £16.00 per year
£2 million for £27.20 per year
£5 million for £43.20 per year
Replacement bike hire
Covers the cost of hiring a bike whilst yours is being repaired or replaced following a claim.
£500 for £9.60
£750 for £14.40
£1,000 for £19.20
Legal expenses
Covers the legal costs to pursue or defend incidents that may occur relating to your bicycle.
£250,000 for £6.00 per year
Using your bicycle for commuting to and from a place of work, unless you have paid the additional premium for Cimmuting Use cover
Theft or damage to accessories or removable parts, unless your bicycle is damaged or stolen at the same time
Theft where you haven't met the security requirements
Insured items for which you cannot provide evidence of ownership
Claims where the bicycle has been abandoned
Any claims whilst using your bicycle for organised events such as road cycle races and time trials unless Cycle Event cover has been purchased
Claims for tyres or inner tubes unless the bicycle suffers accidental or malicious damage at the same time
Damage that does not impair the function or performance of your bicycle
Personal accident cover for anyone under 16 or over 69
Public liability cover for anyone under 16 or over 84
Contact Eversure
If you want to speak to a member of the Eversure team, you have to fill out a contact form on their website. They aim to respond to all queries within two working days.
Alternatively, you can write to Eversure at:
Eversure Insurance
Eversure Limited
Bury House, 1-3 Bury Street
Guildford
GU2 4AW
Frequently Asked Questions
Are there any age limits on Eversure's bicycle insurance policies?

Yes. To purchase a policy, you must be 18-84 years old. For optional public liability cover, you must be 16-84 years old and for optional personal accident cover, you must be 16-69 years old.
Can I pay for my Eversure policy monthly?

If your policy is valued over £120, you can pay in monthly instalments vie Eversure's partner, Premium Credit. If you choose this method, you will have to pay a deposit to Eversure and all remaining payments will be collected one month after the start date of your policy.
Can I cancel my Eversure bicycle insurance policy?

If you're not happy with your policy, you have the right to cancel within 14 days of issue. You can cancel by writing to Eversure or contacting them via the contact form on their site. You will get a refund of the premium paid, less their cancellation fee. Unless you have made a claim, in which case the full premium needs to be paid.