8th

Bicycle Insurance
(301 reviews)
Choose from their Essentials, Performance or Ultimate cycling packages to get the cover that you really need.
About

Yellow Jersey was founded by three brothers, Ryan, Grant and Scott who have now been successfully running the business for over 15 years. As active members of the cycling and triathlon community, they were constantly asked what the best cycling insurance was. They knew that the level of cover offered with home insurance policies simply wasn't adequate enough but they also weren't confident recommending other specialist bicycle insurers to friends who owned multiple bikes, competed in races, or took their bikes abroad. They knew things could be better, so in 2014, Yellow Jersey was born. With a passion for two wheels, it's their vision to give their customers more time to ride. They do this by making insurance as easy and stress-free as possible.
Also reviewed on:
Pricing
Quotes our team received
Quotes our team received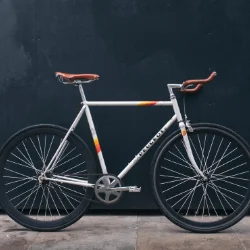 Details
Bicycle insurance only based on a £750 road bike.
Bicycle only
N/A
Personal accident cover
£25k
Public liability cover
£2m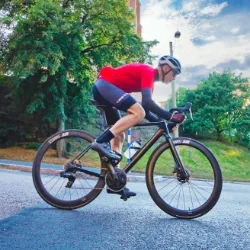 Details
Bicycle and cyclist insurance based on a £750 road bike.
Bicycle & cyclist
£97.45
per year
Personal accident cover
£25k
Public liability cover
£2m
Frequently Asked Questions
What is the maximum value bicycle Yellow Jersey insure?

Yellow Jersey insure single bicycles up to £15,000. The maximum total cover for all your bicycles and accessories is £50,000.
How many bicycles can I insure on my Yellow Jersey policy?

You can insure up to 15 bikes as long as the combined value of bikes and accessories doesn't exceed £50,000. All insured bicycles must be owned by you, or be bikes that you are legally responsible for (for example hire bikes.)
Do I have to pay an excess if I need to make a claim?

Yes. The standard excess for all of Yellow Jersey's bicycle insurance policies is 10% up to a maximum of £100 for theft or accidental damage. Unlike most other bicycle insurance policies, there is no excess on third party claims made against you.
What types of bicycles does Yellow Jersey cover?

Yellow Jersey covers any bike, including; road, mountain, cyclocross and time trial as well as tricycles, tandems, trailer cycles and push scooters. They are unable to cover any bikes that fall under the requirements of the Road Traffic Act, for example motorcycles, mopeds or scooters.