Life Insurance
(24,672 reviews)
All customers have access to Vitality Select, which gives discounts and rewards from brands like Garmin, Nike and Virgin Active.
25/03/2022
Good
over all i have to say when all things are considered that my experience has been largely positive, that isnt to suggest i wouldnt consider changing provider should the right price be offered. but yes cosidering customer service i would recommend
About

Vitality offers a healthy living approach to their life insurance offering. By offering health incentive benefits, Vitality rewards those with a healthy outlook and life.
Also reviewed on:

see reviews
Pricing
Quotes our team received
Quotes our team received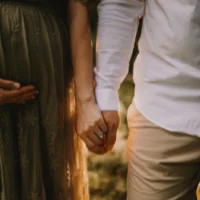 Details
Decreasing term cover quote for £150,000
Life insurance quote
£8.19
per month
Minimum cover limit
£10k
Maximum cover limit
£7.2m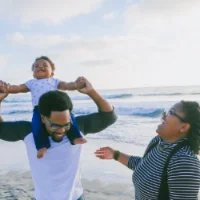 Details
Includes £37,500 critical illness cover
With critical illness cover
£19.81
per month
Minimum cover limit
£10k
Maximum cover limit
£7.2m
Benefits of Vitality Life Insurance
5 Star Defaqto rating
Vitality paid out 99.8% of all life cover claims in 2018
Cover for over 50s available
Access to 'Vitality Magazine'
Take advantage of Active Rewards such as gym discounts and cinema tickets
Compare life insurance
providers to see how Vitality's life insurance performs against their competitors.
What life insurance policies does Vitality offer?
Vitality offers both term life insurance (decreasing term and level term) as well as whole of life insurance. Term life insurance is the cheaper of the two and Vitality offer cover between 5 and 70 years. If you die during the policy term, your loved ones will receive a lump sum. Whole of life insurance policies last your entire life so your family is guaranteed a payout. The policy ends when you pass away.
Why choose Vitality's term life insurance?
Affordable cover – get up to 30% off your first year's premiums when you add Optimiser to your plan.
Trust – Vitality is a brand you can trust and last year they paid out 99.5% of life insurance claims.
Rewards – get access to Vitality partner discounts and rewards.
Free cover before approval – while your application is being assessed, Vitality will give you free cover. Available when you take out the comprehensive option.
Why choose Vitality's whole of life insurance?
Peace of mind in knowing that your loved ones will get a guaranteed payout when you die.
Your plan's cash value can be a source of tax-free funds during your lifetime.
Help your family from overpaying on inheritance tax.
Vitality offers three different whole of life insurance policies:
Traditional whole of life insurance – gives you a basic annual premium which you can choose to keep the same over time.
Whole of life insurance with Premium Step – get an upfront discount of up to 40%. Certainty for your future premiums with an annual 2.5% fixed premium change.
LifestyleCare Cover – cover you can use early if you look after yourself due to illness like dementia.
Vitality life insurance rewards
Vitality rewards its customers for living a healthier lifestyle with an extensive range of discounts and savings. The savings you get access to will depend on how much you pay monthly for your plan. If you have a Vitality life plan, Vitality Select is automatically included in your plan. This gives you access to a number of reward partners including Champneys, Runners Need, Garmin and Bluecrest. If you choose Optimiser and pay more than £45 a month for a single plan, or more than £60 a month for a joint plan, you'll get access to Vitality Plus at an additional monthly fee of £4,75 per person. This gives you access to Vitality's full range of reward partners including Waitrose, ODEON, Vue, Virgin Active and Amazon Prime.
Frequently Asked Questions
What type of life insurance policies does Vitality offer?

Vitality offers four different types of life insurance you can choose from depending on your needs, these are Life Cover, Serious Illness Cover, Mortgage Protection Cover and Income Protection Cover.
Does Vitality reward me for living a healthy life?

Yes, Vitality rewards members of Wellness Optimiser or Vitality Optimiser with upfront and ongoing discounts in return for meeting health activities.
Can I add critical illness cover to my Vitality life insurance policy?

Vitality doesn't offer critical illness cover, they offer serious illness cover, which pays out for less severe conditions as well as critical ones.
Will I need to provide medical information to get a life insurance policy with Vitality?

Vitality does not require any medical information. However, they will ask health and lifestyle questions to check your eligibility and calculate your premium.
Does Vitality cover terminal illnesses?

Yes, cover for terminal illness is included under Vitality as standard. If you are diagnosed with an incurable illness that will result in death within 12 months, Vitality will pay out either the single cash payment or the fixed monthly payments for the remainder of the term of the policy.
Life Insurance Guides