Life Insurance
(3,503 reviews)
All customers have access to Vitality Select, which gives discounts and rewards from brands like Garmin, Nike and Virgin Active.
About

Vitality offers a healthy living approach to their life insurance offering. By offering health incentive benefits, Vitality rewards those with a healthy outlook and life.
Also reviewed on:

see reviews
Pricing
Quotes our team received
Quotes our team received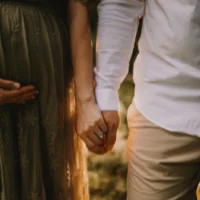 Details
Decreasing term cover quote for £150,000
Life insurance quote
£8.19
per month
Minimum cover limit
£10k
Maximum cover limit
£7.2m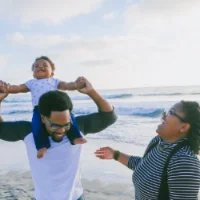 Details
Includes £37,500 critical illness cover
With critical illness cover
£19.81
per month
Minimum cover limit
£10k
Maximum cover limit
£7.2m
Benefits of Vitality Life Insurance
5 Star Defaqto rating
Vitality paid out 99.8% of all life cover claims in 2018
Cover for over 50s available
Access to 'Vitality Magazine'
Take advantage of Active Rewards such as gym discounts and cinema tickets
Compare life insurance
providers to see how Vitality's life insurance performs against their competitors.
Frequently Asked Questions
What type of life insurance policies does Vitality offer?

Vitality offers four different types of life insurance you can choose from depending on your needs, these are Life Cover, Serious Illness Cover, Mortgage Protection Cover and Income Protection Cover.
Does Vitality reward me for living a healthy life?

Yes, Vitality rewards members of Wellness Optimiser or Vitality Optimiser with upfront and ongoing discounts in return for meeting health activities.
Can I add critical illness cover to my Vitality life insurance policy?

Vitality doesn't offer critical illness cover, they offer serious illness cover, which pays out for less severe conditions as well as critical ones.
Will I need to provide medical information to get a life insurance policy with Vitality?

Vitality does not require any medical information. However, they will ask health and lifestyle questions to check your eligibility and calculate your premium.
Does Vitality cover terminal illnesses?

Yes, cover for terminal illness is included under Vitality as standard. If you are diagnosed with an incurable illness that will result in death within 12 months, Vitality will pay out either the single cash payment or the fixed monthly payments for the remainder of the term of the policy.
Life Insurance Guides