Direct Line Reviews
Direct Line policyholder's premiums stay fixed, helping them to budget. They also have unlimited, 24/7 access to a GP.
Previous
Provider
Next
Provider

7.8 /10
Based on 13742 reviews
13742 reviews found on websites such as TrustPilot
Good for
Maximum cover limit of £9.9m
Up to £10,000 advance payment
84%
of consumers read reviews before purchasing
*Based on an independent survey of 1000 people by Compare By Review
Quotes our team received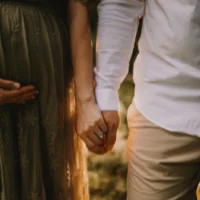 Details
Decreasing term cover quote for £150,000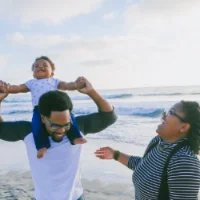 Details
Includes £37,500 critical illness cover
With Critical Illness Cover
Why choose Direct Line life insurance?
Unlimited 24/7 access to a GP – all Direct Line life insurance policyholders get access to Smart Health Services at no extra cost. This provides you with access to health and wellbeing experts, including GP appointments over the phone or via video call.
Up to £10,000 advance payment – following a successful claim, your loved ones could be entitled to an advance payment of up to £10,000 if the full payment amount is delayed due to legal requirements or other checks.
98% of life insurance claims paid out – based on AIG data, 98% of life insurance claims were paid out in 2019.
Premiums stay fixed – if you don't make changes to your policy, your monthly payments will stay the same, helping you to the budget.
Save 7% on life insurance if you're an existing Direct Line customer – this discount is available for the duration of your policy, provided you pay a minimum of £5 a month.
Critical illness cover for cancer, heart attack and stroke – you have the option to add Critical 3 cover to your life insurance policy for an extra premium. This provides you with additional cover and pays out a lump sum of money if you survive 14 days after a heart attack, stroke or cancer diagnosis during your policy.
Mortgage guarantee for decreasing term policies – Direct Line will make sure your mortgage is fully paid off if a valid claim pays out less than your outstanding mortgage debt.
Frequently asked Questions
Direct Line offers Level term and Decreasing term life insurance.
Yes, Direct Line's over 50s policy provides cover for the rest of your life without having to take part in any medical assessments or blood tests. Every applicant will be accepted and the insurance payout can go towards such things as funeral costs.
Yes, they offer both single and joint policies.
Yes, critical illness cover is an optional extra you can add to any policy.  If you wish to add critical illness cover as an optional extra to your life insurance policy, you must purchase both at the same time.
They consider your age, health and lifestyle and whether you smoke.