Animal Friends Reviews
Your vet can make a pet insurance claim online on your behalf. All policyholders also get free 24/7 vet video consultations.
Previous
Provider
Next
Provider

8.8 /10
Based on 34956 reviews
Sentiment Score: 6.5/10

34956 reviews found on websites such as TrustPilot

Animal friends offer insurance for dogs, cats, horses and even riders

They help support animal welfare charities

They process your claims using their fast and easy online system called Pawtal

UK team on hand to help you with all queries and claims

Animal Friends can either pay you or your vet directly

Animal Friends look to process claims between 5-7 working days, this reduces to 24hrs if using the Pawtal service

Animal Friends offer a refer a friend program
Good for
Rated 4.3/5 by Trustpilot
Easy online claims system called Pawtal
84%
of consumers read reviews before purchasing
*Based on an independent survey of 1000 people by Compare By Review
Reviewed without invitation
Reviewed the Claims experience on 21 Nov 2022
Avoid This Company
Fail to paid out on a claim of £1064 hospital bill £339.00 vets bill . We have insurance for our dog with animals friends insurance for the last 11 years , we was on the understanding that the P…
Recieved a response over 5 days after their claim was submitted

Claim wasn't successful

Was neither happy or unhappy with their experience when they spoke to someone
Reviewed without invitation
Reviewed the Claims experience on 13 Jun 2022
Misleading
Misleading wording of policy. It states I have a maximum of £3000 per year. I'm addition to this it also says up to £500 per "condition". I don't think calling an accident a "condition" is correct.…
Recieved a response within 1-2 days after their claim was submitted

Claim is still unresolved

Was neither happy or unhappy with their experience when they spoke to someone
Quotes our team received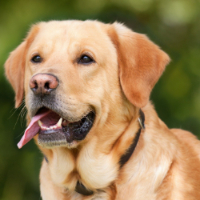 Details
Buster, a four-year-old Labrador Retriever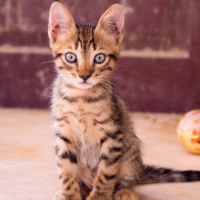 Details
Tinks, a three-year-old Bengal
More about Animal Friends pet insurance
Founded in 1998, Animal Friends main aim is to provide cat, dog and horse insurance with a quality of service that will be recommended and remembered by customers. They also have a focus on helping raise awareness of charities' work worldwide. As their name suggests, Animal Friends really care about the welfare of animals. By working alongside charities, they help improve the lives of animals, combat animal abuse and cruelty, assist in protecting endangered species, help conserve vital habitats and assist local communities in protecting their heritage.
Compare Animal Friends pet insurance policies
Animal Friends offers four different types of pet insurance policies, each with varying levels of cover to suit both your budget and your pet's needs.
Accident Only – covers vet fees for accidents. Illnesses and diseases aren't covered and you don't get any other benefits.
Time Limited – provides cover for illnesses, accidents and conditions for 365 days or until the condition limit is reached.
Max Benefit – covers illnesses, accidents and conditions up to the specified cover limit. When you've reached the limit for a particular condition, you won't be able to claim for that condition again.
Lifetime – offers continuous cover against illnesses and accidents for as long as the policy is active. Each condition has an annual limit which is refreshed each time you renew the policy. Any conditions that develop while you're with Animal Friends may not be covered if you switch providers.
There is only one level of cover for Accident Only policies. With Time Limited policies, you can choose between Basic Plus, Prime or Prime Plus levels of cover. If you opt for a Max Benefit policy, you can choose between Max Value, Max Plus or Max Extra levels of cover. With Lifetime policies, you have a choice of either Lifetime Assure or Lifetime Assure Plus levels of cover. All of the cover levels are detailed in the table below.
| Benefit | Accident Only | Time Limited | Maximum Benefit | Lifetime |
| --- | --- | --- | --- | --- |
| Annual Condition Limit | £2.5k | £1k/£2k/£4k | N/A | N/A |
| Lifetime Condition Limit | £15k | N/A | £1k/£2k/£4k | Unlimited |
| Annual policy limit | N/A | £4k/£7k/£10k | N/A | £3k/£5k |
| Vet excess | £99 | £99 | £99 | £99 |
| Public liability | Not included | £1m/£1.5m/£1.75m | £1m/£1.5m/£1.75m | £1.5m/£2m |
| Death of pet | Not included | £500/£750/£1k | £500/£750/£1k | £600/£1.2k |
| Holiday cancellation | Not included | N/A/£1k/£1.5k | £1k/£1k/£1.5k | £1k/£2k |
| Theft & straying | Not included | £500/£750/£1k | £500/£750/£1k | £600/£1.2k |
| Advertising & reward | Not included | £200 | £200 | £200/£600 |
| Boarding kennel/cattery | Not included | £500/£750/£1k | £500/£750/£1k | £600/£1.2k |
| Overseas travel cover | Not included | £750/£1k/£1.5k | £1.5k/£2k/£2k | £600/£1.2k |
Making a claim
Animal Friends understand that it can be confusing when customers need to make a claim. That's why all claims can be made by the vet on the customer's behalf. Vets have access to Pawtal, an online claim system where they can submit a pre-authorisation or make a claim for dogs and cats. Benefits of Pawtal include:
Online chat – Pawtal specialists are on hand to answer claim queries via direct messenger.
They keep customers informed – Animal Friends will text and email customers to let them know that you've submitted the claim so you don't have to.
Pre-authorisation within an hour – if Animal Friends are able to cover the claim and you've submitted the form before 5pm, they aim to confirm it within one hour.
Register and claim within the same day – if registration is accepted and you signed up before 4pm, you can submit claims through Pawtal on the same day.
Pay the vet practice or the policyholder – you have a choice of whether the claim is paid directly to your veterinary practice or policyholder, so if it's paid to the customer there's no need to complete a new or continuation claims form.
Animal Friends aim to review all claims submitted through Pawtal within 24 hours. But this timeframe is subject to them receiving all of the required information including full vet history and invoices.
Contact Animal Friends
Animal Friends is there to support you and your pets. You can contact them on 0344 557 0300 to discuss claims, cancel your policy, make changes to your policy and to discuss payments and renewals. Lines are open Monday to Friday 8:30am – 6pm and Saturday 9am – 4pm. They're closed on Sundays.
To give customers further support, Animal Friends pet insurance is partnered with the mobile app Joii. Anyone with an Animal Friends insurance policy has free access to Joii which provides users with unlimited video calls with a qualified vet. To save pets a stressful trip to the vets, policyholders can have a face to face call with a vet on Joii to ask questions, share concerns and hopefully get answers. Online nurse clinics like Joii are available to help pet owners recognise the signs and symptoms of an illness, understand how to prevent certain diseases and save money in the long run, all while keeping your pet happy and healthy. Joii vets can offer advice on:
Weight and diet
Dental checks
Flea, worms and ticks
Puppy and kitten advice
Grooming
Older pet care
Access to this service is available 7 days a week, 365 days a year.
Frequently asked Questions
For cats and dogs, they offer Accident Only, Time Limited, Max Benefit and Lifetime. For horses, they offer Standard, Mature and Rider Insurance.
Animal Friends aim to process claims within 5-7 working days, providing the appropriate claim form is completed with all of the relevant information by you and your vet.
They cover kittens from 4 weeks old, puppies from 4 weeks and foals from 30 days old. Mature horses can be covered from 20 years and over.
No, Animal Friends doesn't offer cover for pets with pre-existing conditions.
Pet Insurance Guides
Check out our insurance guides for more information