Pet Insurance
(124 reviews)
All policyholders get unlimited 24/7 access to Petcall live chat and can manage their policy online in the Pet Portal.
About

Everypaw recognises that every pet is one of a kind and each moment shared with your furry friends is precious. That's why they're on a mission to keep all pets happy, healthy and safe. With the right level of cover, your pet will have access to the treatment they deserve and Everypaw is here to help you get your paws on the policy that's right for you and your pet.
Also reviewed on:

see reviews

see reviews
Pricing
Quotes our team received
Quotes our team received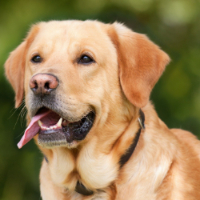 Details
Buster, a four-year-old Labrador Retriever
Lifetime dog quote
£75.00
per month
Maximum vet fees
£10k
per year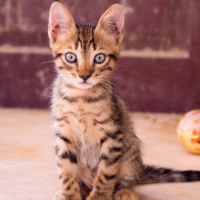 Details
Tinks, a three-year-old Bengal
Lifetime cat quote
£31.31
per month
Maximum vet fees
£10k
per year
Benefits of Everypaw Pet Insurance
Multi-pet discount
Everypaw's Lifetime policy is awarded a 5 Star rating by Defaqto
Vet nurses available via live webchat
Petcall's team of nurses on hand to offer advice 24/7
Compare pet insurance
providers to see how Everypaw's pet insurance performs against their competitors.
Frequently Asked Questions
What policies does Everypaw offer?

Once Everypaw have received your claim form, they aim to process your claim within three working days. If your claim is accepted, you can expect to see the money in your bank account within five days of them receiving your claim. They can also reimburse the vet directly if it's easier.
Does Everypaw offer a multi-pet discount?

Yes. If you insure two or more pets with Everypaw, you'll get one months free premium per policy each year.
Am I covered for everything from day one of the policy starting?

Once you've bought your policy, you can claim for accidents and poisoning after the first three days. Illness is covered after the first 14 days. If your pet gets lost through theft or straying, you won't be covered within the first 14 days. CHeck your policy documents so you are familiar with all waiting periods.