Pet Insurance
(2,355 reviews)
Perfect Pet Insurance offers a Public Liability only policy for dog owners and a 10% multi-pet discount.
18/01/2022
Cannot Fault
Paid out quickly, thank you. It was a great experience
19/01/2022
Good Claims Service
They were there for me when I needed to make a claim and they paid my vet so I didn't have to worry about it
17/02/2021
Not A Reputable Firm
This company is just a front for other insurance companies at best you could call them a broker. Their internal processes put you at risk of not being insured. I thought I was insured but it turns out they stopped taking the premiums some time ago after not informing me it was a single year cover and then not contacting me to set up a new plan. I still got regular emails updating me on irrelevant stuff like how they were still looking after me and my dog during COVID19 - but they were not. And who only wants pet cover for a year - I was expecting the cover to be reviewed and renewed each year - this firm wont do this because they are useless and stupid. do not be fooled by the graphics and website lies - they only want your money if its easy for them - they do not want to work for it and they do not have your pets best interest at heart - when you complain they try and get you to go to a Maltese arbitration firm - they should be referring you to the UK financial Ombudsman service as they are FCA registered - This on its own would make anyone considering using them to think twice they look like a firm that has a postal address in the UK but trade from overseas - Avoid like the plague
Load More
About

Perfect Pet Insurance aims to make pet insurance simple and easy to understand. Being a unique provider in the pet insurance market is important to them, that's why they are one of the first insurers to offer a 'Liability Only' insurance option for dog owners which was developed from listening to their customers and their needs. Their dedicated customer service team claims to care as much about your precious pet as you do and they're there to offer support throughout the entire process, from getting a quote to making a claim.
Also reviewed on:

see reviews
Pricing
Quotes our team received
Quotes our team received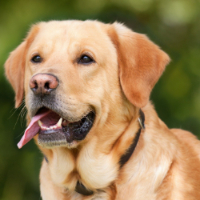 Details
Buster, a four-year-old Labrador Retriever
Cheapest dog quote
£36.58
per month
Maximum vet fees
£4k
per year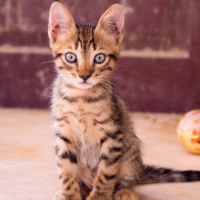 Details
Tinks, a three-year-old Bengal
Cheapest cat quote
£14.32
per month
Maximum vet fees
£4k
per year
Benefits of Perfect Pet Insurance Pet Insurance
Offer Public Liability Only policies
10% multi-pet discount
Cover for dogs and cats of any age over 4 weeks
Compare pet insurance
providers to see how Perfect Pet Insurance's pet insurance performs against their competitors.
Frequently Asked Questions
What policies does Perfect Pet offer?

Perfect Pet offers eight different pet insurance policies; Accident Only, Elite, Elite Extra, Essential, Essential Extra, Public Liability Only, Vital and Vital Extra.
How do I make a claim?

To make a claim with Perfect Pets, you'll need to download a claim form and your vet will need to fill out medical information about your pet, you'll both sign the form and email or post it to them. To speed up the claims process, Perfect Pet requests that you also attach the full vet history with the claim form. They may refer your pet's case history to a vet that they choose and they may also ask for your pet to be examined by this chosen vet.
What pets does Perfect Pet cover?

Perfect Pet currently offers policies for cats and dogs only.