Cedar Tree Reviews
All policyholders get access to The Cedar Tree Club which offers great discounts and rewards from ODEON, Gousto and more.
Previous
Provider
Next
Provider

8.5 /10
Based on 6469 reviews
6469 reviews found on websites such as TrustPilot

Their Gold, Platinum and Premium levels of cover are rated 5 Star by Defaqto

Cover up to £15 million for emergency medical treatment

100 sports and activities covered free of charge

Access to the Cedar Tree Club

Live chat available

24/7 emergency assistance
Good for
Rated 5 stars by Defaqto
£7.5k cancellation cover limit
84%
of consumers read reviews before purchasing
*Based on an independent survey of 1000 people by Compare By Review
Quotes our team received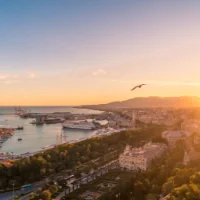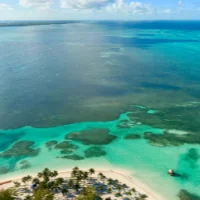 Trip Details
Worldwide cover including USA
Frequently asked Questions
Cedar Tree offers Single Trip and Annual Multi-Trip policies. Additional options include winter sports cover, golf cover, business cover, cruise cover and wedding cover.
Cedar Tree does not cover travel to a country, specific area or event which the Travel Advice Unit of the Foreign and Commonwealth Office (FCO) has advised against all travel or all but essential travel. For more information, visit the FCO website.
Yes. Cedar Tree believes medical conditions shouldn't be a barrier in having the highest level of premium cover. All medical conditions must be disclosed, using their discreet online screening process, in order for your policy to be valid. However, Cedar Tree may not be able to offer cover for certain medical conditions. For more information, contact Cedar Tree to check if they cover your condition
Cedar Tree does not provide a time limit for dealing with travel insurance claims. However, for medical emergency or repatriation claims, Cedar Tree has a 24-hour helpline which allows them to deal with your emergency as quickly as possible.
Policyholders have access to the Cedar Tree Club that provides members with exclusive benefits, including rewards and discounts from cinemas, restaurants and more, up to 20% discount on future policies and the chance to win amazing prizes from holidays to event tickets. Members can also download the award-winning Travel Mate app which helps policyholders stay protected abroad. It includes a wide range of features such as local emergency numbers, nearest hospital locations, medical translation tools, the lastest FCO guidelines for your holiday destination, you travel insurance details and other handy tools including their Jet Lag Sleep Calculator. It's free to download and use.
Travel Insurance Guides
Check out our insurance guides for more information