Travel Insurance
(5,064 reviews)
Insurancewith cover over 5,000 pre-existing conditions and there's no upper age limit for single trip policies.
About

Insurancewith offers specialist travel insurance for travellers with medical conditions. InsuraneWith's founder, Fiona Macrae, was diagnosed with breast cancer in 2005 and came to realise how difficult it is to get affordable travel insurance with a medical condition. Insurancewith was created so that people with pre-existing conditions, including cancer, mental health and epilepsy, can get the right cover at an affordable price. Insurancewith won't charge you more than necessary for high-quality cover and they don't take a commission on your medical declaration.
Also reviewed on:

see reviews
Pricing
Quotes our team received
Quotes our team received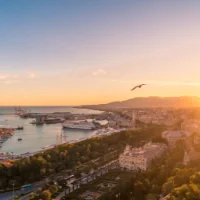 Trip Details
7 nights in Spain
Single trip quote
£14.03
Medical cover limit
£10m
Cancellation cover limit
£5k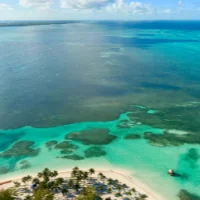 Trip Details
Worldwide cover including USA
Annual trip quote
£105.29
Medical cover limit
£10m
Cancellation cover limit
£5k
Benefits of Insurancewith Travel Insurance
Their Platinum level of cover is rated 5 Star by Defaqto
Cover over 5,000 medical conditions
Discounts for couples, families and single-parent families
£1 of every policy is donated to charity
24/7 emergency helpline
Compare travel insurance
providers to see how Insurancewith's travel insurance performs against their competitors.
Frequently Asked Questions
What type of policies does Insurancewith offer?

Insurancewith offers three different policies; Single Trip, Multi-Trip and Longstay. If you're going on a cruise or need winter sports cover, you can add these on as extras.
What countries are not covered by Insurancewith?

Insurancewith does not cover travel to a country, specific area or event which the Travel Advice Unit of the Foreign and Commonwealth Office (FCO) has advised against all travel or all but essential travel. For more information, visit the FCO website.
Does Insurancewith cover pre-existing medical conditions?

Insurancewith specialises in medical travel insurance. They're able to cover a wide variety of medical conditions that are not usually covered by insurers, including cancer and mental health. They also take each condition on a case-by-case basis to ensure you get fair coverage.
How long does it take Insurancewith to assess a claim?

Insurancewith aims to turnaround each claim within 5-10 working days of receiving the initial documentation
Travel Insurance Guides