Travel Insurance
(13,859 reviews)
Specialist insurers for people with pre-existing medical conditions. They cover 1000s of conditions including cancer, IBS and Alzheimer's.
05/06/2020
Allegedly One Of The Cheapest Holiday Insurers For Folks Who Have Numerous Ailments
I had a PE pulmonary embolism 5 years ago clots, near death/ high blood pressure/ statins high cholesterol/arthritis ect ect I'm 63 years old I booked with these clowns for my holiday insurance. Flights cancelled lost £2000 on our villa etc Insurance company would not:
1. Move my insurance to next year
2. As we booked Aug 19, only offer insurance to Aug 20
3. Absolutely no chance of claiming for my villa
4. Offered only half of my policy £215 back when I have not even claimed. I paid over £400 for it! Very unhelpful blamed Covid for everything to get out of helping me for anything. My daughter (NHS worker) and my wife's insurer have gladly moved their insurance till Dec 2021 at no cost no problem.
Pandemic or not PLEASE DO NOT INSURE WITH THESE PEOPLE THEY MAY BE CHEAPER BUT VERY UNHELPFUL AND HAVE NO INTEREST WHATSOEVER IN ASSISTING OVER 60S WITH ANYTHING VERY POOR SERVICE. I AM WRITING SEPARATELY TO ANOTHER COMPANY ABOUT THESE PEOPLE. WE HAVE NOT GOT MONEY TO WASTE. ALL YOU 5 STARERS MUST BE VERY LUCKY
Thank you for your review of Travel Insurance 4 Medical. We're so sorry to hear about your case. The information you have provided is valuable to those looking to purchase a policy in the future.

About

With over 30 years of experience, Travel Insurance 4 Medical offers specialist travel insurance for people with pre-existing health conditions at a price that's fair. They offer free screening for thousands of conditions and can offer instant cover no matter where you're travelling to.
Also reviewed on:

see reviews
Pricing
Quotes our team received
Quotes our team received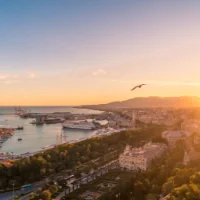 Trip Details
7 nights in Spain
Single trip quote
£16.01
Medical cover limit
£10m
Cancellation cover limit
£5k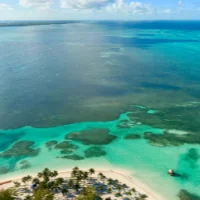 Trip Details
Worldwide cover including USA
Annual trip quote
£47.16
Medical cover limit
£10m
Cancellation cover limit
£5k
Benefits of Travel Insurance 4 Medical Travel Insurance
Their Superior level of cover is rated 5 Star by Defaqto
Up to £10 million medical cover
24/7 emergency medical assistance
Many sports and activities covered as standard
14 day money back guarantee
Compare travel insurance
providers to see how Travel Insurance 4 Medical's travel insurance performs against their competitors.
Frequently Asked Questions
What type of policies does Travel Insurance 4 Medical?

Travel Insurance 4 Medical offer four core levels of cover, including Economy Extra, Standard Single and Superior. They also provide offer policies for winter sports holidays and cruises. In addition to this, they provide Backpacker insurance, with levels including Backpacker Lite, Backpacker and Backpacker Extra.
What countries are not covered by Travel Insurance 4 Medical?

Travel Insurance 4 Medical does not cover travel to a country, specific area or event which the Travel Advice Unit of the Foreign and Commonwealth Office (FCO) has advised against all travel or all but essential travel. For more information, visit the FCO website.
How long does it take Travel Insurance 4 Medical to assess a claim?

Travel Insurance 4 Medical does not provide a time limit for assessing claims.
Travel Insurance Guides