What types of accidental damage insurance can I get?
There are two different types of accidental damage insurance; accidental damage contents insurance and accidental damage buildings insurance. As the name suggests, accidental damage contents insurance covers the items in your home, whereas accidental damage buildings insurance covers any damage to the building itself.
When it comes to accidental damage contents insurance, if you have a new for old policy, you'll be given the same replacement item, money or vouchers for any item that's destroyed by an insured event. However, if you've damaged items such as your bedding, curtains or clothing, your insurer may make a deduction due to wear and tear. Many insurance providers will take into account the age of the item and make a percentage deduction from the settlement amount offered.
If you have a matching set, such as sofas or kitchen cupboards and one item gets damaged, you will normally only be covered for the damaged item. However, it is possible to get a 'matching sets' policy that allows you to claim for the entire set to be replaced.
What is covered by accidental damage insurance?
Whether you already have the cover included in your home contents and buildings policy, or you take it out as an extra, the best accidental damage insurance policies will cover you for:
Buildings
Cracked wall or floor tiles
Broken glass windows
Damage to bathrooms fittings such as basins and toilets
Damaged drains and pipes
Damaged walls
Damage by fire or floor
Structural damage due to fallen tree, car collision etc
Damaged kitchen units including damage to built-in appliances and white goods
Contents
TV that has broken
Damage to a computer or laptop
Damage to your mobile or smart device (at home)
Accidental spillage of red wine
Damage to furniture such as sofas and dining tables.
What's excluded from accidental damage insurance?
Generally, your accidental damage home insurance won't cover you for animal-related accidents. If your pet chews, scratches or tears your items, it's unlikely that you'll be able to make a claim. Many insurance providers also won't cover damage that's caused by insects, vermin or infestation. You should also be aware that if you have any work done on your house and it goes horribly wrong, you may not be able to make a claim if the work was completed by an amateur. However, common accidents are covered so if you've burst a water pipe with an ill-placed nail, you'll be able to claim whether you're an amateur or skilled professional.
When you take out accidental damage cover, make sure you read the terms and conditions thoroughly so you know exactly what is and isn't covered if you need to make a claim.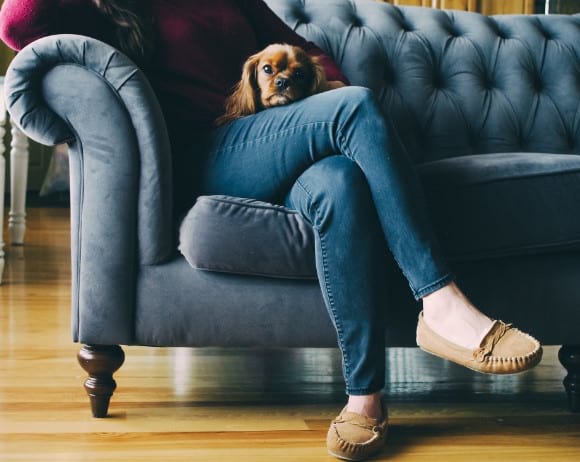 Compare home insurance providers
Compare home insurance providers on Compare by Review today. We're the first and only comparison site that ranks home insurance providers exclusively on customer experience and product quality rather than price. Our full table of providers will give you an impartial and unbiased overview so you can purchase home insurance from a high-quality provider that you can rely on when you need them most.
1st
Our
Review Score
9.4
/10
based on 289216 reviews

Medical Cover Limit***
No limit
Cancellation Cover Limit****
£5k
2nd
Our
Review Score
9.2
/10
based on 294390 reviews

Medical Cover Limit***
£15m
Cancellation Cover Limit****
£5k
3rd
Our
Review Score
8.9
/10
based on 74926 reviews

Medical Cover Limit***
£20m
Cancellation Cover Limit****
£3k