How does the claims process work?
Before your insurer allows you to use your cover, you will have to have a visit from an independent loss adjuster to assess the damage and the effect it's having on your living conditions. Once they've completed a report on their findings, they will share these with the insurer. If it's then been decided that you need to leave your property whilst work takes place, your claim will be processed. In some cases, the adjuster may suggest you stay in the property whilst the works are being carried out. This is a decision based not just on the work that needs to take place, but also on the level of upheaval and change for your family.
What alternative accommodation will be provided?
Alternative accommodation insurance works on the basis of like for like accommodation cover. This covers the size and location of your property in an effort to minimise the effects it has on your general day to day living. The insurer will take into consideration things such as having to take children to school, regular activities you and your family take part in and your daily commute to work. In some instances, a like for like option won't be available and you'll have to check into a hotel or bed and breakfast until something more suitable becomes available.
Are my expenses covered?
This answer to this question will vary depending on the insurance provider and type of policy you take out. In general, if you have like for like alternative accommodation cover then this should also cover your expenses and living costs. If your costs are more expensive than your normal living costs you will be reimbursed. If you're able to live in your home but don't have access to a kitchen, your policy should cover you for eating out. Some insurance providers will also cover you for putting your pets into kennels or catteries whilst your home is being repaired.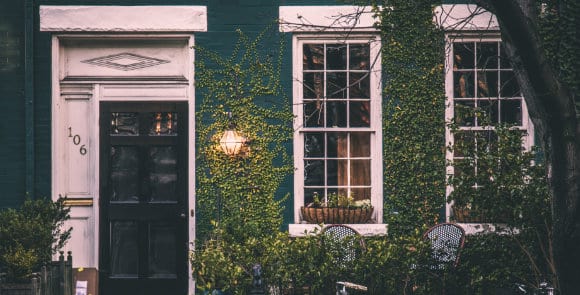 Alternative accommodation cover for renters & landlords
If you own a property which you rent out it's advisable to make sure you have alternative accommodation cover if your tenants do need to move out of the property if it becomes uninhabitable. If you don't have suitable cover it may end up being very costly. It's worth noting that if you don't have cover and your tenants have to leave the property, they won't have to pay any rent.
If you live in a rented property it's worth checking with your landlord what plans are in place if there was a reason for you to be evacuated from your home and what your options would be. If there isn't a suitable plan in place you may want to negotiate with your landlord and insist they take out additional cover.
Compare home insurance providers
Compare home insurance providers on Compare by Review today. We're the first and only comparison site that ranks home insurance providers exclusively on customer experience and product quality rather than price. Our full table of providers will give you an impartial and unbiased overview so you can purchase home insurance from a high-quality provider that you can rely on when you need them most.
1st
Our
Review Score
9.0
/10
based on 13069 reviews

Buildings' Cover Limit
£1m
Contents' Cover Limit
£99k
2nd
Our
Review Score
8.9
/10
based on 64961 reviews

Buildings' Cover Limit
No limit
Contents' Cover Limit
£100k
3rd
Our
Review Score
8.4
/10
based on 17565 reviews

Buildings' Cover Limit
No limit
Contents' Cover Limit
No limit