Home Insurance
(3,418 reviews)
All Aviva policyholders have access to a 24/7 emergency contact number and can make claims quickly online.
07/07/2020
Efficient
I have been with Aviva for two years now. You can do it all online nice and easy. Never had a problem even called and added to the insurance policy and it didn't make the price go up to much. They are always on hand to answer questions.
Thanks for leaving a review Zoe. Good to know that Aviva is always on hand to answer any queries.

25/09/2020
Simple, Affordable
No messing around with itemising belongings or figuring out which type of locks the doors have. It was straightforward to arrange comprehensive coverage at a competitive price. Easy to renew online too, which I did without hesitation.
Thanks for leaving a review, Joanna. It's great to hear that taking out a home insurance policy with Aviva is a simple process.

16/06/2020
Seems Like A Trusted Brand But Not Had To Claim So Can'T Comment On That Aspect
Used them for two years running, not had to claim fortunately. They appear to be a trusted brand and any dealings on the phone for renewal were ok.
Pleased to hear. Thanks for leaving a review Amanda.

Load More
About

Aviva provides financial and insurance services for everyone through all phases of their lives. They encourage their customers to make the best choices about the most precious and delicate aspects of life. Aviva offers home insurance policies that cover all aspects of the home.
Also reviewed on:

see reviews

see reviews
Pricing
Quotes our team received
Quotes our team received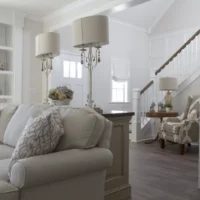 Details
Covers the contents of your home only
Contents only quote
£123.98
per year
Buildings' cover limit
No limit
Contents' cover limit
No limit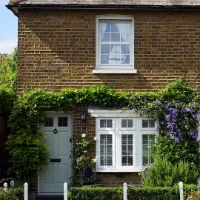 Details
Covers the physical structure of your home as well as the contents
Buildings & contents quote
£318.23
per year
Buildings' cover limit
No limit
Contents' cover limit
No limit
Benefits of Aviva Home Insurance
5 Star Defaqto rating
95.2% of claims were settled in 2018
10% discount if you already have insurance with Aviva
Make changes or cancel anytime with no fee
Compare home insurance
providers to see how Aviva's home insurance performs against their competitors.
Frequently Asked Questions
What type of home insurance does Aviva offer?

Aviva offers varying options of home insurance to suit everyone and every situation including: 

AvivaPlus Home Insurance
Contents Insurance
Buildings Insurance
Renters Insurance
Home Insurance for Landlords
Does Aviva offer optional extras?

Yes, there's an array of optional add ons. Protected no-claims discount if you haven't claimed for five years. Legal Services will cover you and your family to help with advice and fees towards legal representation. Home Emergency covers labour and materials if there's an emergency at your home. Extra personal belongings cover provides additional cover for your belongings that you take out of the home. Accidental damage cover allows you to choose between 'extra' and 'limited' cover for items in your home. Bicycle cover allows you to choose to protect your bikes, folding bikes and cycling gear.
Does Aviva have a dedicated emergency helpline?

Yes, if you have an emergency such as a burst pipe, Aviva has a dedicated line you can call for help and advice and to arrange a repair from a registered tradesman.
Home Insurance Guides