How does the claims process work?
Before your insurer allows you to use your landlord cover, you will have to have a visit from an independent loss adjuster to assess the damage and the effect it's having on your living conditions. Once they've completed a report on their findings they will share these with the insurer. If it's then been decided that you need to leave your property whilst work takes place, your claim will be processed. In some cases, the adjuster may suggest you stay in the property whilst the works are being carried out. This is a decision based not just on the work that needs to take place, but also on the level of upheaval and change for your family.
What does landlord home insurance include?
This bespoke policy is often combined with other options to give you peace of mind in all eventualities such as;
Contents insurance - covers all of your personal items such as furniture, carpets and curtains. This is key if you're renting out your furnished property.
Buildings insurance - covers the structure of your property and built-in features. This is especially important for properties that are left unattended for long periods of time.
Liability insurance - this covers you if you're taken to court and protects you against claims resulting from injuries and damage to people and or your property.
Rental protection insurance - this covers you if you can't rent your property out due to damage.
Rent guarantee insurance - this covers your rental income should your tenants be unable to pay their rent. On average it takes 42 weeks to evict a tenant which mounts up to losing around 10 months of rent.
Unoccupied property cover - this will cover you in between tenants.
Many landlords fall foul of thinking that their existing home insurance policy on the home they live in will cover their additional properties but this is often not the case.
How much is landlord insurance?
Specific landlord insurance does tend to be more expensive than regular home insurance. It's seen as a great risk and the chances of having to make a claim are higher. For example, not all tenants have a vested interest in the property so are less likely to look after it.
Some insurers will ask you what your tenants do for a living which may affect the cost of your premium. Usually, they will charge more for students or those on housing benefits.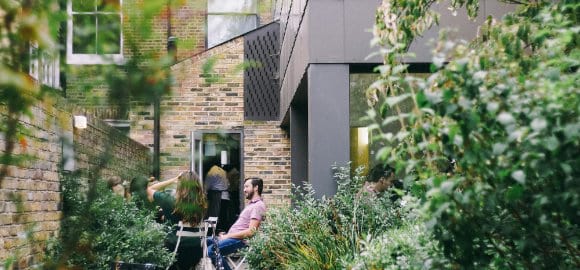 Things to consider
Possible discount - If you have more than one property that you rent you might be entitled to a discount with your provider.
Leasehold vs Freehold- If you own a leasehold property in a block of flats and rent it out you might find that a building insurance policy isn't necessary as the freehold owner of the block would be responsible for all structural building cover, however, it's advisable to check this and not just presume.
Change of purpose - If you're moving out of your owned property to rent it out, remember to change your standard home insurance policy to a landlord policy.
Make sure you have safety alarms - It's vital to provide smoke and carbon monoxide alarms.
Compare home insurance providers
Compare home insurance providers on Compare by Review today. We're the first and only comparison site that ranks home insurance providers exclusively on customer experience and product quality rather than price. Our full table of providers will give you an impartial and unbiased overview so you can purchase home insurance from a high-quality provider that you can rely on when you need them most.
1st
Our
Review Score
9.0
/10
based on 13069 reviews

Buildings' Cover Limit
£1m
Contents' Cover Limit
£99k
2nd
Our
Review Score
8.9
/10
based on 64961 reviews

Buildings' Cover Limit
No limit
Contents' Cover Limit
£100k
3rd
Our
Review Score
8.4
/10
based on 17565 reviews

Buildings' Cover Limit
No limit
Contents' Cover Limit
No limit