LV= Reviews
LV= gives you access to a 24/7 emergency helpline and a 12 month guarantee on all repairs when you use their recommended repair service.
Previous
Provider
Next
Provider

8.9 /10
Based on 51991 reviews
Sentiment Score: 1.9/10

51991 reviews found on websites such as TrustPilot

Awarded a 5 Star rating by Defaqto

24hr UK emergency helpline

12 month guarantee on all repairs when you use their recommended repair service

New customers receive a 25% discount when buying online

Unlimited buildings cover available
Good for
Rated 5 stars by Defaqto
No limit to buildings' cover
84%
of consumers read reviews before purchasing
*Based on an independent survey of 1000 people by Compare By Review
Reviewed without invitation
Reviewed the Service experience on 17 Jun 2020
Average
They are an average company - no better/worse than others.
Reply by Compare by Review
Thanks for leaving a review of LV home insurance Wendy.
Quotes our team received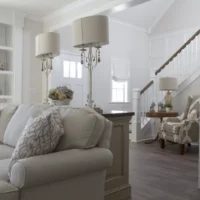 Details
Covers the contents of your home only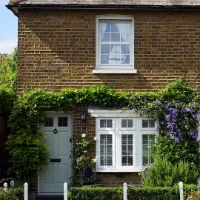 Details
Covers the physical structure of your home as well as the contents
Buildings & Contents Quote
LV= home insurance policies
LV= offers three different home insurance policies; buildings insurance only, contents insurance only and buildings and contents insurance combined if you want maximum protection. They also offer a specific landlord insurance policy if you rent your property out.
LV= buildings insurance
Get up to £1 million towards the cost to rebuild your home with LV's Home policy, or get unlimited cover with their Home Plus policy.
£50,000 cover if your need to stay in alternative accommodation whilst your home is being repaired, or £100,000 with Home Plus policies.
12 month guarantee on repairs through LV's approved repairers.
Up to £5,000 for finding the source of a leak, up to £10,000 on Home Plus policies.
LV= contents insurance
Covers accidental damage to TVs, computers and game consoles.
Covers contents stolen from your outbuildings, such as your garage or shed.
Replacement locks if your keys are lost or stolen.24/7 UK domestic emergency helpline.
Their buildings and contents insurance policy covers all of the above, so you have peace of mind knowing that both the physical structure of your home and your contents have maximum protection.
Landlord insurance
Up to £1 million buildings cover, including damage caused by fire, storm, flood or subsidence.
Cover for accidental damage, vandalism and theft caused by your tenants.Up to £5,00 for trace and access to find the source of a water or oil leak.
Up to £5,000 for unauthorised use of metered supplies.
Replacement locks if your keys are lost or stolen.
12 month guarantee on repairs when you use LV's recommended repairer service.
24/7 legal helpline to assist with any property disputes.
10% discount on your landlord insurance if you already have car or home insurance with LV=.
Loss of rent of the costs of alternative accommodation if there's damage to your rental property and it becomes uninhabitable.
New for old contents cover available for items you own, such as carpets, furniture and any white goods, available for leasehold flat owners if you're not responsible to insure the building.
What's excluded from LV= home insurance cover?
All LV= home insurance policies exclude cover for:
Gradual and general wear and tear
Fences damaged by storms
Breakdown of household appliances
What optional extras can I add to my LV= home insurance policy?
Legal expenses cover - get up to £100,000 in legal fees and expenses to protect your legal right as a homeowner, such as disputes with neighbours. Home emergency cover - additional cover for an approved tradesman to provide you with emergency assistance and repairs costing up to £500 per emergency with no excess.
Personal belongings cover away from home - additional cover to protect personal items up to £2,000 per item. If you have items worth more than this limit, you will need to let LV= know so that they can add them to your policy. (Home Plus policies come with a standard limit of £5,000).
Cycle cover away from home - protect your bicycle and cycling gear away from home for up to £1,000 per item. If your equipment is worth more, you will need to let LV= know. (This cover is included as standard with all Home Plus policies).
Extended accidental damage cover - cover for accidents such as DIY accidents, such as driving a nail through a pipe.
Frequently asked Questions
LV= offers Buildings insurance, Contents insurance and Buildings and Contents insurance combined. They then offer two levels of cover:
Home Insurance allows you to tailor your cover to suit you and your needs.
Home Plus Insurance is a fully comprehensive policy that gives you even more cover.
LV= offers a comprehensive list of additional extras you can add to your policy. Legal Expenses Cover helps if you need assistance with legal fees when dealing with a legal dispute. Home Emergency Cover will provide an approved tradesperson to provide emergency assistance in instances such as a floor, boiler issues or pest infestation. Extended Damage Cover offers an extensive extended cover for all spillages, stains and breakages in your home - this is included in the Home Plus policy. You can also add Personal Belongings Cover to protect items when out of the house. This extended cover is included as standard with Home Plus. Cycle Cover is the final additional option available. This cover protects bicycles, folding bikes and cycling gear.
Yes, LV= have an emergency helpline which you can ring in an emergency. The team can then help and advise you on what to do next.