Direct Line Reviews
Offer a selection of benefits including 12 months for the price of 9, plus discounts on medication, pet food and toys.
Previous
Provider
Next
Provider

8.1 /10
Based on 7876 reviews
Sentiment Score: 7.0/10

7876 reviews found on websites such as TrustPilot

Direct line Pet Advance and Select Premier Pet Insurance policies have been awarded a 5 Star Defaqto rating

Buy online and get 12 months for the price of nine

24/7 advice from a UK qualified vet via PawSquad, their video call and text chat consultancy service

Discounted medication so your claim limit can go further

Discounted pet food, toys and general health products

Prescription fees covered up to £15

Claim online for a quick and easy process
Good for
Rated 5 stars by Defaqto
Discounted medication
84%
of consumers read reviews before purchasing
*Based on an independent survey of 1000 people by Compare By Review
Reviewed without invitation
Reviewed the Claims experience on 11 Sep 2023
Any Excuse To Turn Down Claim
Loyal customer for years, thought I had great Pet Insurance policy until I made a claim, turned down for ear infection claim as my dog had an ear infection 4 years ago and Direct Line say its a recur…
Recieved a response within 3-4 days after their claim was submitted

Claim wasn't successful

Was neither happy or unhappy with their experience when they spoke to someone
Quotes our team received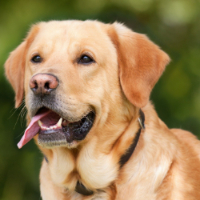 Details
Buster, a four-year-old Labrador Retriever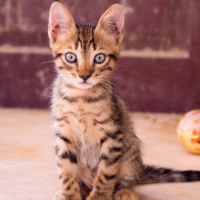 Details
Tinks, a three-year-old Bengal
Compare Direct Line pet insurance policies
Direct Line offers two different pet insurance policies, Essential Cover and Advanced Cover. You can see the details of each policy type in the table below:
| | Essential Cover (from £6.50 per month) | Advanced cover (from £10.50 per month) |
| --- | --- | --- |
| Vet fees per condition | Up to £4,000 | Up to £8,000 |
| Time limit per condition | 12 months from the first date of treatment | No time limits |
| Cover for accidents, injuries and disease | Included | Included |
| Complementary treatments | Included | Included |
| Dental disease | Not included | Up to £1,000 |
| Euthanasia | Not included | Up to £100 |
| 24/7 free online vet access with PawSquad | Included | Included |
| Overseas travel cover | Optional | Optional |
Direct Line pet insurance customers can also benefit from the 5 in 1 care package. This includes:
Advertising and reward - If your pet is stolen or goes missing, Direct Line will cover up to £1,000 towards the cost for local advertising. They'll also cover up to £500 for a reward if your pet is found.
Death from accidental injury or illness - you can claim back up to £1,500 of the cost price for your pet if they die from accidental injury. Direct Line will also do the same if they die from an illness, but only if they're under 11 years old.
Boarding fees - if you're hospitalised for more than four days in a row, you can claim up to £1,000 for your pet to be placed in a licensed kennel, cattery or to be looked after by a professional pet-minder.
Holiday cancellation cover - if your holiday has to be cancelled or cut short because your pet needs life-saving treatment or goes missing, either while you're on holiday or seven days before you leave, Direct Line will cover expenses up to £5,000.
Loss of pet from theft or straying - if your pet is lost or stolen and isn't found within 45 days, you can claim back up to £1,500 of what you paid for your pet.
Making a claim
You can quickly and easily make a Direct Line insurance claim online. Alternatively, you can download a claims form from their website, fill it in and email or post it back to them. You will get an email to confirm that Direct Line has received your claims form. They will then contact your vet who will provide them with any information they require relating to your claim. This will take 10 days or less. Once they have all of the information they need, they'll review your claim and let you know whether it has been successful or not within five working days.
Contact Direct Line
If you want to speak to Direct Line about your policy, making a claim or an existing claim, you can call them on 0345 246 8496.
Frequently asked Questions
They offer two different cover options, Essential cover and Advanced cover. Both of these policies offer a limit of vet fee's, cover for accidents, injuries and disease, complementary treatments and 24/7 free online vet support with PawSquad.
There are a variety of options for you to choose from. They range from overseas travel cover, third party liability for dogs and a care package that will cover advertising and rewards fees for a lost pet amongst other benefits.
Yes, they offer 12.5% off your cover if you have more than one pet to insure on the same policy.
Direct Line has partnered with Pet Drugs Online so you can get more out of your policy including discounted medication so your claim limit can stretch further.
Direct Line does not provide cover for conditions, illnesses or injuries diagnosed before the policy start date or during the 14 day wait period. Any condition, illness or injury diagnosed after that period of time will be covered by the policy.