Pet Insurance
(299 reviews)
All policies come with lifetime cover as standard, providing your pet with the best level of cover possible.
About

Lifetime Pet Cover provides award-winning comprehensive cover for cats and dogs. As their name suggests, they only offer Lifetime policies which gives you peace of mind in knowing that your pet's ongoing conditions will be covered for the entire length of the policy. With extensive experience in the pet insurance industry, they understand the importance of taking an empathetic approach to each individual case.
Also reviewed on:
Pricing
Quotes our team received
Quotes our team received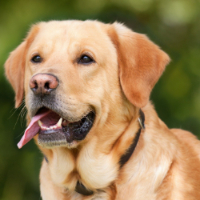 Details
Buster, a four-year-old Labrador Retriever
Cheapest dog quote
£57.31
per month
Maximum vet fees
£10k
per year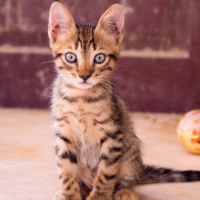 Details
Tinks, a three-year-old Bengal
Cheapest cat quote
£29.27
per month
Maximum vet fees
£10k
per year
Benefits of Lifetime Pet Cover Pet Insurance
Lifetime cover as standard
Up to £10,000 veterinary fees per year
Dental treatment for accident and illness
All policies include a level of complementary therapy
Dedicated team to look after all claims and update you on the process.
Claims paid directly to the veterinary practice
Multi-pet discount available
Compare pet insurance
providers to see how Lifetime Pet Cover's pet insurance performs against their competitors.
Frequently Asked Questions
What policies does Lifetime Pet Cover offer?

Lifetime Pet Cover offers a lifetime policy with five different price plans to choose from. Their simple and straightforward approach means that all of their policies are the same but the annual cover limit varies from £2,000 to £10,000.
What animals can I insure with Lifetime Pet Cover?

Lifetime Pet Cover offers pet insurance for cats and dogs.
Does Lifetime Pet Cover offer multi-pet policies?

Yes, they offer multi-pet policies for any pets that have the same registered owner and live at the same address. Pets insured on a multi-pet policy will all come under one policy reference number.
Does Lifetime Pet Cover cover pre-existing conditions?

Like most providers, Lifetime Pet Cover excludes pre-existing conditions from cover. However, a condition is no longer considered to be pre-existing if:

Your pet has received treatment for the condition and fully recovered from it, leaving no susceptibility to future issues.
Your pet has received no treatment for or in connection with the condition for a continuous period of 24 months.
Your pet hasn't had any symptoms or vet consultations relating to the condition for the previous 24 months.
Will my premium increase each year?

Yes, your premium will increase each year as your pet gets older and vet costs increase. You might also see an increase due to changes in insurance premium tax or a re-evaluation of risk. If you make a claim, it's likely that your premium will increase significantly at the next renewal. There's no limit on how much the premium could be.
How long does it take to assess a claim?

Lifetime Pet Cover work to make the claims process as quick and simple as possible. They aim to pay your vet directly within 5 working days.