Pet Insurance
(193 reviews)
A 20% introductory discount is available as well as a 10% discount for those insuring multiple pets.
21/12/2020
Good Price And Fair Excess
I've claimed on this a couple of times. Once was because my cat was going bald around her bum - turns out she had allergies and the insurance covered all the blood tests to find this out (£500 ish) which wasn't strictly necessary as we could have tried eliminating allergens rather than blood test. Second time was because my dog hurt his back, he was referred to animal health trust near Cambridge and had to stay there over the weekend and have MRI scan etc. The bill they showed me was about £3000 (and this was cheaper because they left off doing the MRI until Monday as he was still walking around, apparently it would be £8k if he'd had the MRI on a weekend day). They covered £2k of this because he reached the maximum cover amounts for certain parts due to it being a weekend so I don't think that was too bad. They also have protection for life so if he needs further treatment for his back he'll still be covered. (Hopefully not though as it was muscle damage).
About

www.pet-insurance.co.uk offers Standard and Lifetime pet insurance policies to ensure that your companion is covered when vet fees spiral out of control. They're here to protect your pet from the costs associated with accidents, illnesses and diseases plus cover against theft or death of your pet and much more.
Also reviewed on:

see reviews

see reviews
Pricing
Quotes our team received
Quotes our team received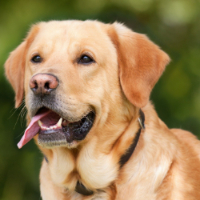 Details
Buster, a four-year-old Labrador Retriever
Cheapest dog quote
£36.49
per month
Maximum vet fees
£4k
per year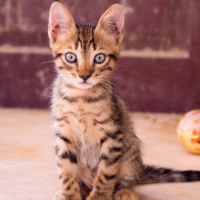 Details
Tinks, a three-year-old Bengal
Cheapest cat quote
£16.50
per month
Maximum vet fees
£4k
per year
Benefits of www.pet-insurance.co.uk Pet Insurance
£1.5 million Public Liability for dogs included as standard
Up to £4,000 vet's fees
Cover for death by accident or illness included as standard
£0 excess except on vet's fees
20% introductory discount
10% multi-pet discount
Cover for death by accident or illness included as standard
Compare pet insurance
providers to see how www.pet-insurance.co.uk's pet insurance performs against their competitors.
Frequently Asked Questions
What policies does www.pet-insurance.co.uk offer?

You have a choice of standard or lifetime cover. Standard offers 12 months cover from the date the symptoms first started to show. Lifetime offers cover for ongoing or repeat treatment. With a lifetime policy, your pet gets Vet's Fees cover throughout their life provided you keep your premium payments up to date.
Do they offer a multi-pet discount?

Yes. You'll get 10% off for insuring two or more pets with them. To access the discount, simply head to 'Get a quote', fill in the details about your first pet, then add another. The discount will automatically be applied.
How do I make a claim?

Claims can't be made online. But you can download a claim form from their website that you can print, fill in and mail back to them. If you would prefer, they can send you the claims form in the post.