Bicycle Insurance
(204 reviews)
AssetSure's policies are completely customisable to your personal needs so you only pay for cover that you'll benefit from.
About

AssetSure is a specialist bicycle insurance company that provides you with the cover you need for your bicycle, regardless of how much your bike is worth. They offer a comprehensive policy that is designed to be flexible to your personal needs, so whether you bike for pleasure, commuting or competing, you can assure that you'll have the cover you need with a policy from AssetSure.
Also reviewed on:

see reviews
Pricing
Quotes our team received
Quotes our team received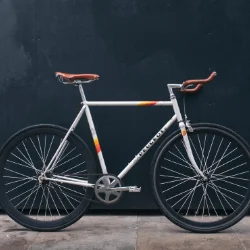 Details
Bicycle insurance only based on a £1,000 road bike.
Bicycle only
£83.62
per year
Personal accident cover
£50k
Public liability cover
£2m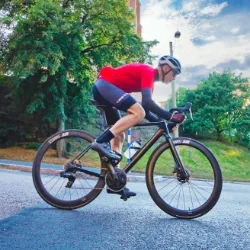 Details
Bicycle and cyclist insurance based on a £1,000 road bike.
Bicycle & cyclist
£94.18
per year
Personal accident cover
£50k
Public liability cover
£2m
What makes Assesture bicycle insurance stand out?
Premium Protection Promise
AssetSure promises to always provide value for money bicycle insurance cover and in the event of a single claim up to £2,500, they guarantee that next year's premium won't increase. They also offer a no claims bonus to help keep premiums as low as possible.
Pedal bike insurance claims dealt in house
All bicycle claims are handled in house, meaning they can get your claim dealt with faster. All policies come with a minimum of £500 cycle hire insurance cover and they have an extensive network of bike dealers that support their product.
Extended 30-day cooling-off period
Most insurance policies come with a 14-day cooling-off period, so you can get a full refund if you're not happy with the policy. AssetSure is confident that you'll be pleased with the cover they offer so they have extended the cooling-off period to 30 days.
What does AssetSure bicycle cover include?
All of AssetSure's bicycle insurance policies cover the following as standard:
Accidental Damage & Theft
Both of these must-have covers are included with all AssetSure bicycle insurance policies. Loss of bicycle by theft is covered whether you're at home or away. If your bike is stolen, they'll replace it on a new for old basis, without deduction for wear and tear.
If your bicycle is stolen or damaged in an accident and you're waiting for it to be repaired or replaced following an approved claim, AssetSure will pay the hire cost of an alternative bicycle from an approved bike dealer in the meantime.
Accessories, Helmets & Clothing
Inclusive insurance for your cycling accessories, specialist helmets and clothing. You have the option of increasing the sum insured limits if necessary.
All AssetSure bicycle policies include up to £100,000 for legal expenses. A legal team will be appointed to act on your behalf if you're involved in an accident with a third party.
You can choose to tailor your policy to include the following optional levels of cover:
Protects you against claims from a third party, including pedestrians, cyclists or motorists. Choose from either £1 million or £2 million cover.
Provides you with cover if you're involved in a serious accident whilst on your bicycle. You can choose the level of cover that best suits your personal needs.
You can extend your bicycle insurance policy to cover you for up to 45 days use in the European Union.
You can extend your policy to cover you if you're using your bike to take part in competitions.
Contact AssetSure
Customer service telephone number: 0208 0033 190
Email: enquiries@assetsure.com
Lines are open Monday to Friday 8:30am – 7:00pm. 10:00am – 2:00pm Saturday and closed Sundays.
Claims telephone number: 0208 0033 191
Email: enquiries@assetsure.com
Lines are open Monday to Friday 9:00am – 5:00pm. Closed on weekends but a message service operates.
Address for general correspondence including complaints:
AssetSure c/o Hildon Park Limited
Third Floor, Peek House
20 Eastcheap
London
EC3M 1EB
Frequently Asked Questions
How many bicycles can I insure with AssetSure?

You can insure up to 10 bicycles on one policy and you can add additional family members if required. However, they cannot cover additional riders that are under the age of 14.
When will my AssetSure bicycle cover start?

Cover begins as soon as you pay your premium online. Cover cannot be backdated so you'll be unable to claim for damage that has already occurred to your bicycle before you paid for the premium.
What types of bicycle do AssetSure cover?

AssetSure cover road bikes, mountain bikes, hybrid bikes, electric bikes and folding bikes. They can cover you for competitive cycling if required. They cannot cover bicycles that are used for business purposes such as those that are used to carry goods for delivery or couriers or used as taxis. They also can't cover professional cyclists.
Can I pay my bicycle insurance monthly?

Yes, you have the option to pay monthly or annually. However, in the event of a claim being made, the full annual premium becomes payable.
What if I want to cancel my AssetSure bicycle policy?

If you aren't entirely satisfied with your policy and want to cancel, AssetSure has extended the standard 14 day cooling-off period to 30 days. If you change your mind within this time and you haven't made a claim, you can request a full refund of your premium.