Why should I buy travel insurance early?
People mostly take out travel insurance to cover themselves if anything goes wrong whilst they're on holiday, but what about the lead up to the holiday? There are many horror stories about people booking holidays months in advance and having to cancel. According to the Association of British Insurers (ABI), around 34% of travel insurance claims in the UK are for cancellation costs.
If like most people, you've booked a holiday in advance, you could be waiting weeks or even months until you travel. But there's no way of telling what could happen between the date you booked your holiday and the date you travel. Unfortunately, there are many reasons why your holiday might not go ahead as planned including your tour operator going bust, you or a family member falling ill or a crisis at home, such as being made redundant.
Having an insurance policy in place from the minute you book your holiday means that you're more likely to get your money back if you need to cancel. If your holiday is cancelled for one of the reasons covered by your policy, you'll be able to reclaim the cost of your holiday up to the cover limit, minus the excess.
Experts recommend that you take out a travel insurance policy within 15 days of booking your holiday because you're likely to be offered extra cover at no additional cost. You could benefit from:
Cover for pre-existing medical conditions

Additional accidental death and dismemberment coverage

Terrorism occurring in a city that you're travelling to

Tour-supplier bankruptcy protection
You'll never regret taking out a policy too early but you could be making a huge mistake if you leave it until the last minute.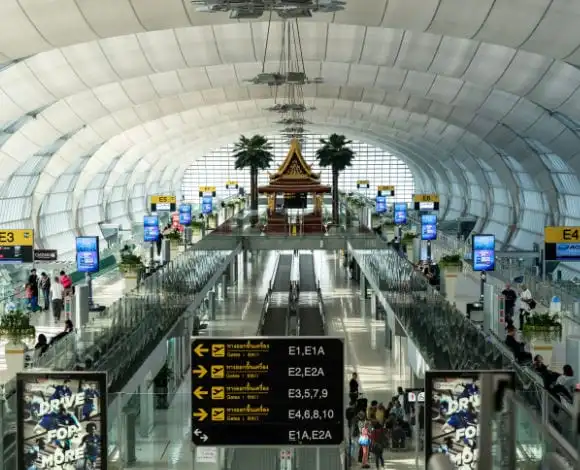 Can I buy travel insurance at the airport?
Some insurance companies will let you take out a policy if you ring them from the airport. However, buying a policy last minute isn't always the best idea. When taking out a policy, it's important to shop around and ensure that you have the best travel insurance for your needs. If you leave it to the last minute, you'll end up making a rushed decision, focusing on price rather than quality.
How far in advance can I buy travel insurance?
If you're buying single trip travel insurance, you can take out a policy up to a year in advance and cover begins the day you buy it. If you travel more frequently and take out annual trip travel insurance, it can be bought up to 30 days in advance and cover starts on the dates stipulated in your policy. It's recommended that your policy starts on the day you book your holiday to guarantee pre-departure cover in case you need to cancel. If you're going travelling, you can buy backpacker insurance up to 60 days prior to your trip.
Can I make changes to my travel insurance policy?
If your holiday plans have changed since you took out a policy, most insurance providers will allow you to add on extras at a later date and for an additional charge. For example, if you now plan on doing extreme sports activities on your beach holiday, you need to ensure that you've added this to your policy. But before you make any changes, check the terms and conditions of your policy to see if the activities you plan on doing are already included. Some insurers consider horse riding and swimming with dolphins as extreme activities while others don't.
Comparing travel insurance providers
With so many travel insurance providers on the market and multiple policies to choose from, it can be difficult to know exactly what to look out for when comparing providers. It's important to look beyond the price, particularly when it comes to travel insurance, you don't want to take any risks and be left unable to make a claim if something were to happen to you before or during your holiday. At Compare by Review, we understand the importance of buying high-quality insurance products from providers that really care. Our table ranks providers exclusively on customer experience and product quality so take a look and make a more informed travel insurance decision today.
Top three travel insurance providers
1st
Our
Review Score
9.4
/10
based on 289216 reviews

Medical Cover Limit***
No limit
Cancellation Cover Limit****
£5k
2nd
Our
Review Score
9.2
/10
based on 294390 reviews

Medical Cover Limit***
£15m
Cancellation Cover Limit****
£5k
3rd
Our
Review Score
8.9
/10
based on 74926 reviews

Medical Cover Limit***
£20m
Cancellation Cover Limit****
£3k