Health Insurance
(13,293 reviews)
Aviva guarantees your life insurance premium and it won't increase at first renewal if you haven't made a claim.
10/07/2020
Excellent Customer Service
Brilliant and efficient service with knowledgeable advice. I'm a very happy customer.
That's what we like to hear! Thanks for leaving a review, Sarah.

30/09/2020
Alright
Alright. Covers some good stuff.
Thanks for leaving a review, Amy.

10/07/2020
Help
The price is too high and I would love to get better quality quotes.
Sorry to hear that you feel the price is too high, Rachel. However, it's important to remember that good quality insurance isn't necessarily the cheapest. At Compare by Review, we rank providers based on customer service and the quality of their products. You might find a high-quality product on our table that also suits your budget, but we do rank Aviva highly for their good quality health insurance.

Load More
About

Aviva provides financial and insurance services for everyone through all phases of their lives. They encourage their customers to make the best choices about the most precious and delicate aspects of life. Aviva's healthcare cover pays for your private health costs if you have a treatable condition. Whether it's out-patient treatment, diagnostic tests, scans or overnight care, Aviva will make sure you get specialist private treatment when you need it if it's covered by your policy.
Also reviewed on:
Pricing
Quotes our team received
Quotes our team received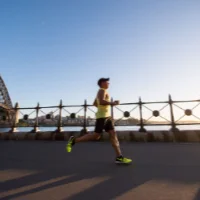 Details
Basic policy: no outpatient cover, NHS cancer cover and essential hospital access
Basic cover quote
£50.30
per month
Comprehensive cancer cover
Included
Levels of cover available
2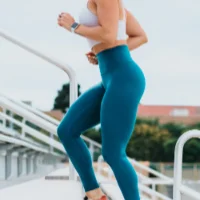 Details
Comprehensive policy: full outpatient cover, full cancer cover and London hospital access
Comprehensive cover quote
£60.86
per month
Comprehensive cancer cover
Included
Levels of cover available
2
Frequently Asked Questions
What type of cover does Aviva health insurance offer?

Currently, Aviva offers two levels of cover; Limited Cover and Full Cover to provide an affordable plan should you require healthcare that's unavailable on the NHS.
Does Aviva's healthcare cover cancer care?

Cover for cancer diagnosis, treatment and aftercare is standard on Aviva private health insurance policies.
Does Aviva's medical insurance cover pre-existing conditions?

No. Aviva private healthcare does not cover pre-existing health conditions. This further extends to incurable, long term illnesses such as diabetes, arthritis, epilepsy and asthma.
What hospitals can I use?

Aviva has a network of hospitals, including private and independent hospitals as well as selected NHS hospitals offering Private Patients Units (PPUs). Please note, only hospitals within a 30 mile radius of your address can be selected. Hospitals more than 30 miles will not be shown.
Can my Aviva private medical insurance policy cover my family?

Yes. There are lots of added benefits of including your family on your Aviva private medical insurance policy. For example, younger children are covered for free and couples pay 9% less when you add a partner to the policy.