Health Insurance
(13,995 reviews)
Bupa Healthcare covers more mental health conditions than any other leading UK insurer.
Great to hear. Thanks for leaving a review, Stephanie.

21/12/2020
Nice Peace Of Mind But Got To Pay Excess A Lot
Good for peace of mind, they have their own hospitals, you can see a GP via app etc but when my partner has suspicious skin problems and went to a dermatologist (discovered it would be about 12-16 weeks to deal with on NHS) he had a consult with a dermatologist in hospital and then went back to have it scraped off. We had to pay £200 excess on each visit, not the whole condition which I thought was a bit cheeky. Anyway he's fine and it wasn't skin cancer so we're grateful we had it dealt with quickly and didn't have months of worrying
21/01/2021
Worst Insurance Company I Have Ever Used. Please Take Your Business Elsewhere!
I am honestly so utterly disgusted with BUPA, the way they have treated me and the absolute lies they have told me. I am 49 and have been with BUPA for a large part of my life through private and company policies and chose to stay with them when moving from a company to private policy in April as they offered a continuation policy (apparently!!) I was quoted approx £80 per month and having had around 10 brain operations I thought was very reasonable. I was then asked if I had had any issues with my back such as arthritis and whilst I hadn't, I explained that I had fallen over on an icy travellator a few years ago and had 2 lots of injections in my back (which didn't work) and some physio but that there was no further treatment that I could have nor would be able to have (I had written proof of this) as I had been left with chronic pain and not a back condition. Bupa do not cover treatment for Chronic Pain but despite this they loaded my premium by 150% from £80 per month to over £200 per month, purely because of my back pain and told me that it would not be reduced again at any point, even though they could see that I was not and could not claim anything for it and that it would increase further every year with age etc I asked them to exclude my back if they were happier doing so, although I did not really see why it was necessary, but they refused, and despite there being recordings and written proof that the loadings were solely because of the fall and not my brain ops (the brain condition has now been cured), they then lied and started suggesting that it was to do with the brain ops after all to justify the huge increase. They also said that I was told it could be changed within the first 21 days of cover and they could have looked at excluding it, another lie as I was never told that. I pointed out that they had already told me it was not to do with my brain and I asked for an explanation as to why the loading was so huge. They then told me they don't have to explain that to me and if I wasn't happy I could seek cover elsewhere, which will obviously leave me with no cover for anything that is considered pre existing, such as any treatment relating to my brain should I ever need it again. This is only a snapshot of what has happened and the way that I have been treated by them but I can honestly say I have never been treated with such total indifference and lack of compassion by a company before. They have absolutely stitched me up and taken an additional £1500 from me this year for something that they themselves admit they do not even cover. I would urge you to go elsewhere for cover. My family are now cancelling their policies too and I will never ever recommend BUPA to anyone, indeed I would urge anyone looking for cover to take their business elsewhere.
About

Bupa Health Insurance is the UK's leading private healthcare specialist, offering a range of cover options that you can adapt to suit you and your families health needs. Bupa don't just insure, they care.
Also reviewed on:

see reviews

see reviews
Pricing
Quotes our team received
Quotes our team received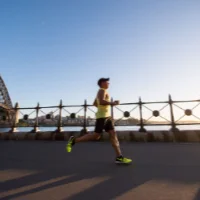 Details
Basic policy: no outpatient cover, NHS cancer cover and essential hospital access
Basic cover quote
£28.94
per month
Comprehensive cancer cover
Included
Levels of cover available
2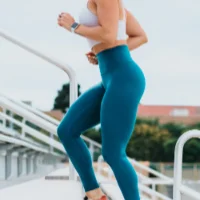 Details
Comprehensive policy: full outpatient cover, full cancer cover and London hospital access
Comprehensive cover quote
£37.77
per month
Comprehensive cancer cover
Included
Levels of cover available
2
Benefits of Bupa Healthcare Health Insurance
Awarded a 5 Star Defaqto rating
4.3/5 Trustpilot score
Bupa healthcare covers more mental health conditions than any other leading UK insurer
Fast access to the help you need
Access to breakthrough cancer drugs and treatment
24/7 health advice
See a GP within two hours from the comfort of your own home Access to the Bupa rewards programme
Pay as you go treatment options available
Compare health insurance
providers to see how Bupa Healthcare's health insurance performs against their competitors.
Frequently Asked Questions
What type of cover does Bupa insurance offer?

Bupa insurance has two main types of cover, Treatment & Care and Comprehensive. Both have optional extras you can add and remove to tailor the quote to suit your budget and health needs.
Does Bupa's private healthcare cover cancer care?

Yes, cancer care is covered under both levels of cover.
Does Bupa health insurance cover pre-existing conditions?

No. Bupa has a strict policy that excludes any condition you have had advice, treatment or medication for during the previous seven years, or that has produced symptoms.
What hospitals can I use?

Bupa has an extensive network of hospitals and practices they will cover you to use. The hospitals you have access to will depend on the Hospital Access option you choose. These range from

Essential Access - the low cost option with access to a limited national hospital network. This does not cover hospitals within central london.

Extended Choice - This option offers a longer list of hospitals and clinics, with a limited selection of hospitals and clinics in central london included.

Extended Choice with Central London - this option has the same advantages of extended choice, plus a larger selection of hospitals and clinics in central london.
Health Insurance Guides