Life Insurance
(892 reviews)
Beagle Street offers an early payout for terminal illness and all premiums are fixed and will not change.
08/06/2020
Very Straightforward To Deal With
I took out a policy with Beagle Street to replace my death in service benefit after being made redundant and becoming self-employed. The premium was very reasonable and everything was arranged quickly and efficiently online. I subsequently took on a new job so didn't need the policy any more – the cancellation process was equally straightforward and it took just a couple of emails.
Thanks for leaving a review Ian. Great to hear that it's quick and easy to take out a policy and cancel a policy.

21/07/2020
Peace Of Mind Assured
Beagle Street provide peace of mind with their life cover policy. I am assured that my family will be taken care of if the worst was to happen. The policy is a very little amount each month which is way less than my monthly coffee spends! I appreciate their superb customer service and the ease of their website. Would 100% recommend!
Great to hear. Thanks for leaving a review, Jessica.

27/08/2020
Ease Of Use
Very easy process to set up, documents easily accessible and paper documents sent out very quickly. Would recommend.
Glad to hear that it's easy to take out a Beagle Street life insurance policy. Thanks for leaving a review.

About

Beagle Street provides straightforward and affordable life insurance policies that allow you to take care of the future of your loved ones. In the event of your death, they will provide the support your family need to help settle your policy.
Also Reviewed On:

see reviews

see reviews
Pricing
Quotes our team received
Quotes our team received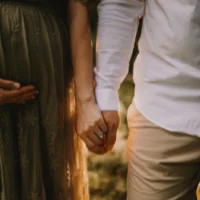 Details
Decreasing term cover quote for £150,000
Life insurance quote
£7.96
per month
Minimum cover limit
£40k
Maximum cover limit
£750k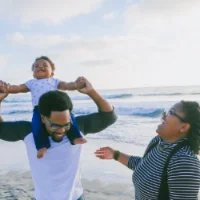 Details
Includes £37,500 critical illness cover
With critical illness cover
£26.06
per month
Minimum cover limit
£40k
Maximum cover limit
£750k
Benefits of Beagle Street Life Insurance
Choice of either a single or joint policy
No need for a medical or blood test
You could be eligible for a £100 Amazon gift card
Beagle Street offers free support to your loved ones from bereavement counselling specialists
Compare life insurance
providers to see how Beagle Street's life insurance performs against their competitors.
Frequently Asked Questions
What type of cover does Beagle Street offer?

Beagle Street offers eight policies; Family Life Insurance, Joint Life Insurance Critical Illness Cover, Terminal Illness Cover, Level Term Insurance, Decreasing Term Life Insurance, Life Insurance for Parents and Single Parent Life Insurance. 
Can I add critical illness benefit to a policy?

Yes, you can add critical illness benefit, which allows you to receive a cash lump sum if you're diagnosed with a recognised critical condition. You can also add child critical illness cover which will provide a lump to help support your family if your child is diagnosed with a recognised critical condition.
How many claims does Beagle Street payout?

Beagle Street state that 99.4% of claims are paid out.
How quickly do Beagle Street payout?

By writing your life insurance in trust, your chosen beneficiaries can usually receive the payout within a few days of the claim being approved (which can take as little as two weeks). If your policy is not written in trust then the payout will be seen as part of your estate and subject to probate, which can take 6 months or more.
Will I need to provide medical information to get life insurance with Beagle Street?

Beagle Street provides life insurance with no medical required. However, they will ask health and lifestyle questions about any existing medical conditions and if you have a family history of some specific illnesses.
Life Insurance Guides