LV= Reviews
All policyholders get free access to LV= Doctor Services and terminal illness cover is included at no extra cost.
Previous
Provider
Next
Provider

9.4 /10
Based on 64956 reviews
64956 reviews found on websites such as TrustPilot
Good for
Rated 5 stars by Defaqto
Rated 4.7/5 by Trustpilot
84%
of consumers read reviews before purchasing
*Based on an independent survey of 1000 people by Compare By Review
Quotes our team received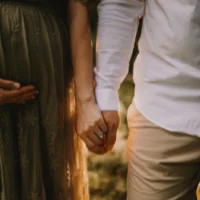 Details
Decreasing term cover quote for £150,000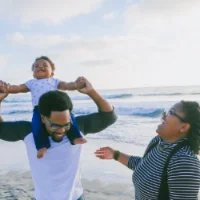 Details
Includes £37,500 critical illness cover
With Critical Illness Cover
What life insurance policies does LV= offer?
You can take out either a decreasing term life insurance policy or level term life insurance policy. with LV=;
Level term – your cover amount stays the same and your loved ones will receive a lump sum if you die during the policy term.
Decreasing term – your cover amount decreases over the course of the policy term, so the payout your loved ones receive will be less than the amount you initially insured yourself for. This is the most common type of life insurance and is a good option if you want to cover the amount left on your mortgage when you pass away.
With both types of insurance, your premium remains the same and you can choose how much money you're covered for and the policy term, from 5 to 50 years. Terminal illness cover is also included at no extra cost. LV= also offers both single and joint life cover.
Single life cover – provides cover for you only and pays out if there is a claim during the plan term. You can take out two single life plans as a couple and if one person passes away, a claim can be made and cover for the other individual continues. When the other individual passes away, a second pay out will be made following a successful claim.
Joint life cover – this covers two individuals for the same amount of cover and same length of time. Unlike single life insurance policies, a payout will only occur after the first death. Once one individual has passed away, the cover ends. It's normally cheaper than taking out two single plans, but the surviving individual will need to take out a single life plan after the first death if they still want life insurance.
LV= Critical illness cover
For extra protection, you can also add critical illness cover to your LV= life insurance policy. If you add critical illness cover to your policy, a lump sum will be paid out if you are diagnosed with a qualifying critical illness, including cancer, heart disease and strokes. If you suffer from a less serious condition, LV= will pay up to £30,000 and your policy will continue. LV='s critical illness cover includes:
Up to £200,000 paid out for 17 qualifying conditions
Up to £1,000 if you're diagnosed with one of the cancers and treatments listed on the policy
Up to £25,000 for your children from birth until their 23rd birthday – doubling to £50,000 if the claim is made as a direct result of an accident
Junior option – your children can take out their own critical illness policy up to £25,000 within six months of their 23rd birthday
If your child dies during your policy term, LV= will pay £5,000 towards funeral costs in addition to any claim payments
Frequently asked Questions
LV= offers both Level Cover and Decreasing Cover for single and joint policies.
LV= only requires answers to a few health and lifestyle questions. No other medical information is required.
Critical illness cover isn't included as standard but it is available at an extra cost.
Cover for terminal illness is included under the critical illness benefit. On diagnosis of a terminal illness which is expected to lead to death within 12 months, LV= will pay out the single cash payment and end the policy.
LV= usually takes two weeks in total to complete a life insurance claim, with the money being paid into your account within two days of all the paperwork being received.