Life Insurance
(23,560 reviews)
Aviva policyholders get access to MyAviva, an online area where they can view policy documents and get exclusive discounts.
31/12/2020
Easy & Good Value
Best price on the market , very easy to complete
Thanks for leaving a review, Raisa.

13/07/2020
Great Insurance
Aviva is always friendly and helpful whenever I've spoken to them. Great insurance at a competitive price. Would recommend.
Thanks for leaving a review, Billie.

Load More
About

Aviva provides financial and insurance services for everyone through all phases of their lives. They encourage their customers to make the best choices about the most precious and delicate aspects of life. Aviva life insurance gives your family financial protection should you pass away within the policy term. It allows you to leave a sum of money behind to help your loved ones maintain their standard of living.
Also reviewed on:
Pricing
Quotes our team received
Quotes our team received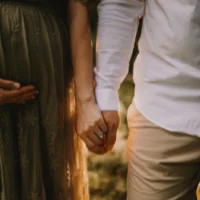 Details
Decreasing term cover quote for £150,000
Life insurance quote
£8.48
per month
Minimum cover limit
N/A
Maximum cover limit
£5m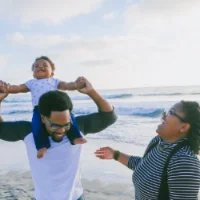 Details
Includes £37,500 critical illness cover
With critical illness cover
£25.47
per month
Minimum cover limit
N/A
Maximum cover limit
£5m
Benefits of Aviva Life Insurance
Awarded a 5 Star Defaqto rating for their life insurance plan
Quick and simple to get a quote with a decision in just over five minutes
Flexible cover length, you choose which best suits you and your family
Aviva cover will pay out a lump sum if you aren't expected to live for more than 12 months
If you separate from your partner, Aviva can split your policy into single policies
Aviva will give you up to 90 days free life insurance if you're taking out the policy to coincide with the purchase of a new home
Compare life insurance
providers to see how Aviva's life insurance performs against their competitors.
What does Aviva life insurance cover?
Aviva life insurance policies offer the following cover:
Lump sum payment – choose up to £5 million worth of cover and Aviva will pay out the full amount following a successful claim.
Protection if you die – Aviva will pay out a lump sum to your loved ones if you pass away during the policy term.
Flexible length of cover – choose the length of cover that best suits your needs, from short-term cover to 50 years, or until you reach the age of 90.
A separation benefit – if you separate from your partner, your joint life insurance policy can be split into two single policies.
Terminal illness – Aviva will pay out a lump sum early if you're diagnosed with a terminal illness that meets their definition and you're not expected to live longer than 12 months. Once Aviva has made the payment, your policy will come to an end and no further claims will be paid.
House purchase cover – if you're taking out life insurance to coincide with a new home purchase, Aviva will give you 90 days free life insurance. The free cover begins when Aviva has accepted your application and you've exchanged contracts or completed missives, provided you've given Aviva a future start date that coincides with the completion of your house purchase.
What's not covered?
Aviva can't payout for all circumstances. Exclusions include:
Not paying your premiums – if you stop paying, you won't be able to make a claim.
No cash-in value

–

your Aviva life insurance policy has no cash in value at any time.
Death outside the policy term – once your policy term comes to an end, your cover will stop and your loved ones won't be able to make a claim when you die.
Suicide and self-inflicted injuries in the first year – you won't be covered if you die in the first 12 months of the policy as a result of suicide or intentional, self-inflicted injury.
Why choose Aviva life insurance?
Aviva is the largest UK insurer with 15 million UK customers.
They've been protecting people for over 300 years.
They paid out 98.6% of life insurance claims in 2019, helping 16,000 families with payouts totalling £582 million.
They're a United Nations Momentum for Change award-winner for reducing their environmental impact and for inspiring action on climate change.
Their life insurance policies come with access to health and wellbeing services through the Aviva DigiCare+ smartphone app.
Frequently Asked Questions
How many life insurance claims does Aviva payout?

Aviva paid out 98.9% of life insurance claims in 2018.
What type of life insurance cover does Aviva offer?

Aviva offers two levels of cover, Level Term and Decreasing Term which provide generous financial cover to help keep your family financially secure, in the event of your death.
Does Aviva provide new parent cover?

Yes, Aviva provides free 12-month life insurance cover for parents of children under four. Parents must be aged 18 - 66 and payment will cover up to £15,000 as standard if you pass away.
Who can take out life insurance with Aviva?

Anyone can apply for life insurance, provided they are a UK resident aged between 18 and 70, excluding those in the Armed Forces (including reserves).
Will I need to provide medical information to get a life insurance policy with Aviva?

Yes, you'll need to answer a few simple health questions before you purchase a policy. You will need to answer these questions accurately and honestly to prevent your cover being revoked or refused payout upon your death.
Do Aviva life insurance policies include critical illness cover?

Yes, cover for terminal illness is included under Aviva's critical illness benefit. If you are diagnosed with a terminal illness and are expected to die within 10 days, Aviva will pay out the full amount stated in your policy documents, without terminating your cover if you have other members on the policy.
Life Insurance Guides