Pet Insurance
(130 reviews)
Every policy sold contributes to PDSA's life saving charity work. They settle 97% of claims and offer a free 24/7 vet advice line.
About

PDSA was founded in 1917 by welfare pioneer, Maria Dickin CBE. They're the UK's leading veterinary charity and they also offer pet insurance to help protect you and your pet, should the worst happen. Caring for animals is at the heart of what they do, that's why their policies have been specially selected by vets to give you peace of mind that you're covered and don't need to worry about costs on top of your bet being ill.
Also Reviewed On:

see reviews
Pricing
Quotes our team received
Quotes our team received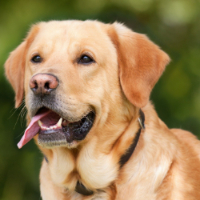 Details
Buster, a four-year-old Labrador Retriever
Cheapest dog quote
£37.29
Maximum vet fees
£8k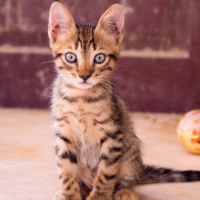 Details
Tinks, a three-year-old Bengal
Cheapest cat quote
£11.64
Maximum vet fees
£8k
Benefits of PDSA Pet Insurance
The choice of 5 policies to suit every budget
Their Ultimate and Ultimate Plus policies are rated 5 Star by Defaqto
24/7 access to a veterinary expert through PDSA petanswer™
Option to pay your vet directly
Compare pet insurance
providers to see how PDSA's pet insurance performs against their competitors.
Frequently Asked Questions
What policies does PDSA offer?

You can choose from 5 levels of PDSA pet insurance cover to suit both your budget and your pet's individual needs; Classic, Advance, Advance Plus, Ultimate and Ultimate Plus.
How do I make a claim?

You can download the claims form from the PDSA website. Fill in the relevant sections, get your vet to fill in the sections relevant to them, sign it and send it back. Your vet will also need to attach any invoices and your pet's full clinical history for PDSA to review.