Pet Insurance
(203 reviews)
Get 20% off your first year of cover and pay monthly at no extra cost.
About

With more than 37 years of experience in pet insurance, petGuard offers three different levels of vet fee cover so that you can choose a cover level that meets your requirements. All new customers get 20% off their first year and petGuard also offers a 10% multi-pet discount when you insure more than one pet on your policy.
Also reviewed on:

see reviews
Pricing
Quotes our team received
Quotes our team received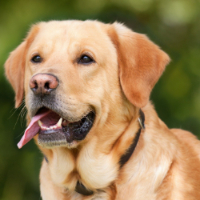 Details
Buster, a four-year-old Labrador Retriever
Cheapest dog quote
£66.18
per month
Maximum vet fees
£12k
per year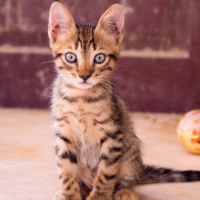 Details
Tinks, a three-year-old Bengal
Cheapest cat quote
£49.82
per month
Maximum vet fees
£12k
per year
Benefits of petGuard Pet Insurance
20% discount for new customers
Cover for long-term and chronic conditions
Free 24/7 access to the FirstVet service
10% multi-pet discount
Access to an online account where you can manage your policy
Compare pet insurance
providers to see how petGuard's pet insurance performs against their competitors.
What do petGuard insurance policies cover?
petGuard offers two different types of pet insurance policies, an accident and illness policy and an accident only policy. As the name suggests, accident only policies cover your pet in the event of an accident. Illnesses are not covered. You have the choice of either £3,000, £6,000 or £12,000 annual vet fee cover.
petGuard's accident and illness policy includes cover for:
Vet fees - petGuard offers three levels of vet fee cover. You can choose to have either £3,000, £6,000 or £12,000 cover for vet fees per year if your dog needs treatment following an illness or accident.
Emergency boarding - if you're hospitalised and can't look after your dog, petGuard will cover the cost of daily minding or boarding fees up to £1,500.
Holiday cancellation - if you have to cancel or cut short your holiday because your pet is unwell or missing, you can get up to £5,000 towards the cancellation costs. Exclusions apply to conditions and illnesses.
Accidental damage to pet accessories - if your pet's cage or tracking device is stolen or damaged, you can get up to £500 to replace or repair it. Accessories must be owned from new and security requirements apply.
How to make a petGuard claim
If you need to claim on your petGuard insurance policy, you need to email claims@petadminteam.com or call 0333 130 4534. Once a member of the claims team has guided you through the process and submitted your claim, you will be kept up to date regularly by text or email.