Health Insurance
(3,320 reviews)
AXA offers enhanced family and children's health insurance, including free cover for new borns until next renewal.
04/09/2021
Great Product And Service
very affordable life insurance, with good cover. Fantastic customer service.
13/07/2020
Axa Health Insurance
I receive AXA PPP through my work package. The information seems to be very good but when I have tried to claim, they make the process quite cumbersome and difficult to achieve. Once approved though it is quite efficient and straightforward. Recommend you read all the Ts & Cs to ensure that you don't fall foul of some clause!
Thanks for leaving a review, Charles. It's a shame to hear that the claims process isn't as easy as you'd hoped, but good to know that your claim was successful.

03/11/2020
Good
Good experience would use again.
Load More
About

AXA is one of the biggest insurance companies in the world and has been helping people for almost 300 years. Healthcare insurance from AXA PPP Healthcare allows you to be seen and treated quickly when you're ill.
Also reviewed on:

see reviews

see reviews
Pricing
Quotes our team received
Quotes our team received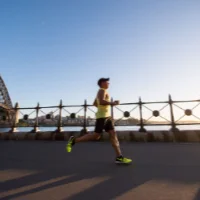 Details
Basic policy: no outpatient cover, NHS cancer cover and essential hospital access
Basic cover quote
£50.40
per month
Comprehensive cancer cover
Included
Levels of cover available
1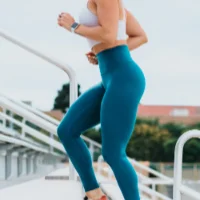 Details
Comprehensive policy: full outpatient cover, full cancer cover and London hospital access
Comprehensive cover quote
£61.98
per month
Comprehensive cancer cover
Included
Levels of cover available
1
Benefits of AXA PPP Healthcare Health Insurance
Awarded a 5 Star Defaqto rating
Awarded the Feefo Platinum Trusted Service Award
Fast access to eligible health treatment
Over 250 hospitals within their Directory of Hospitals with more than 33,500 recognised consultants
Access to Health@Hand support line 24/7 to answer any health questions and queries
Enhanced family and children's health insurance
Manage your account online
Compare health insurance
providers to see how AXA PPP Healthcare's health insurance performs against their competitors.
Frequently Asked Questions
What type of cover does AXA PPP Healthcare offer?

AXA offers a standard policy that can then be tailored to each individual. There are various options to reduce your monthly payment and also additions that will increase your payments such as:

The Six Week Option which means you use the NHS if they can treat you within six weeks. This will reduce your fee compared to selecting to have Immediate Access which will cover you privately straight away.  
You can choose to have limitless (per year) out-patient appointment for a fee or no out-patient options to reduce your fee.
Does AXA PPP Healthcare cover cancer?

Extensive heart and cancer care cover is included, giving customers access to the latest approved cancer drugs and treatment.
Does AXA PPP Healthcare cover pre-existing conditions?

No. AXA PPP Healthcare does not cover pre-existing health conditions. This further extends to incurable, long term illnesses such as diabetes, arthritis, epilepsy and asthma.
What hospitals can I use?

AXA PPP Healthcare has over 250 hospitals within their directory, with more than 34,000 consultants and other specialists.
Can my AXA PPP Healthcare policy cover my family?

Yes, their enhanced family health insurance makes sure you and your family, if covered under your plan, get the eligible treatment you need when you need it.
Health Insurance Guides