Freedom Health Reviews
All policyholders pay for their first child only. Any additional children will be added to your policy at no extra cost.
Previous
Provider
Next
Provider

8.1 /10
Based on 152 reviews
152 reviews found on websites such as TrustPilot
Good for
3 levels of cover available
Rated 4.5/5 by Feefo
84%
of consumers read reviews before purchasing
*Based on an independent survey of 1000 people by Compare By Review
Quotes our team received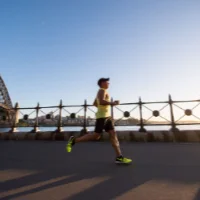 Details
Basic policy: no outpatient cover, NHS cancer cover and essential hospital access
Comprehensive Cancer Cover
Levels Of Cover Available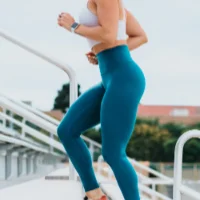 Details
Comprehensive policy: full outpatient cover, full cancer cover and London hospital access
Comprehensive Cover Quote
Comprehensive Cancer Cover
Levels Of Cover Available
Compare Freedom Health's insurance plans
Freedom Health offers three types of personal health insurance plans, so you can find the perfect policy to suit your needs and your budget.
Freedom Essentials
The Freedom Essentials health insurance plan gives you full control of your healthcare and allows you to receive treatment in any hospital, anywhere in the world. Benefits include:
Fixed cash benefit
You'll receive a fixed cash benefit towards the cost of eligible treatment if you have to be admitted into hospital. You can arrange treatment directly with the hospital of your choice in the Uk or abroad. The cash benefit amount is based on the national average cost (excluding Central London) of the same treatment when carried out under a self-pay contract. If the actual cost of your treatment is less than the cash benefit received, you can keep the difference. However, if it costs more, you need to pay the shortfall. If you choose to use the NHS, you'll still receive 50% of the usual fixed cash benefit payable for private treatment and you can spend the money however you wish.
Cancer cash benefit
Freedom Health believes that the NHS provides excellent cancer treatment, so to keep your premium low, the Freedom Essentials plan doesn't include traditional cancer cover. However, Freedom Health understands how important it is for cancer patients to have the best support. That's why the Freedom Essentials plan offers a fixed cash benefit as part of a course of active cancer treatment for medical procedures and chemotherapy or radiotherapy which can be used towards the cost of private treatment or to offset some other expenses you might face during this time.
2 year fixed premium
Your insurance premium will stay the same in the second year, even if you've had to make claims.
No hospital list
You have the freedom to choose which consultant you want to treat you and which hospital you want to be treated at anywhere in the UK or abroad.
What optional benefits can I add on to my Freedom Essentials plan?
Diagnostic tests requested by a GP
Covers the costs of diagnostic tests when your GP requests them up to the value of £500. This doesn't include MRI, CT and PET scans requested by your GP.
Specialist fees and physiotherapy
Covers the costs associated with specialist consultations, diagnostic tests and the fees charged by a physiotherapist up to either £500 or £1,500.
Out-patient procedures
Covers the cost of out-patient procedures needed to treat an acute condition.
Routine dental costs
Covers the fees charged by a dentist for routine dental services to maintain oral hygiene up to £150.
Optical costs
Covers the cost of eye tests, prescription glasses and contact lenses up to £150. You'll only be covered for glasses and contact lenses if you're getting a new prescription or your existing prescription has changed.
Maternity cash benefit
A cash benefit of £150 will be paid for each child born after the start date of your policy, provided you've had the policy for at least 10 months before the child was born.
Cancer treatment in a private facility
Complications following overseas treatment
A&E treatment
Treatment for pre-existing conditions
Treatment for chronic conditions
Freedom Elite
Freedom Elite's core cover will give you peace of mind that you can get fast access to private healthcare when you need it most. All costs are settled directly with the hospital you received treatment at, giving you less to worry about. Benefits include:
Full cover for in-patient and day-patient treatment
Freedom Elite plans cover all eligible specialist charges in full if you are admitted to hospital, provided the fees are charged in line with Freedom Health's procedure price guide. If the fee charged exceeds the amount Freedom Health pays, you will be responsible for paying the difference directly to the specialist.
Freedom Health will also pay your hospital fees in full for all day-patient and in-patient treatment, provided your chosen hospital is on the hospital list within your level of cover. If you choose to use a hospital that isn't on Freedom Health's approved list, they will only pay 50% of the costs and you will be responsible for paying the shortfall directly to the hospital.
Comprehensive cancer cover
Freedom Elite plans include comprehensive cover for cancer which covers the cost associated with cancer from the initial specialist consultation and diagnostic tests to cancer treatment such as radiotherapy, chemotherapy and surgery.
MRI, CT and PET scans
Freedom Health will cover the costs charged by a hospital or an approved diagnostic imaging centre for MRI, CT and PET scans in full if you have been referred by a specialist.
Pregnancy complications
With a Freedom Elite plan, you'll get full cover for specialist and hospital fees for in-aptient and day-patient treatment related to specific pregnancy complications.
Maternity cash benefit
You'll receive £150 for each child born provided you have had the Freedom Elite plan for at least 10 months before the child was born.
Home nursing
Costs will be covered in full for up to 13 weeks if you require home nursing following any in-patient or day-patient treatment that was covered by the health insurance plan.
Private road ambulance
If you require private in-patient or day-patient treatment and need to be medically supervised during the journey from your home to the hospital or from one hospital to another, Freedom Health will cover the full cost of a private road ambulance.
NHS cash benefit
If you decide to be treated by the NHS rather than privately, you can claim £200 for each night spent in an NHS hospital as an in-patient or £100 for every day spent in an NHS hospital as a day-patient. There is no limit to the number of times you can claim for this benefit.
What optional benefits can I add on to my Freedom Elite plan?
Enhance your hospital list
All Freedom Elite plans come with the Standard hospital list which includes hospitals from the largest hospital groups and NHS private patient units across the UK.
If you want more choice of the hospital you're treated at, you can add the London Plus hospital extension list to your plan, which includes a number of hospitals from the HCA Healthcare group and hospitals in central London.
Outpatient cover
You can add two levels of outpatient cover to your plan:
Diagnostic tests arranged by a GP (up to £750) except MRI, CT or PET scans which are already fully covered when you're referred by a specialist.
Specialist fees, diagnostic tests and physiotherapy treatment when referred by a specialist. Choose either full cover or a £1,500 limit.
Alternative therapies
This covers costs for treatment by an osteopath, chiropractor, acupuncturist, homeopath or podiatrist up to the level of cover chosen when you are referred by a GP or specialist.
Mental health cover
This covers both in-patient and day-patient treatment for acute mental health conditions for up to 45 days and outpatient specialist consultations and treatment.
A&E treatment
Treatment for pre-existing conditions
Treatment for chronic conditions
Cosmetic treatment
Pregnancy and childbirth – only pregnancy complications
Freedom Worldwide
For those who live abroad, Freedom's Worldwide plan offers five levels of cover. No matter which level you choose, your plan will include full cover for:
Treatment for acute conditions when you have to be admitted to hospital as an in-patient or day-patient
Cancer treatment
Emergency dental treatment that requires hospital admission
MRI, CT and PET scans
Surgery when not admitted to hospital
Medical evacuation and repatriation
Compassionate emergency visit when a member of your family is critically ill in another country
Contact Freedom Health
Make a claim: 01202 283 580
Lines are open Monday to Friday, 9am – 6pm.
Get a quote and general enquiries: 0800 999 2013
Lines are open Monday to Friday, 9am – 6pm.
Freedom Health also has a live web chat. If you'd prefer to contact them this way, you can find details on the Freedom Health website.
Frequently asked Questions
Freedom Health has three levels of cover to choose from; Freedom Essentials, Freedom Elite and Freedom Worldwide. Each comes with a range of benefits to give you full control and peace of mind. All of their policies are fully flexible and allow you to tailor the cover to your personal needs.
This will depend on the condition. Chronic conditions are covered by short-term treatment. However, for other pre-existing conditions, Freedom policies have Moratorium underwriting, meaning any medical condition that has occurred in the last five years will be excluded for the first two years of your policy.
Policyholders will be covered for 12 consecutive months, from the agreed start date of their policy. After that year, your policy will be up for renewal where you can choose to continue your cover, change your policy or switch provider entirely.
Yes. Freedom currently provides Cancer Cover as standard to ensure policyholders are fully covered.
This will depend on the policy you have chosen. For Your Choice policies, you will have an unlimited choice of hospitals to receive treatment from. However, Elite policyholders will have access to the Elite Hospital List, which includes 240+ private hospitals across the UK and provides access to some of the best specialists in the country.