Pet Insurance
(2,769 reviews)
LV= offers a 10% discount when you buy online and free 24/7 access to online vets. They pay 96% of claims.
09/07/2020
Awesome
Nobody wants to use their pet insurance, sadly I had too and I have nothing but praise for LV, quick payout, sympathetic ear to listen to my problem when it came to my dog! Worth the money I spent on my pet insurance which I thought I would never have to use
Sorry to hear that you had to claim on your pet insurance, but it's great to hear that LV was excellent when dealing with your claim.

29/07/2020
Easy To Deal With But Expensive
Initially good value but has got more and more expensive and is now not a good value option. Always easy to deal with though.
Sorry to hear that prices have risen, Katherine. However, we can't stress enough how important it is to consider the level of cover you're receiving above the cost of the policy.

27/10/2021
Money Best Spent Somewhere Else Other Than Lv
After more than 20 years with this company we have been treated so poorly. Our claim was declined as it was deemed to be a bilateral injury even though it was a separate leg and 4 years later. We have had numerous policies over the years currently have 4 of which they are a complete waste of money. Our vet advised them that the two injuries were completely separate catastrophic injuries but no the policy says they are bilateral and the policy knows best and if it means they don't have to pay out they are winning.Shame on you LV you are losing a very old loyal customer.
About

LV= offers tailor made policies to suit all budgets and needs. They care about offering a fully flexible service to their new and existing customers and if you have a poorly pet, they'll be there for you when you need them most.
Also reviewed on:
see reviews
Pricing
Quotes our team received
Quotes our team received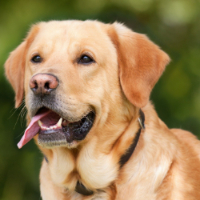 Details
Buster, a four-year-old Labrador Retriever
Cheapest dog quote
£49.97
per month
Maximum vet fees
£10k
per year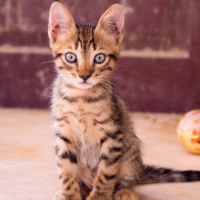 Details
Tinks, a three-year-old Bengal
Cheapest cat quote
£23.74
per month
Maximum vet fees
£10k
per year
Benefits of LV= Pet Insurance
Their £10k Lifetime policy is rated 5 Star by Defaqto
24/7 free access to video consultations with FirstVet
10% discount when you buy a policy online
5% multi-pet discount
Payments can be made directly to your vet
Compare pet insurance
providers to see how LV='s pet insurance performs against their competitors.
Frequently Asked Questions
What policies do they offer?

LV= offer two pet insurance policies; Time-Limited and Lifetime. Their Time-Limited policy covers an illness or condition for a maximum of 12 months from the date of the first treatment up to the limit you choose. This type of cover is most suited to short-term illnesses and injuries. Their Lifetime policy covers your pet for illnesses or conditions that occur during the policy year, up until the policy limit you choose. The policy limit is then refreshed and applied again when you renew your policy, so you have peace of mind that your pet is always covered, provided you remain insured with LV=.
Do they offer a multi-pet discount?

Yes. If you insure more than one pet with them, you'll get a 5% discount.
Will LV= stop insuring my pets when they reach a certain age?

No. LV= will continue to insure your pets no matter their age. However, their 'death from illness' cover will stop when your cat reaches 11 years old and your dog reaches 9 years old.