What does single trip travel insurance cover?
The exact level of cover will vary depending on the type of policy you take out but the best single trip travel insurance policies will include:
Delayed flights

– you're covered if your flights delayed in certain circumstances.

Medical conditions including repatriation costs

– generally cover will be included for any medical treatment you need when you're abroad, however, if you've declared any pre-existing medical conditions, it's likely that treatment for that particular condition won't be included.

Trip cancellation

– if you need to cancel your trip due to an illness or because your travel company has gone bust, you'll be able to claim on your single trip travel insurance. Cancellation cover applies from the minute you buy your policy until the end of your holiday.

Lost luggage and personal belongings

– your personal belongings such as phones, cameras, luggage and cash are insured if they're lost or stolen, however, you need to ensure your policy covers the cost of your valuable items.

Legal costs

– including cover for accidents that weren't your fault and accidents that were your fault.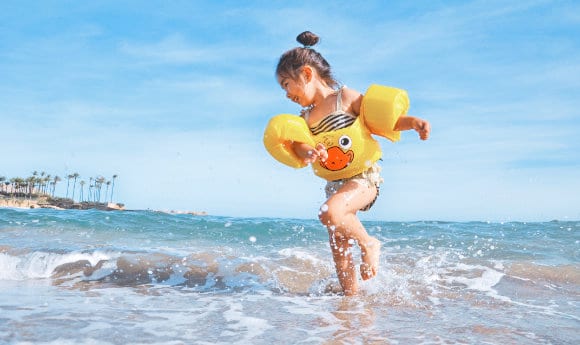 What's not covered on your single trip holiday insurance?
Common exclusions of single trip travel insurance include:
Behaving recklessly or illegally.
Intentionally causing harm to yourself or someone else.
Winter sports such as skiing and snowboarding, however, you can get additional winter sports cover at an extra cost if necessary.
Taking part in high-risk activities such as sky-diving, bungee jumping and scuba diving.
Accidents that occur when you're under the influence of alcohol or drugs.
What are the pros and cons of single trip travel insurance?
Pros
Covers the exact number of days you're away for

Cover for your trip begins when you buy a policy

Higher or no age limits compared to annual travel insurance

More cost-effective than annual travel insurance if you're only going away once
Cons
Most policies limit the length of time you're covered for

You might not be covered if you're visiting several locations on one trip
What other types of travel insurance can I get?
The type of cover you need depends on where you're travelling to, why you're travelling and who you're travelling with. Other types of travel insurance include:
Compare single trip travel insurance providers
Cheap single trip travel insurance isn't necessarily the best single trip travel insurance.
Compare travel insurance
providers on Compare by Review today. We're the first and only comparison site that ranks travel insurance providers exclusively on customer experience and product quality rather than price, taking single trip travel insurance reviews into consideration. Our full table of providers will give you an impartial and unbiased overview so you can purchase travel insurance from a high-quality provider that you can rely on when you need them most.
1st
Our
Review Score
9.4
/10
based on 289216 reviews

Medical Cover Limit***
No limit
Cancellation Cover Limit****
£5k
2nd
Our
Review Score
9.2
/10
based on 294390 reviews

Medical Cover Limit***
£15m
Cancellation Cover Limit****
£5k
3rd
Our
Review Score
8.9
/10
based on 74926 reviews

Medical Cover Limit***
£20m
Cancellation Cover Limit****
£3k