How does annual holiday insurance work?
Annual travel insurance policies work the same as single trip policies. The significant difference between the two is that annual policies cover you for multiple trips within a 12 month period. Like single trip travel insurance, you'll need to take out extra cover if you plan on doing any high-risk activities while you're away.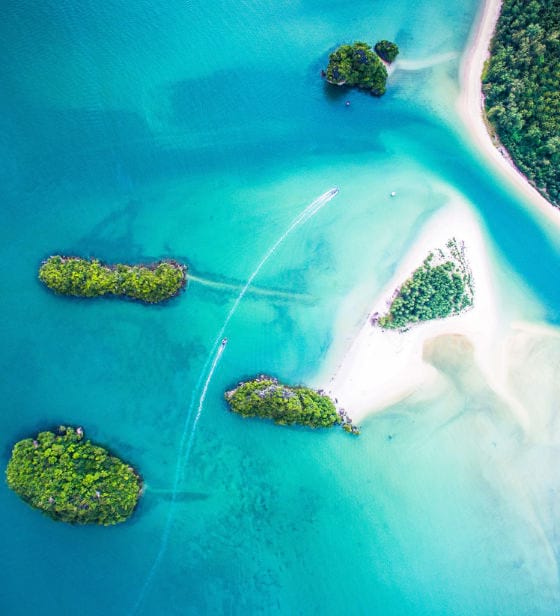 What does annual travel insurance cover?
Annual holiday insurance offers you the same level of cover as single trip travel insurance. The exact level of cover will vary depending on the type of policy you take out but the best annual travel insurance policies include:
Medical conditions including repatriation costs – generally cover will be included for any medical treatment you need when you're abroad, however, if you've declared any pre-existing medical conditions, it's likely that treatment for that particular condition won't be included
Trip cancellation – if you need to cancel your trip due to an illness or because your travel company has gone bust, you'll be able to claim on your annual travel insurance
Delayed flights – you're covered if your flights delayed in certain circumstances
Lost luggage and personal belongings – your personal belongings such as phones, cameras, luggage and cash are insured if they're lost or stolen, however, you need to ensure your policy covers the cost of your valuable items
Legal costs – including cover for accidents that weren't your fault and accidents that were your fault
Where are you travelling to?

When you're taking out an annual travel insurance policy, you will need to ensure your policy covers the countries you're visiting. You'll have the choice between Europe, Worldwide (the USA, Canada and the Caribbean) or Worldwide (including the USA, Canada and the Caribbean).
How many times are you planning on travelling within 12 months?
Some providers may put a limit on how many times you can travel on an annual travel insurance policy so it's worth checking the terms and conditions of your policy if you're unsure.
How long will each trip you're taking last?
Many policies will state that each holiday can't exceed a certain number of days, usually 31. However, some providers will let you define this when you're getting a quote. It may be possible for you to get an extension on the trip duration but this will depend on your age and the level of cover you want. If you need an extension, you should contact your provider but in some cases, it will be easier to take out a separate single trip policy for that specific trip.
Do you plan on doing any activities or sports?
Many travel insurance policies exclude cover for extreme sports and activities such as skydiving and rock climbing. If you plan on doing any high-risk activities while you're on holiday, you'll need to ensure that your travel insurance policy covers that specific activity. You can take out extra cover for this if necessary.
What are the pros and cons of annual travel insurance?
Pros
Often works out cheaper per trip
It covers trips in the UK
You only need to buy one policy and you'll have 12 months of travel insurance
Cons
Normally has a lower age limit than single trip policies
Cover isn't specific to each trip
Costs more if you don't travel enough
What other types of travel insurance can I get?
The type of cover you need depends on where you're travelling to, why you're travelling and who you're travelling with. Other types of travel insurance include:
Compare annual travel insurance providers
Compare annual travel insurance providers on Compare by Review today. We're the first and only comparison site that ranks travel insurance providers exclusively on customer experience and product quality rather than price. Our full table of providers will give you an impartial and unbiased overview so you can purchase annual worldwide travel insurance from a high-quality provider that you can rely on when you need them most.
1st
Our
Review Score
9.4
/10
based on 289216 reviews

Medical Cover Limit***
No limit
Cancellation Cover Limit****
£5k
2nd
Our
Review Score
9.2
/10
based on 294390 reviews

Medical Cover Limit***
£15m
Cancellation Cover Limit****
£5k
3rd
Our
Review Score
8.9
/10
based on 74926 reviews

Medical Cover Limit***
£20m
Cancellation Cover Limit****
£3k