Health Insurance
(174 reviews)
General & Medical allows you to upgrade your policy to include cover for up to two pre-existing conditions from their list of pre-defined conditions.
About

General & Medical has over 30 years of experience offering personal, affordable and dedicated health insurance to its customers. They're constantly working hard to maintain close links with the medical profession and this is why they are the preferred provider for the Association of Surgeons of Great Britain and Ireland.
Also reviewed on:

see reviews
Pricing
Quotes our team received
Quotes our team received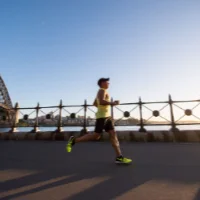 Details
Basic policy: no outpatient cover, NHS cancer cover and essential hospital access
Basic cover quote
£44.13
per month
Comprehensive cancer cover
Included
Levels of cover available
4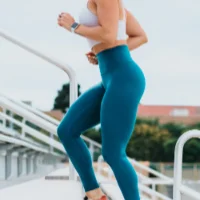 Details
Comprehensive policy: full outpatient cover, full cancer cover and London hospital access
Comprehensive cover quote
£46.99
per month
Comprehensive cancer cover
Included
Levels of cover available
4
Benefits of General & Medical Health Insurance
Awarded a 4 Star rating by Defaqto
Free gift when you pay annually
Over 200 exclusive offers with Lifestyle Rewards
Access to the General & Medical app
Discounted gym membership
Free additional child cover
NHS cashback option
Health and wellbeing support
Compare health insurance
providers to see how General & Medical's health insurance performs against their competitors.
Frequently Asked Questions
What type of cover does General & Medical offer?

All of their Personal Healthcare policies come with in-patient benefits, out-patient benefits and a variety of other benefits including health and wellbeing services, lifestyle rewards and stress counselling. You can then tailor your cover depending on your lifestyle. There are four options to choose from; Essentials, Everyday, Lifestyle and Elite.
Does General & Medical cover pre-existing conditions?

They offer pre-existing conditions cover which can be added to your policy for an additional premium. You can choose up to two pre-existing conditions that you would like covered from their list. You can claim up to £1,000 annually for pre-existing conditions. Each year, the annual limit will increase by £1,000 up to a maximum of £10,000 after 10 years provided you've made no claims relating to the pre-existing condition.
Does General & Medical cover cancer?

Yes, you would have access to cancer treatment on the following policies: Essentials Plus, Everyday, Everyday Plus, Lifestyle, lifestyle Plus and Elite.
What hospitals do I have access to?

General & medical provide access to over 1,000 private hospitals and medical centres. Participating hospitals are divided into 'First Choice', 'Freedom' and 'Premium'. Each level of cover can be purchased with whichever group best suits your needs.
Health Insurance Guides