Health Insurance
(24,675 reviews)
Award-winning health insurance with fast referrals into a consultant and rewards for living a healthy lifestyle.
13/07/2020
Helpful Friendly Staff
When I was contacted by a Nurse at Vitality Life to discuss my health conditions I was feeling pretty embarrassed. The nurse put me at ease, explained to me why she was asking the questions and passed no judgement on my answers. Just what I needed to get through the call! Thank you VitalityHealth!
It's good to know that their customer service team were helpful and friendly. Thanks for leaving a review, Caroline.

21/07/2020
A Health Insurer Who Encourages You To Stay Healthy
The insurer isn't all about taking money, they are also giving back value. Aside from covering all the usual health risks, offering GP appointments and choice of hospitals, they also have a very extensive rewards and partners package. These rewards are not just random perks, they are geared to your health and wellbeing, an all-round package that balances your physical and mental wellbeing. There are active Rewards that reward you for being active (using a tracker e.g Apple Watch, Gary in, Fitbit etc) and there are also Rewards that encourage you to be healthy such as cashback on healthy food bought during a grocery shop, and access to dietary, nutrition and exercise resources. I used their scheme to buy an Apple Watch for £100, and if I do enough exercise for the next two years it will be free (along with free Amazon prime) - this has been an amazing rewards and incentives program, and I also have peace of mind that my health is insured should I ever need it.
This is wonderful to hear, Tracey. Pleased to hear that your health insurance comes with great Rewards that you can regularly benefit from.

22/05/2022
Fine
Fine as long as you don't mind the app not working some times. I'd recommend getting your company to pay for it.
Load More
About

VitalityHealth's core purpose is to make people healthier and to enhance and protect their lives. Their main focus is on encouraging healthier living and rewarding its customers for living a more healthy lifestyle.
Also reviewed on:

see reviews

see reviews
Pricing
Quotes our team received
Quotes our team received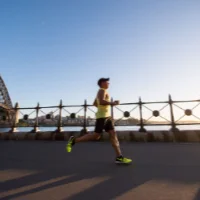 Details
Basic policy: no outpatient cover, NHS cancer cover and essential hospital access
Basic cover quote
£42.25
per month
Comprehensive cancer cover
Included
Levels of cover available
1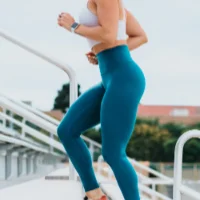 Details
Comprehensive policy: full outpatient cover, full cancer cover and London hospital access
Comprehensive cover quote
£55.55
per month
Comprehensive cancer cover
Included
Levels of cover available
1
Benefits of VitalityHealth Health Insurance
Awarded a 5 Star Defaqto rating
4.3/5 Trustpilot score
Take advantage of Active Rewards such as gym discounts and cinema tickets
Get mental health cover at no extra cost when you start a new Personal Healthcare plan
Access to the free Vitality GP app
Up to four Vitality GP video consultations each plan year for each member
At least two face-to-face GP consultations in the London area each plan year for each member
Up to £100 per plan year for minor diagnostic tests
24/7 GP telephone advice service
Compare health insurance
providers to see how VitalityHealth's health insurance performs against their competitors.
What does VitalityHealth insurance cover?
VitalityHealth insurance policies cover the following as standard:
Vitality GP
NHS hospital cash benefit
Full cover for in-patient and day-patient costs
Hospital fees and diagnostic tests
Specialist and consultant fees
Childbirth cash benefit
In-patient and day-patient MRI, CT or PET scans
Private ambulance
Advanced cancer cover
Parent accommodation
Out-patient surgical procedures
Lifestyle surgery
Mental health support
What optional extras can I add to my VitalityHealth insurance policy?
VitalityHealth offers flexible cover to suit your needs. You can add any of the following optional extras to your plan to get the cover you need.
Add a hospital list
All VitalityHealth insurance plans come with Consultant Select included as standard. Consultant Select lets doctors decide who should treat you and which hospital you should be treated at based on your condition and where you live. If you choose to add a hospital list to your plan, you'll get more freedom over your treatment.
Out-patient cover
This provides cover for out-patient consultations and consultant fees when necessary as part of your treatment. Out-patient diagnostics including MRI, CT and PET scans, blood tests, x-rays, radiology and pathology when referred by a consultant. You can add:
Out-patient cover with a limit – you can set a limit of £500, £750, £1,000, £1,250 or £1,500 for out-patient consultations, consultant fees, diagnostic tests and physiotherapy that isn't arranged through VitalityHealth's Priority Physiotherapy Network.
Full cover diagnostics – if you've selected out-patient cover with a limit, you can upgrade to full cover for any out-patient diagnostic tests you need, meaning your out-patient limit will only apply to specialist consultations and physiotherapy not undertaken within VitalityHealth's network.
Full out-patient cover – this includes all out-patient consultations, consultant fees, diagnostic tests and physiotherapy arranged through their Priority Physiotherapy Network.
Therapies cover
Includes full cover for chiropractic treatment, osteopathy, chiropody/podiatry, acupuncture, homeopathy and two consultations with a dietician following a GP or consultant referral.
Mental health cover
VitalityHealth's mental health cover includes unlimited therapy services and out-patient, in-patient and day-patient support. You'll get:
Unlimited Talking Therapies treatment
£1,500 out-patient support for consultations with psychiatrists and psychologists
28 days in-patient and day-patient treatment in a treatment facility
Dental cover
You can add two levels of dental cover to your policy depending on how much cover you want and how much you want to spend.
Major dental treatment – covers you for crowns, bridges, root canal treatment, extractions, apicectomy, dentures and emergency dental work after an accident.
Major and routine dental treatment – covers you for everything included in major dental treatment, as well as routine examinations, scaling and polishing, dental x-rays and fillings.
Worldwide travel cover
VitalityHealth's worldwide travel cover includes:
Up to £10 million emergency medical expenses overseas, as well as lost luggage, delayed flights and more.
Offers cover for up to 120 days, as long as you're aged 64 or under when this benefit is added to your plan.
Managing your VitalityHealth insurance plan and making a claim
You can find a summary of your cover and any information you need by logging into the Member Zone online. In order to make a claim, you'll need an open referral from a GP that details your symptoms or conditions. You can get an open referral via the Vitality GP app or your NHS GP, whichever is more convenient for you.
When you contact VitalityHealth, they can assist you in locating a specialist. Or, if you've chosen a hospital list and want to see a specific consultant, you'll need to provide details of the consultant or therapist who is registered with VitalityHealth. If you know which hospital you want to be treated at, you need to check it's included on your hospital list.
You can start a claim or manage an existing one in VitalityHealth's Care Hub by logging into your account. In the Care Hub, you can:
Start a claim
Track existing claims
View bills/invoices/payments
Find out how much your excess is
Contact VitalityHealth
If you're abroad and need to make an emergency claim on your VitalityHealth insurance, you can contact them 24 hours a day, seven days a week on 00 44 345 278 5605.
If you want to speak to the health team, you can reach them on 0345 602 3523. Lines are open Monday to Friday 8am to 7pm or Saturday 9am to 1pm.
Frequently Asked Questions
What type of cover does VitalityHealth offer?

All of VitalityHealth's private medical insurance plans start with their Core Cover which includes primary care, out-patient surgical procedures, mental health support, in-patient and day-patient treatment, advanced cancer cover and additional benefits. You can then customise your plan with further cover including out-patient cover, therapies cover, dental cover and worldwide travel cover. Additionally, you have the option of tailoring your plan further by choosing a hospital list, a level of excess and choosing which type of underwriting suits your needs.
Does VitalityHealth insurance cover cancer?

Yes, VitalityHealth's Core Cover provides you with comprehensive treatment and support for cancer should you need it. There are no benefit limits to VitalityHealth's Advanced Cancer Cover meaning you're covered in full.
Are pre-existing conditions covered?

No, VitalityHealth's private medical insurance won't cover any pre-existing medical health conditions that you have when you take out a policy.
What hospitals can I use?

The hospitals you have access to will vary depending on how you tailor your plan but you could have access to:

Local hospitals This hospital list includes: All of the hospitals in the UK's largest hospital groups, including BMI Healthcare, Nuffield Health, Spire Healthcare, and Ramsay Health Care A number of select local providers, including Aspen Healthcare and the New Victoria Hospital No Central London Hospitals
Countrywide hospitals This hospital list includes: All of the hospitals in the UK's largest hospital groups, including BMI Healthcare, Nuffield Health, Spire Healthcare, and Ramsay Health Care A number of select local providers, including Aspen Healthcare and the New Victoria Hospital In Central London – The London Clinic, The Hospital of St John & St Elizabeth, King Edwards VII's Sister Agnes Hospital and the Royal Marsden Hospital Most other private hospitals outside of London All NHS Private Patient Units outside of London Some Central London NHS Private Patient Units
London care This hospital list includes: All private hospitals in the UK All NHS hospitals with private facilities in the UK

If you choose to have treatment at a hospital not eligible on your plan, you will need to pay 40% of the costs. If you want to avoid paying this, you'll need to use a hospital that is eligible on your plan.
Health Insurance Guides