Home Insurance
(614 reviews)
Legal & General fixes your home insurance premium for 2 years, so if you don't make a claim, your premium won't increase at renewal.
About

Legal & General can help protect your property and belonging from unexpected events. They pride themselves on being there every step of the way through the claims process ready and willing to answer your questions.
Also reviewed on:

see reviews
Pricing
Quotes our team received
Quotes our team received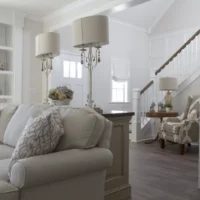 Details
Covers the contents of your home only
Contents only quote
£146.89
per year
Buildings' cover limit
£1.5m
Contents' cover limit
£150k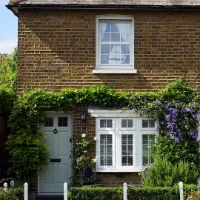 Details
Covers the physical structure of your home as well as the contents
Buildings & contents quote
£315.18
Buildings' cover limit
£1.5m
Contents' cover limit
£150k
Benefits of Legal & General Home Insurance
Awarded a 5 Star rating by Defaqto
Convenient online claim system SmartClaim
Get a quote by answering just five questions with their SmartQuote technology
UK based call centre open 24/7
Dedicated Legal Help and Emergency Cover helplines
Compare home insurance
providers to see how Legal & General's home insurance performs against their competitors.
Frequently Asked Questions
What type of policies does Legal & General offer?

Legal and General offers Buildings insurance, Contents insurance and Buildings and Contents insurance combined. Choose from two levels of cover;

Silver Home Cover - for essential cover that will protect your possessions and home against events like fire, flood, storms, theft etc. It also includes home emergency cover.
Gold Home Cover - a comprehensive level of cover for a wide range of events. This includes Accidental Damage and Home Emergency cover as standard.
Does Legal & General offer any optional extras?

Legal & General have three additional options you can add to your policy. Select Personal Possessions Cover to protect your items when away from the home such as a phone, ipad or jewellery in case of loss or damage. Choose Accidental damage to cover those unfortunate mishaps such that happen to your contents or your building. This level of cover is included in Gold Home Cover but it's an additional option for the Silver Home Cover option. Family Legal Protection gives you and your loved ones a level of cover to pursue certain UK legal proceedings. As before, this addition is already included in the Gold Home Cover but it is an optional addition to Silver Home Cover.
Does Legal and General have an emergency helpline?

Yes, each level of cover has a dedicated emergency line you can call for advice.
Home Insurance Guides